According to a new report by Bloomberg, Google might save the one part of Google+ worth tossing a life vest to. Google's much-maligned social network has made a number of big shifts following the departure of its icon and advocate Vic Gundotra, and now the company may make Google+ its very own spinoff photo-sharing product.
As Bloomberg's souces note, a Google+ photo network might be rebranded to distinguish it from its parent product. Though existing Google+ users would likely still be able to connect with their circles and followers, the new product would not require a Google+ account, making it accessible to a wider audience—one likely already wary of Google's questionable social experiments.
The service, which might be called Google+ Photos (in true Google fashion), could capitalize on the success of single-purpose photo-sharing communities like Instagram and Snapchat. Google's mobile photos apps, with their array of filters and editing tools from its smart acquisition of Snapseed, is arguably already more sophisticated than the competition.
As much derision as the formerly real-name-only network has drawn over the years, its photo-sharing and storage features are some of the most robust around. Photographers remain some of the most active Google+ users, with thriving photo communities teeming with the life of pre-Yahoo Flickr. Google+ offers support for far higher quality photo sharing than Facebook, which continues to treat images as an afterthought. That coupled with features like Auto-Awesome (which stitches strings of your photos into GIFs) and a sparse, image-friendly layout make Google+ a natural home for digital photographers.
Google+ even has its own photo celebrities. Among them, photographer Thomas Hawk recently weighed in on why he keeps coming back to Google+, even though his friends are largely elsewhere. 
"Although G+ seems quieter these days (no G+ mention at I/O), I think it's still a very active place for photography," Hawk said in a recent Google+ post. "In general I'd say I've been much more social over at FB over the past few months than G+… but I do think the numbers show that G+ still is a formidable place for photographers to promote their work."
Hawk, along with other well-followed Google+ photographers like Trey Ratcliff (who, like Hawk, boasts upward of 7 million Google+ followers), return to Google+ for photo-sharing in spite of the service's broader, now flailing ambitions as a social network. The reason why is at times easier to see than to explain.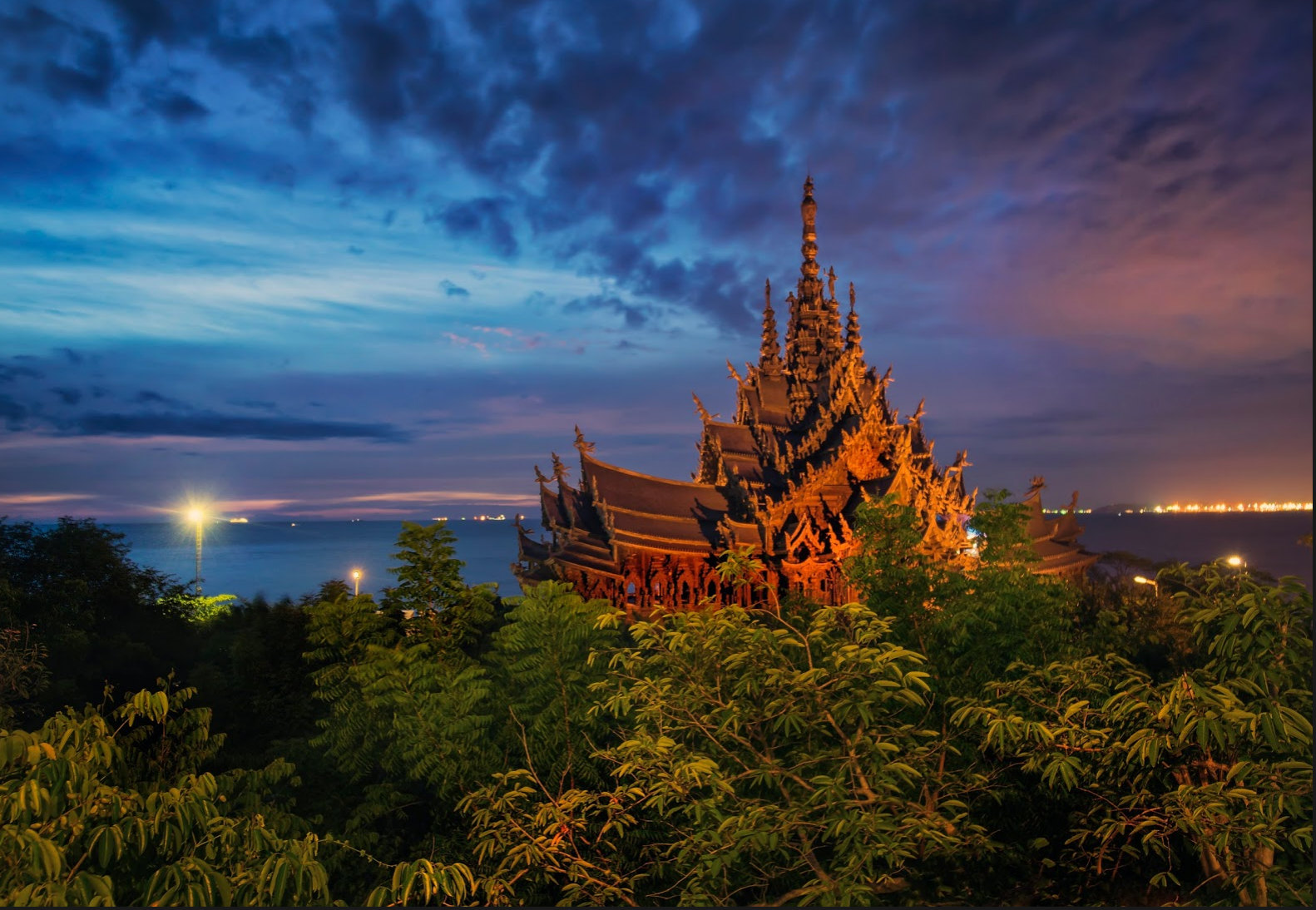 Photo by Trey Ratcliff
As a Google+ user who dabbles in the network's photo-centric circles, I shared Hawk's recent musings and was met with a handful of thoughtful comments—another one of the network's major strengths compared to Twitter or Facebook, in which likes, faves, and other micro-interactions rule the roost. Google+ goer Justtyn Hutcheson writes:
I think that photography is one of the strengths of G+. Between allowing full-res uploads, and having a much better compression algorithm for their low-res conversions, photos simply look better. I am really sad when I see something that looks interesting on Facebook, open it to look closer, and am met with extremely poor quality, tons of artifacts, and generally a lack of the details that I was trying to find. On G+, no such issue; full-res photos are glorious…
Many photographers would love nothing more than to see the photo communities on Google+ keep on kicking. After losing Gundotra, many Google+ power users are understandably nervous about Google's intentions with its social network, which three years after its debuts remains many things to many people—but nothing to most.