After months of delays, Fitbit finally unveiled the Ionic, its long-overdue entry into smartwatches.
The lightweight aluminum device features a slightly curved color LCD touchscreen, similar to the Fitbit Blaze. It has several new sensors and runs an in-house operating system called Fitbit OS. No, the Ionic isn't powered by Android Wear or Apple watchOS. This will inevitably cause compatibility annoyances with your smartphone's operating system. As the Verge points out, the Fitbit can display notifications, but you won't be able to interact with them.
What Fitbit does have is exclusive fitness apps, starting with the subscription-based Fitbit Coach (previously FitStar), which lets users work out to on-screen prompts. In 2018, Fitbit will release audio-guided coaching sessions on the app for running and walking. The San Francisco-based company is also partnering with Strava, Starbucks, Pandora, and Accuweather for exclusive apps.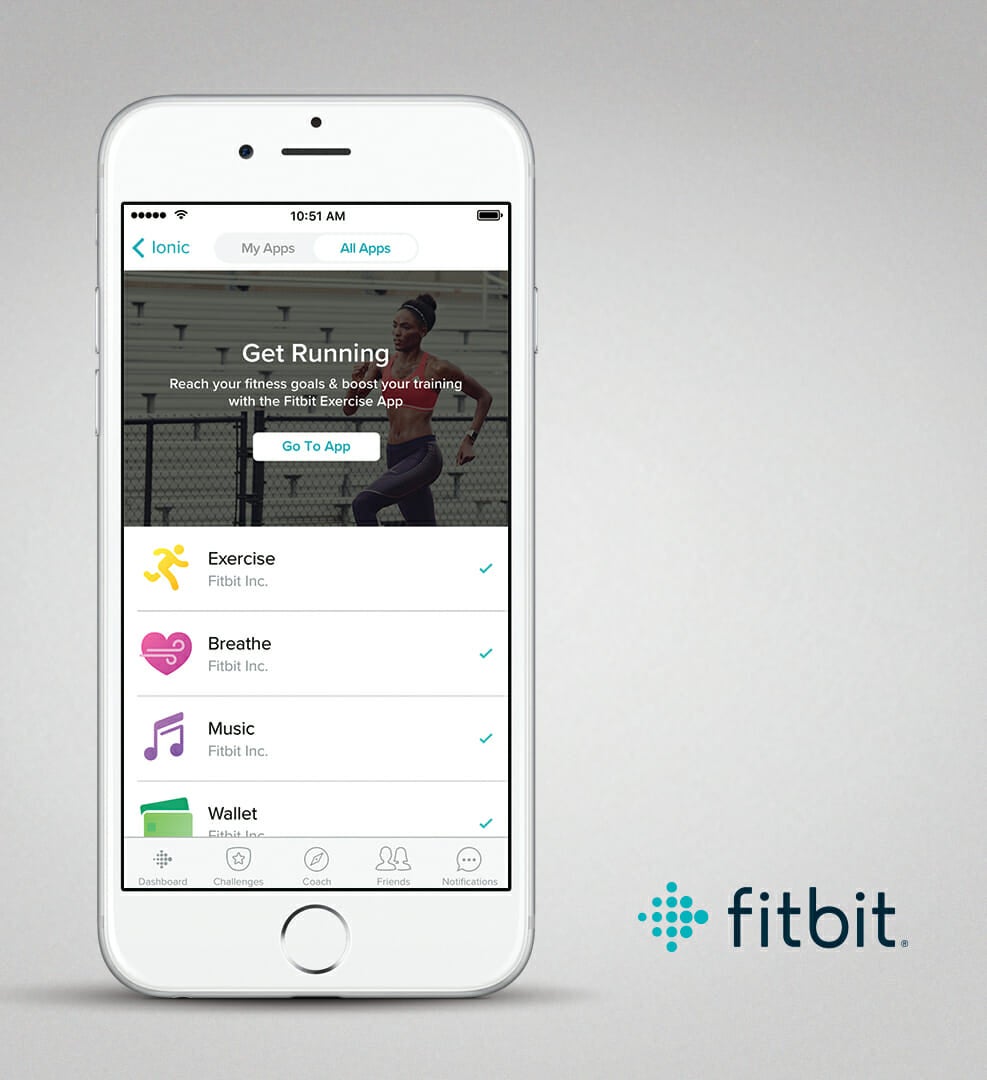 The Ionic is Fitbit's new flagship product, and therefore comes packed with all the fitness wearable features from the last decade. Inside is a heart rate monitor and a bunch of LEDs to detect your blood-oxygen levels. Fitbit says it will add a feature that uses relative change in blood oxygen to detect and understand sleep apnea. The Ionic also comes with an on-board GPS, and you can use NFC and Fitbit Pay to make payments with most major credit cards.
Like all Fitbit products, the Ionic puts health and fitness first. Users can start and monitor workouts directly from the water-resistant smartwatch. Also included are a bunch of legacy features like automatic activity (steps, calories, floors) tracking, sleep tracking, and third-party app compatibility.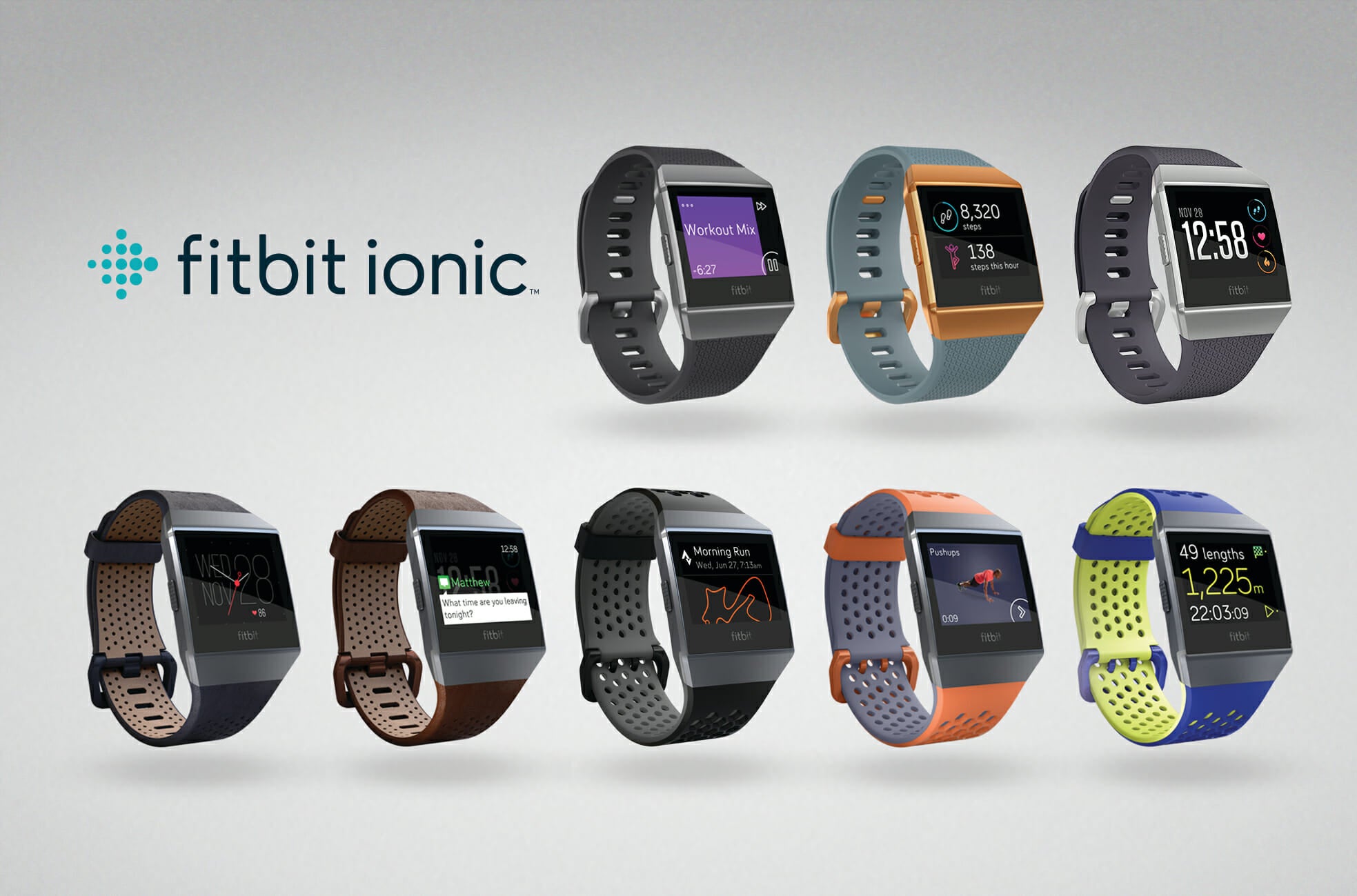 Fitbit claims the Ionic will last more than four days on a single charge, an impressive figure that's comparable to its "dumb" fitness trackers and better than most Android and Apple watches. It will play music while you're pumping iron, but you'll need some wireless headphones (Fitbit released its own wireless earbuds today) since the watch only features Bluetooth, no 3.5mm jack. A nice addition is its 2.5GB of on-board storage so you can leave your phone at home when you work out.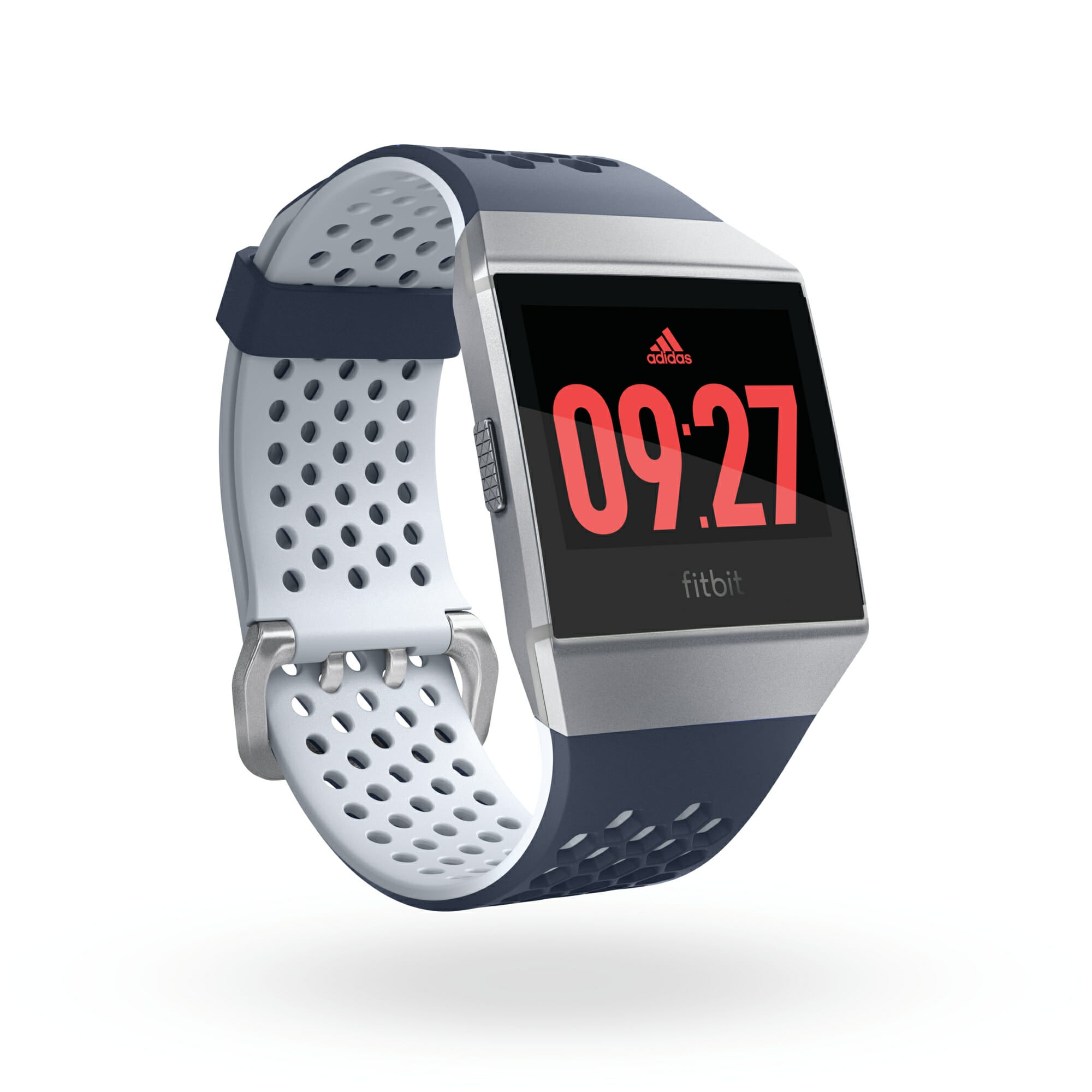 The Ionic is available today for preorder on Fitbit.com and tomorrow in select stores (Amazon, Best Buy, Dick's Sporting Goods, Kohl's, Macy's, REI, Target, and Verizon). It'll be available worldwide with interchangeable band accessories sometime in October for $299. That puts it right around the price of the Apple Watch. Speaking of Apple Watch, remember its Nike edition? Well, Fitbit is releasing a special edition Ionic Adidas in 2018.
H/T the Verge