In perhaps the most impactful product update in its storied 10-year history, Facebook has set its herd of emoji free. That's right—today is the day that Facebook users can finally exchange stickers in comments. Facebook's proprietary set of emoji was formerly only available in desktop messages and on the mobile Messenger app, but now users can swap stickers on any personal user profile, from pretty much anywhere.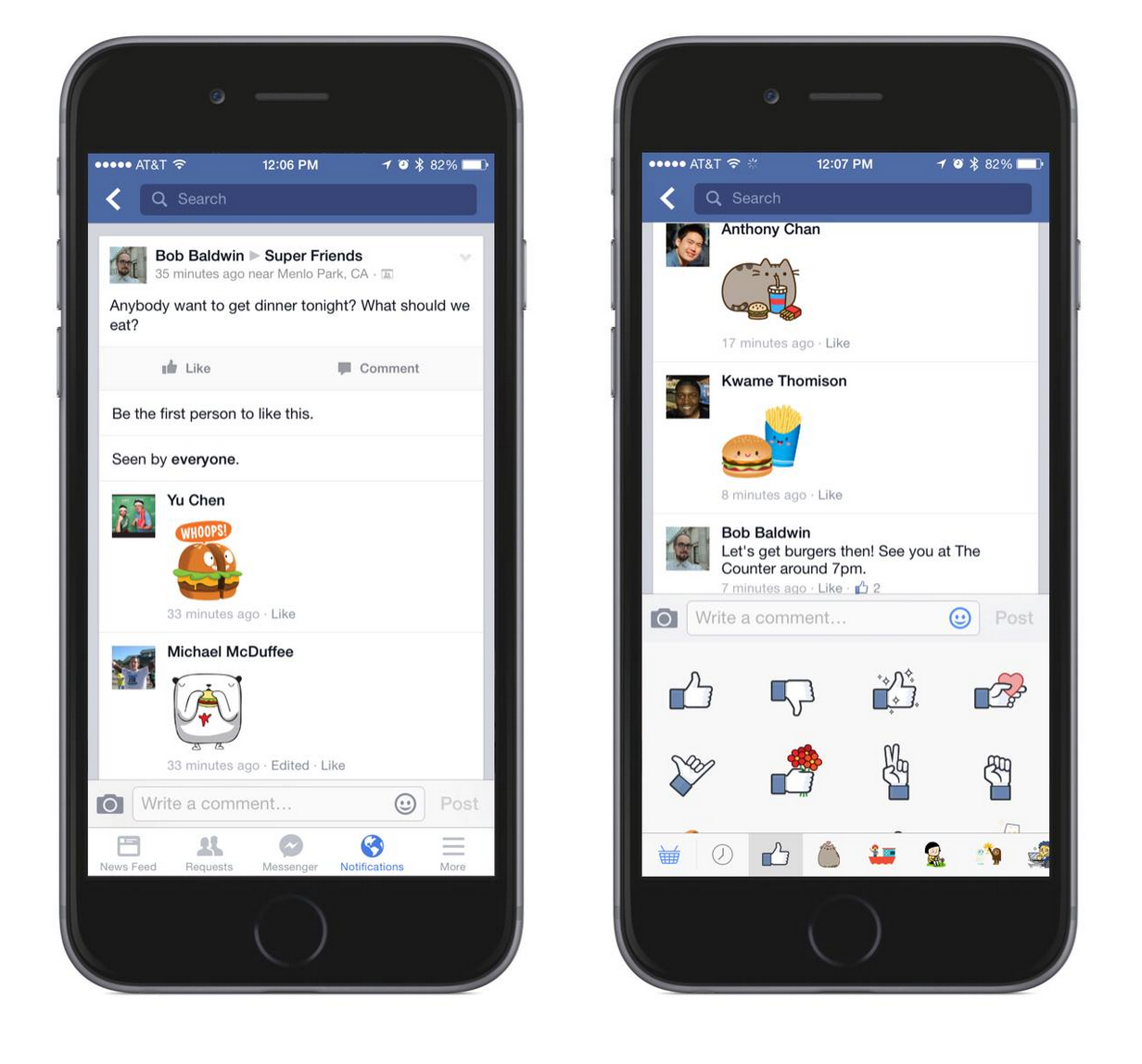 From Facebook engineer Bob Baldwin's announcement:
Stickers have been a delightful way to communicate in messages, and I'm happy to announce we're bringing them to comments across Facebook. Just tap the smiley face icon in the bottom-right of any comment field to pick a sticker to send. It'll be available to all posts from people, in groups, and on events now. I think stickers will allow people to reply to a variety of posts in a more fun way than words alone. You can now easily show your excitement for a post with good news, cheer up a friend who's feeling down, and express a variety of more nuanced reactions.

Stickers in Comments was started as a hackathon project in New York with me and Kwame, where we built the prototype for Web in a single night. When we turned it on for employees soon after, they loved it. We later built it for mobile Web at a hackathon in California, and the iOS & Android versions soon after.

This was my third hackathon project to add richer content to comments: first was emoji (May 2013), then photos (June 2013), and now stickers. Stickers in comments will rollout worldwide over the next day or so. Enjoy!
But how long will it take to reach peak Pusheen? We can't wait to find out.

Correction: Facebook stickers work in comments on Timelines, Group posts, and Events, but not on Facebook Pages.
Illustration by Pusheen/Facebook