As the New York Times foretold earlier this month, Facebook has launched an app that's a complete departure from the social giant's normal mission and methods.
The app, called Rooms and available in the iOS App Store now, is the latest project out of Facebook's Creative Labs. Many of Facebook's recent experimental mobile projects share that origin, and Rooms will join Slingshot, Paper, and Mentions as the fourth project out of Creative Labs this year.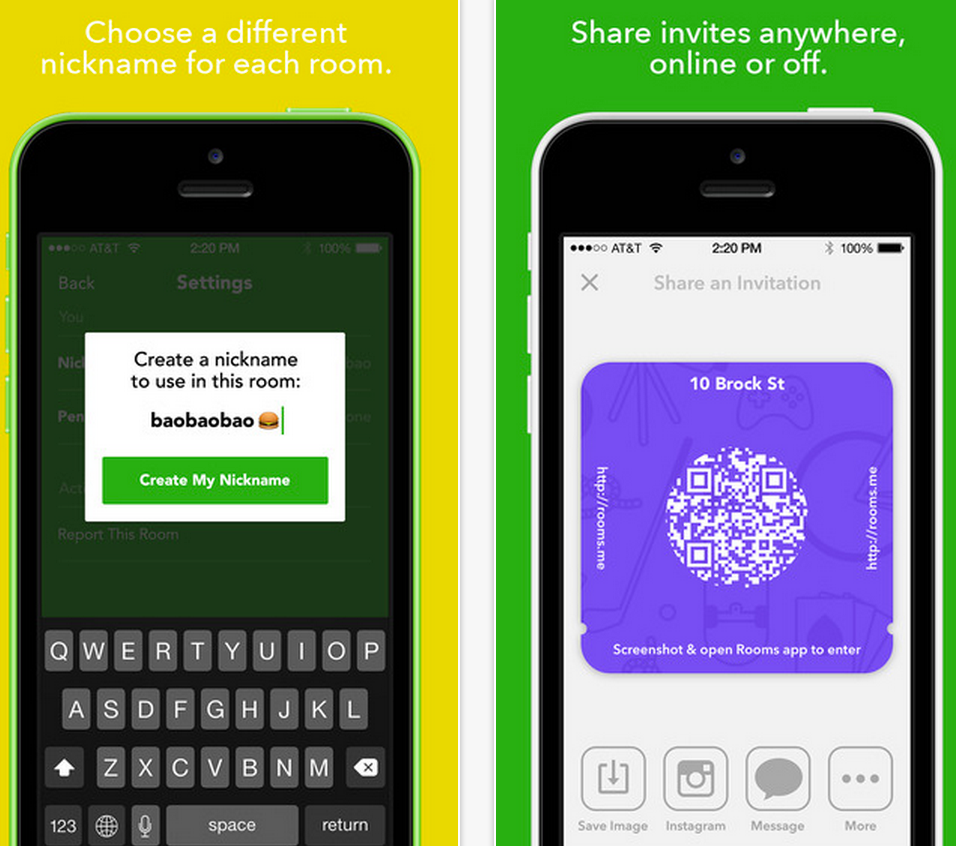 From the blog post announcing Rooms:
A room is a feed of photos, videos, and text – not too different from the one you have on Instagram or Facebook – with a topic determined by whoever created the room. Early users have already created rooms for everything from beat boxing videos to parkour to photos of home- cooked meals.
Unusually, Rooms doesn't require a Facebook login at all—in fact it lacks any Facebook branding whatsoever and invites users to use Internet handles that don't need to reflect their real names. Users can download Rooms and either join a room (a sort of odd process that involves taking a screenshot of a QR code) or start running their own little micro-community right away. After getting the app up and running, I made a room called "PDX Outdoors" for swapping cool hiking and camping spots in my area. This level of specificity seems to be at the heart of Rooms, which feels more like an older era of the Web than the sprawling, hyper-connected one we usually occupy.
And while it's unlikely that Rooms will be the next (little) big thing, it might buy a little goodwill toward Facebook in light of the social network's ongoing real names controversy. Either way, it's unlikely that the type of person interested in this kind of online community would build it on Facebook's property, but Rooms is a fun little app to play around with—one that could even soften public perception of its big blue landlord.
Illustration via Rooms/Facebook