A new Facebook for iPhone update is finally giving users the ability to select who can see their photo uploads. Previously, you could select from smart lists, like close friends, family, or acquaintances, but now you can select friends individually, as well as groups that you've created. The update also is making photo-sharing on iPads speedier and more reliable.
When you're at your desktop, you've been able to designate who you share posts—including photos—with for awhile; for instance you could choose "Everyone but Bryan," or the "high school friends only" list you made," or "Megan, Sarah, and Dan." You get the idea: The desktop sharing mode has given you choices, and now those are finally available for iPhone users as well (sorry, Android and Windows Phone owners, but we've got to imagine this option is on the way).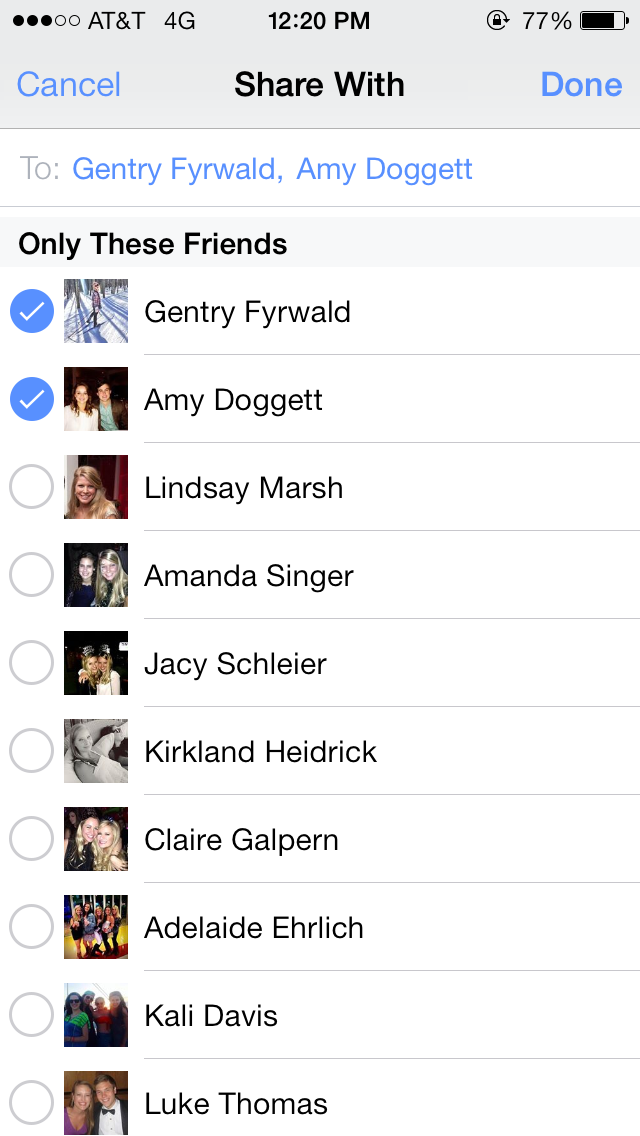 The feature will auto-select the top people for you to share with. You can lob this into the "how'd-it-know-that-that's-so-creepy!"  bucket, but I call it crazy convenient, so to each their own.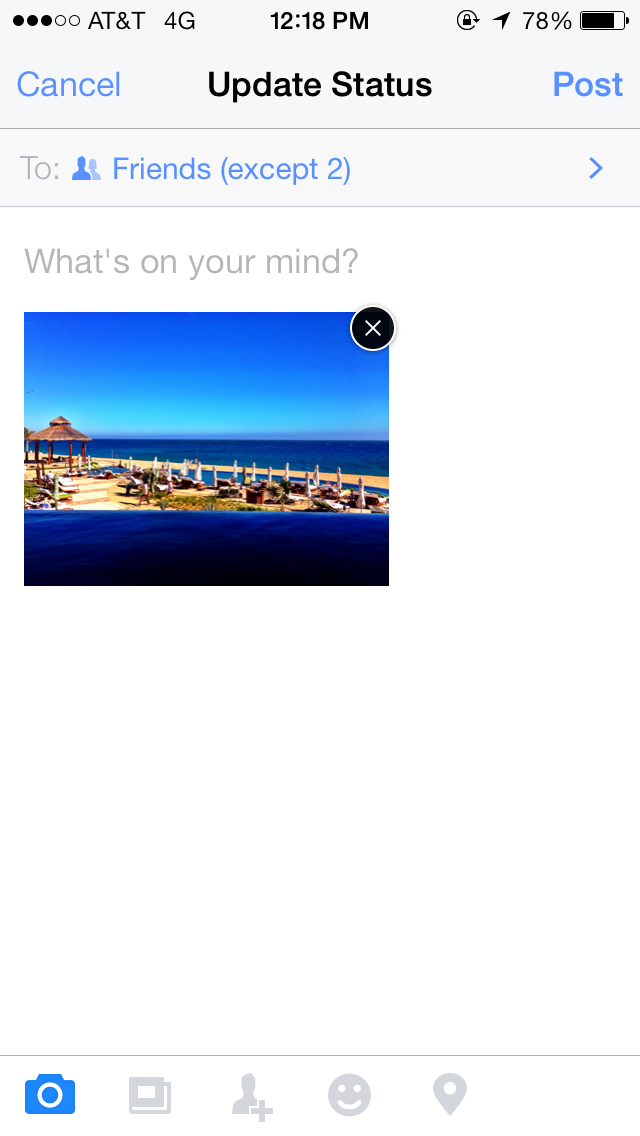 Does this make Facebook a bit of a Snapchat copycat? A tiny bit, but the social network already tried that with Poke, and that failed. But after Snapchat refused Facebook's $3 billion buyout offer, it's possible that Facebook is just adopting some of these capabilities. It doesn't send a direct photo message like Snapchat of course, and the photos will just show up in the News Feeds and Timelines of the people you've shared them with as per usual. 
Photo via hyku/Flickr (CC BY 2.0)