If you're kind of a big deal, then you might be able to use Facebook's exclusive new app, which is reportedly more selective than Kim Kardashian's iPhone game.
Unlike other Facebook apps like Messenger, Paper, and Slingshot, Facebook Mentions is available only for the elite—namely "actors, athletes, musicians and other influencers."
Anyone can download Mentions from the App Store (ooh, the elite, dark blue logo!), but only Facebook users with a sufficiently cool verified public profile can get into the mobile VIP lounge. In that space, high influencers can post updates and host live Q&As directly from the app and better monitor their fan bases from way up high in their ivory towers.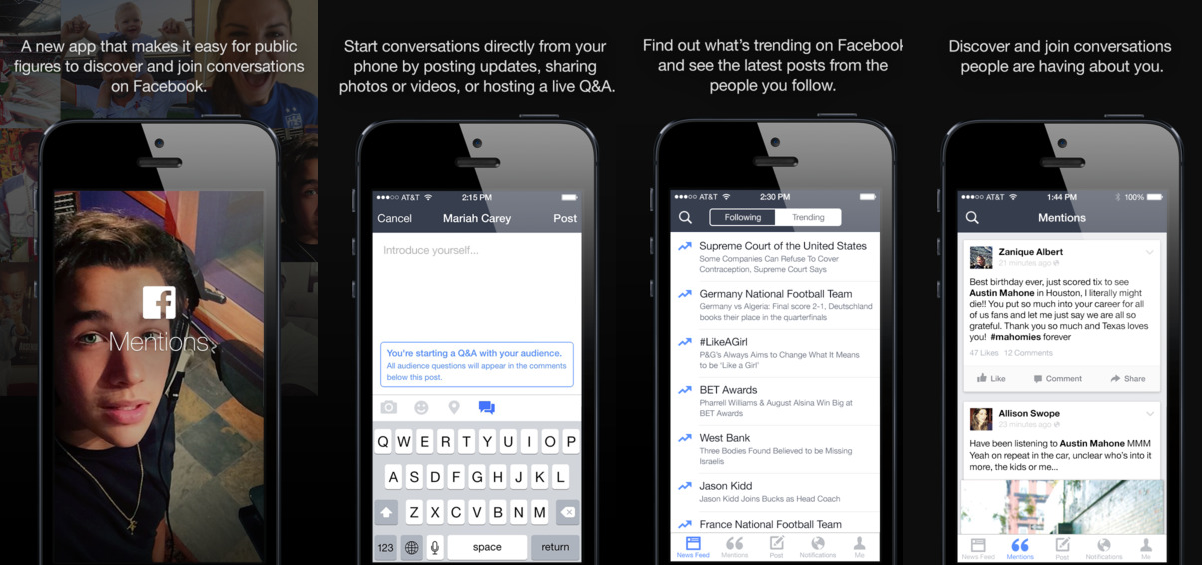 While the idea of an app for the 1 percent is off-putting, power users with a massive following on any network do tend to broadcast more than they consume. As it stands, Facebook's core mobile app is designed to inspire us little people to devour the News Feed whole, all while staying hooked on the micro-interactions ("like," "like," "like") that power its insane level of mobile engagement.
Celebrities are much more in the business of hopping on Facebook, posting something to their adoring fans or followers, and hopping off. Considering that celebrity-types are probably overwhelmed by an endless deluge of love and adoration, Facebook is wise to make mobile engagement more attractive to its upper echelons.
Facebook likely won't be the only social network to introduce a VIP status: Twitter has catered to celebrities since its inception, and rumors that  Tinder will have its own feature for famous types persist. 
Photo by theteenagephotographer/Flickr (CC By 2.0)