Donald Trump Jr. appeared to be targeted by hackers on Wednesday who compromised his account on X, the social media platform formerly known as Twitter.
Shortly after 7am CT, Trump Jr.'s account, which boasts more than 10 million followers, shared a post alleging that former President Donald Trump had died.
"I'm sad to announce, my father Donald Trump has passed away," the post said. "I will be running for president in 2024."

The account followed up with a number of increasingly provocative posts, including one which claimed without evidence that Trump Jr. had "some interesting messages with Jeffrey Epstein."
Other remarks from the account, which included use of the N-word, took aim at President Joe Biden, North Korea, and even internet celebrity Logan Paul.
"This just in: North Korea is about to get smoked," one message said.
A brief update to the account's bio made reference to "APT Sasquatch" as well. APT, an acronym for advanced persistent threats, is often used to describe nation state hackers.
The Daily Dot attempted to reach the users behind Trump Jr.'s account.
Shortly after 8am CT, it appeared that the hacker's lost access to the account, and all the offending posts were removed.
It remains unclear how exactly the account was compromised and whether any information was downloaded from the account.
The hack is just the latest problem for X, which has dealt with a long stream of issues and complaints since being purchased by billionaire Elon Musk.
Update 8:24am CT: Trump Jr.'s account was suspended shortly following the apparent hack. It is now back. The former president's son jokingly blamed Hunter Biden for the posts.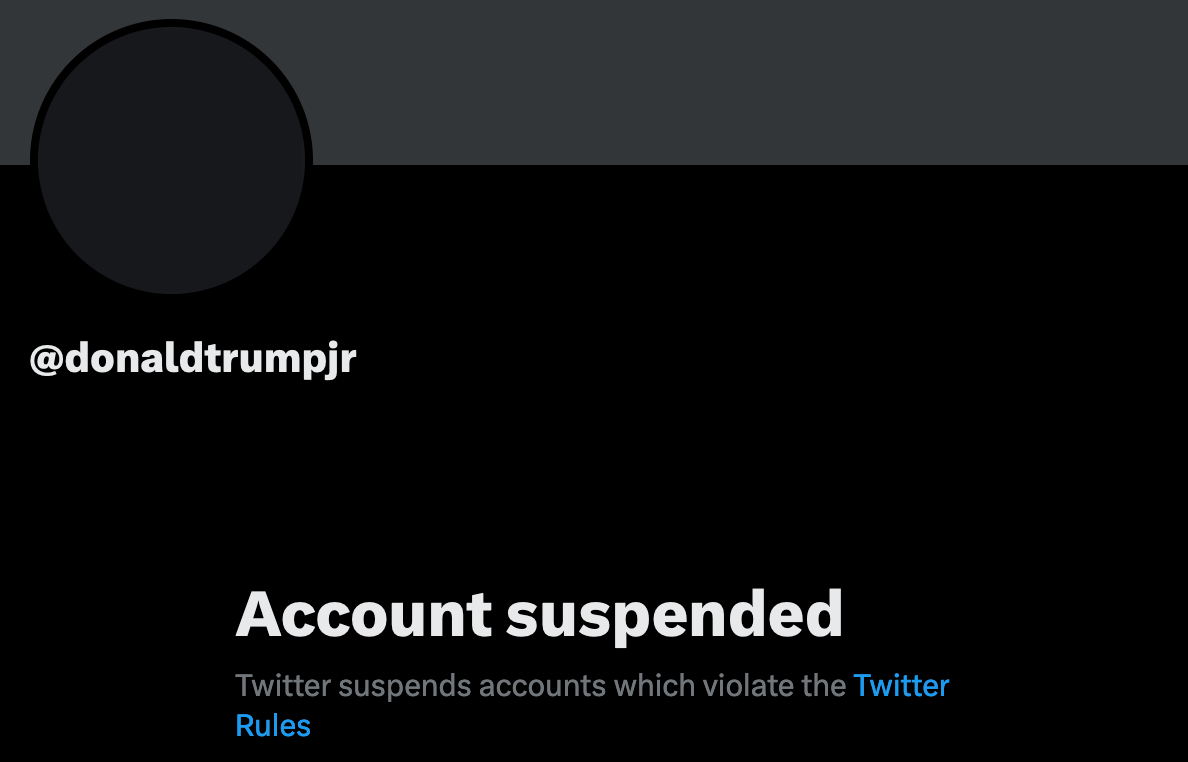 We crawl the web so you don't have to.
Sign up for the Daily Dot newsletter to get the best and worst of the internet in your inbox every day.