Thanks to Tinder, dating apps are now more mainstream than American Idol. There's no shame in the swiping right game, but couples already in relationships have largely missed out on the fun of immediately judging potential romantic mates based on their looks.
Couple, formerly Pair, is a dating app for couples that allows people to send messages, video chat, or voice calls – with one catch. You can only use it to talk to one other person. Hence the 'Couple' element.
Couple has made something pretty cool to show how frequently its users whisper sweet digital nothings to each other with the app. The developers have created a real-time infographic representing how many messages get sent on the app. It shows love notes getting delivered from Seoul to New York and from Miami to Oslo on a lit-up map of long-distance romance. When messages are delivered within the same city, the map shows a burst of light coming from the area.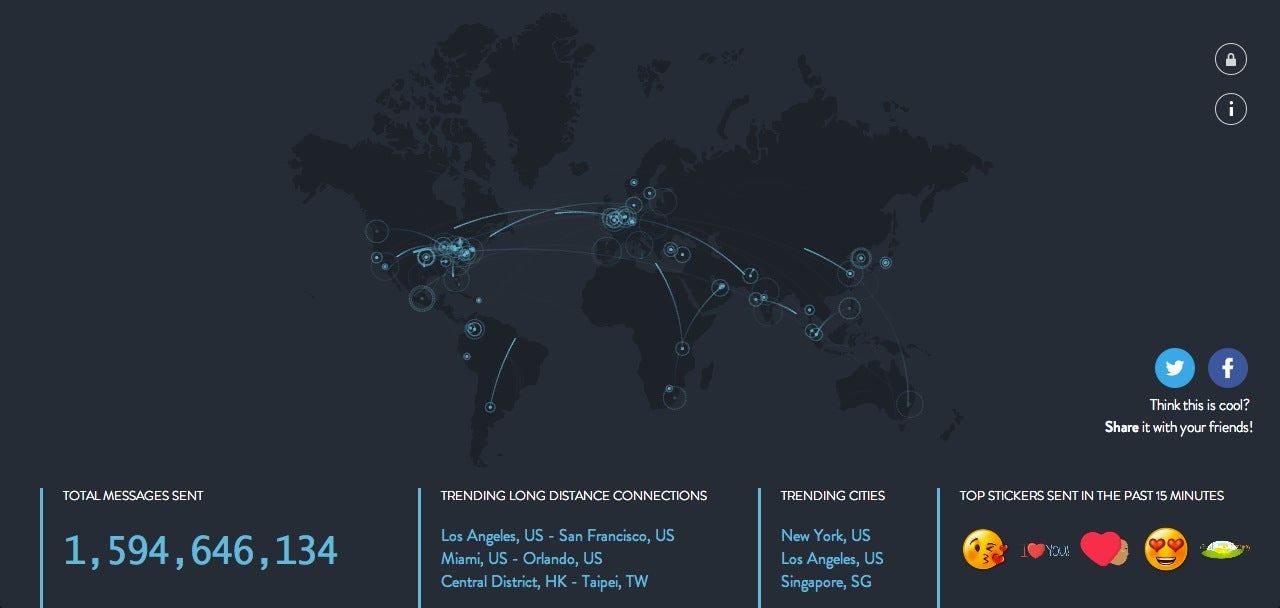 The infographic uses location data from the app, but it is anonymized, so you only see which cities the messages originate from, and not the content – which is probably for the best.
Screenshot via Couple