ComScore's latest mobile numbers roundup is out, and it offers a few gems of insight regarding the way that smartphone users interact with apps—particularly the ones they're hooked on.
Perhaps the most interesting bit from this set of data—which focuses on app usage—is that a user's single most-used app accounts for an average of 42 percent of the time they spend on a smartphone. Obviously, some apps are sticky enough to keep many smartphone owners from letting their eyes wander at all.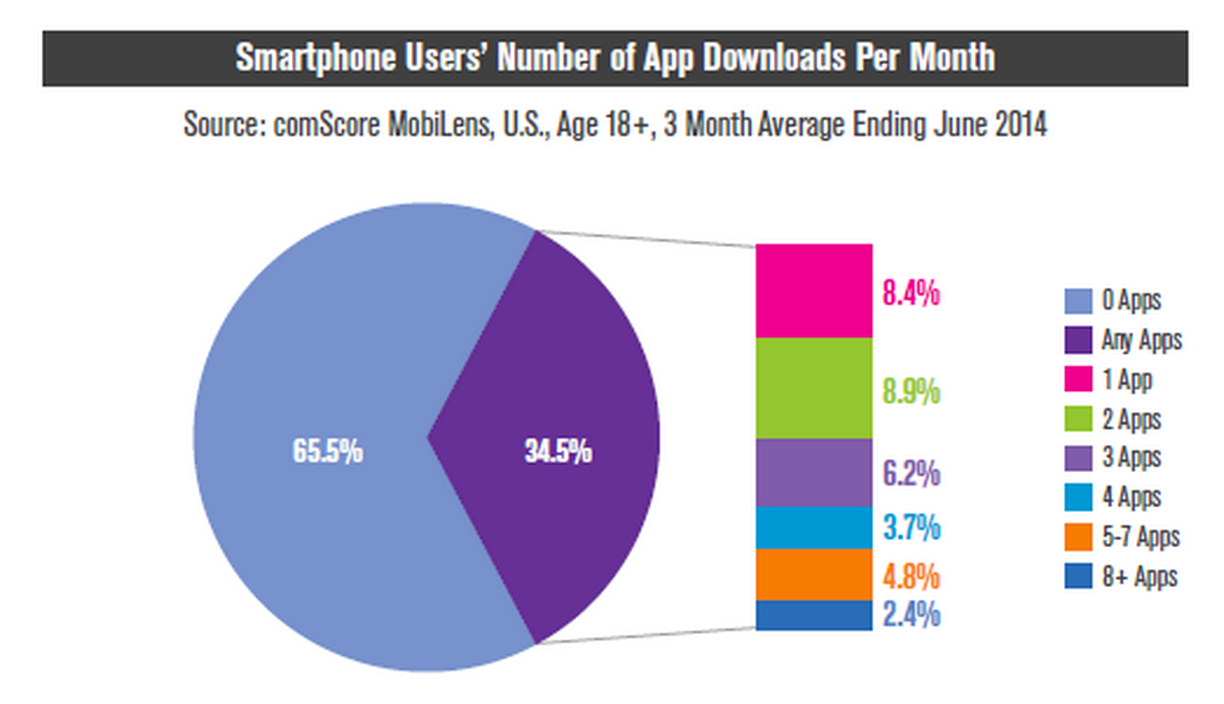 The stickiest app of all is still Facebook, as of June 2014. In the 18 to 24 demographic, Facebook hogs 14.8 percent of time spent on apps. If you lump in Instagram and Facebook Messenger, that number leaps up to 23.8 percent—nearly a quarter of total time spent on any smartphone app. The numbers are about the same for the 25-35-year-old subset of users, though they slightly drop off in the 35-54 and 55+ groups.
Remarkably, among 18-24-year-olds, Snapchat and Kik Messenger actually beat out Facebook's own messaging app—a trend we'd expect to be even more pronounced in the under 18 crowd.
According to ComScore's September 2014 report, more than a third of smartphone owners in the U.S. install one or more apps per month. The weird part? A massive 65.5 percent of U.S. smartphone owners don't download any new apps at all, suggesting that the vast majority of folks are content sticking with perennial app store favorites.
Photo via Robert S. Donovan/Flickr (CC BY 2.0)