There are already some pretty scientific ways to figure out if your Instagram photos will be well-received, but this board game might be the most honest. The infographic from the Bold Italic tells you how make "likes" you'll get in a fun, soul-shattering game. For example, you get likes for exploiting an adorable Corgi and double likes if you created whatever it is you're posting a photo of, like your meal or a baby.
Four likes and two eye rolls are awarded for each hashtag used, because we know that's a cheap way to get approval, and you're redirected to Tinder for posting a shirtless selfie with no likes to bring with along with your exposed self.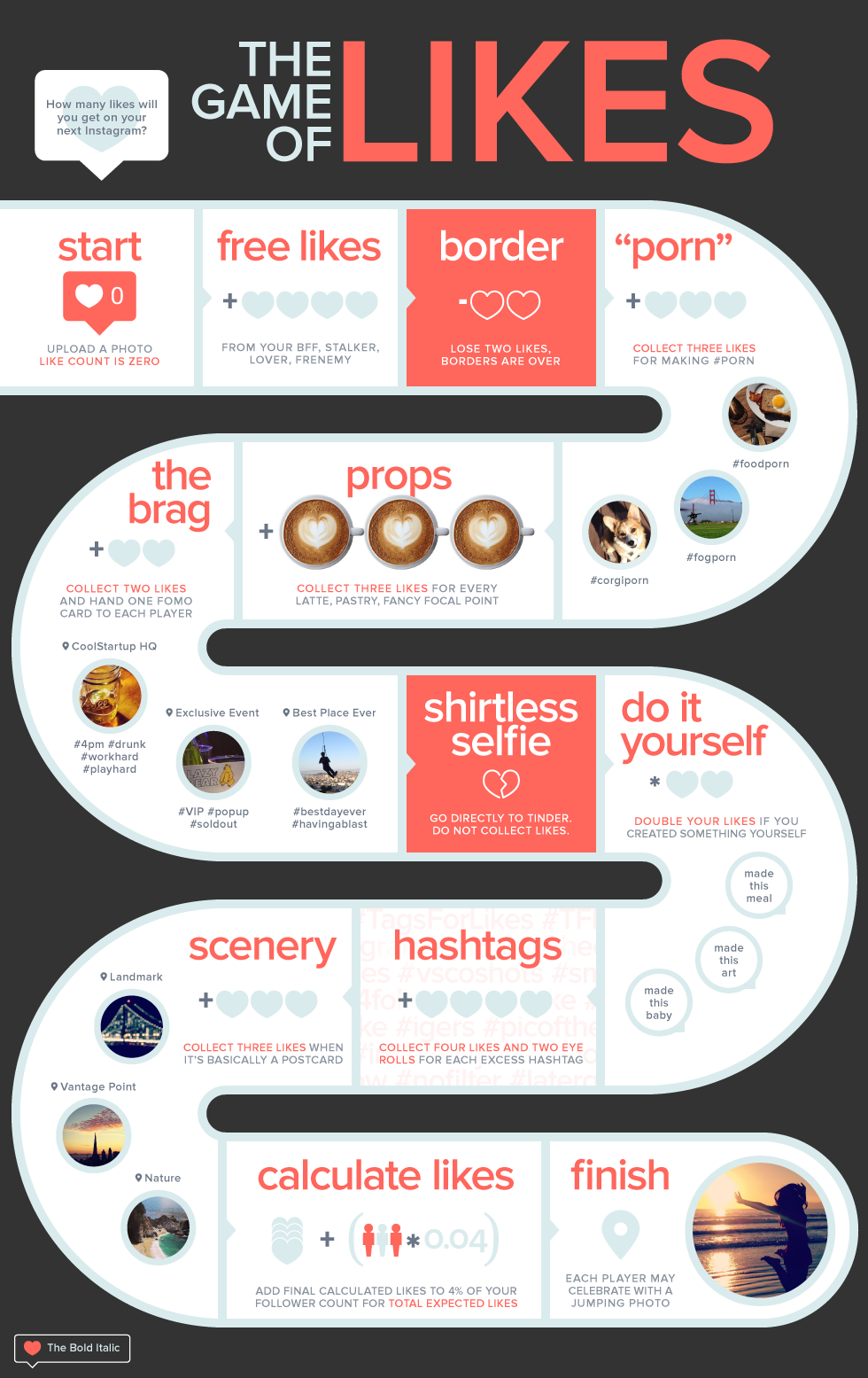 There are also FOMO cards handed out for posts from foreign countries and VIP events because jealousy is definitely cause for a double-tap.
It's like the game of Life meets extreme vanity.
A few game moves that could have been included:
Plus two likes for having a pun in your caption.
Minus five likes if your caption is more than two lines long.
Plus three likes for posting pictures of delicious unhealthy food,
But minus three if we know you're not even going to eat it.
Douche cards are handed out for people who hashtag #bottleservice or tag @itslavishbitch.
If anyone prints this out and actually plays it/turns it into a drinking game, respect. 
H/T Bustle | Photo via Tribute/Homenaje/Flickr (CC BY 2.0)