Black Friday used to mean getting up before the sun rose and fighting crowds at the mall. Sometimes, literally. Today we live in a better era. Now you can get the most out of Black Friday sales from the comfort of your sofa and warm pajamas. But just because it's gotten easier doesn't mean you don't need help. To get the most out of the day, you need to study up on these Black Friday online shopping tips and tricks. Before you hit the online retailers Friday, Nov. 28, make sure you use our handy Black Friday online shopping tools. 
The best Black Friday online shopping tips and tricks
Set up your accounts in advance and save your logins
This may seem like a no brainer, but make your accounts now. When sales matter you don't want to waste precious time making an account or logging in. Make sure you make online accounts for any stores you plan to shop at during Black Friday. You don't want to miss out on an Amazon lightning deal because you forgot to login in advance. 
Use browser extensions to save big
Browser extensions are a wallet saver on Black Friday. These easy to install Google Chrome apps automatically help you find out if you're getting the best price at checkout. Here are some of our favorites.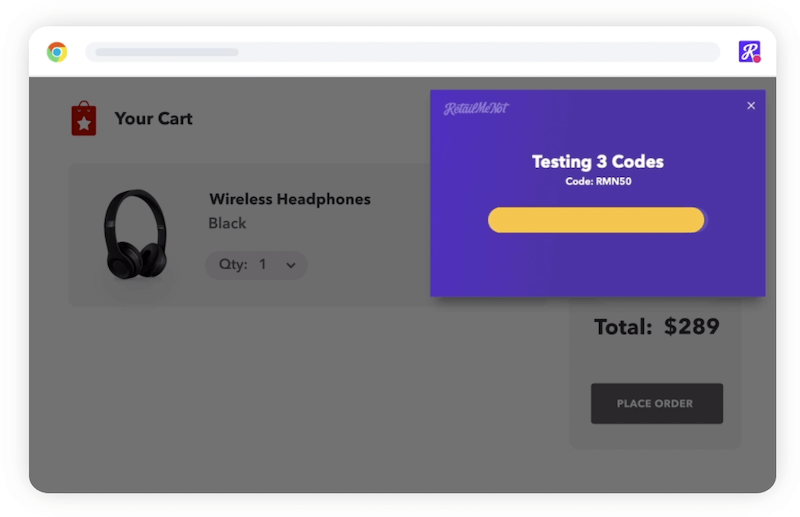 While each of these extensions is useful on Black Friday, Invisible Hand is one you'll want to keep year-round. Staying out of sight until it has a reason not to, Invisible Hand does real-time price searches on whatever product you're looking at. When it finds a better price it pops up and lets you know. Unlike some other price extensions, it also searches for "hidden" prices retailers aren't advertising like "see the price in your cart" deals. Invisible Hand doesn't just work on retails sites. You can also use it to get cheaper prices on flights, so when you're done with Black Friday shopping maybe check and see if you can afford to go visit Grandma. 
While Invisible Hand searches for the best deals around, RetailMeNot Genie finds you the best deals available on the site you're currently on. RetailMeNot searches the web for the best coupons for wherever you're shopping, tests them, and then lets you know which ones you can use to save a bundle. If you're like us and hate shopping around, RetailMeNot Genie makes saving simple even when you're burned out already on holiday shopping. 
Honey is another wildly popular coupon extension, with over 10 million installed users and counting. Working at over 4,500 different retail stores, Honey searches far and wide to find you the deepest coupon discounts available. We've found its most useful on Amazon, but it supports other major retailers like Best Buy, Target, Adidas, eBay, Groupon, Expedia, Sephora, Walmart, and more. 
Use phone apps to save online even if you have to leave the house
Not everyone is lucky enough to do Black Friday shopping online. Sometimes your family will drag you out to the mall no matter what your wishes are. The good news is being connected online can still help you save when you're on foot. Here are the best Black Friday apps for when you're shopping IRL.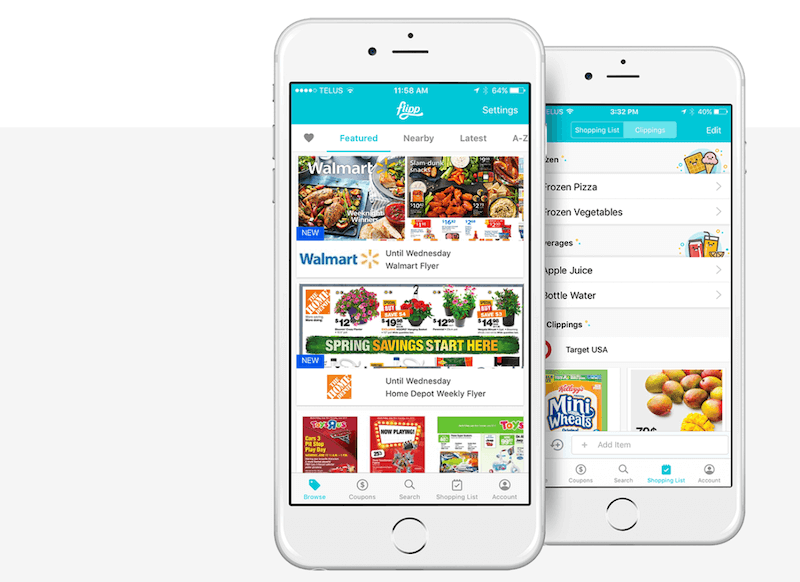 Flipp is a coupon aggregator app with an extra little twist for organized shopper. You can upload shopping lists in advance to check against deals you encounter. However, the biggest selling point for us the ability to pre-load your loyalty cards into the app to make sure you get all the rebates and bonus points you can. With over 650+ retail partners, Flipp is essential for on-foot (yet online) Black Friday shopping. 
The Coupons App – Android, iOS
The Coupons App is a coupon and flyer aggregator, collecting all of the best deals from major retailers across the country. Use it to keep an eye on deals as you shop and even save when you're in line. The only downside is some retailers may demand you have a physical coupon, but in the chaos of Black Friday it's just as likely the clerk will let you use a digital coupon if you're polite. You can also set customizable alerts for when you're near deals you're looking for.
Shopular – Android,
When it comes to the Mall, no app is more powerful than Shopular. Focusing on big brands like Target, Sephora, Khols, Forever 21, Victoria's Secret, and more, Shopular makes hitting your favorite big retail stores a money-saving dream. From verified coupons and savings codes to weekly ads, Shopular ensures you'll be ready to save the moment you hit check out. It even has a special exclusive cashback feature when you shop via the app. You can also set it up to notify you of sales you might not be aware of as you physically approach new supported stores. 
Abandon your online shopping cart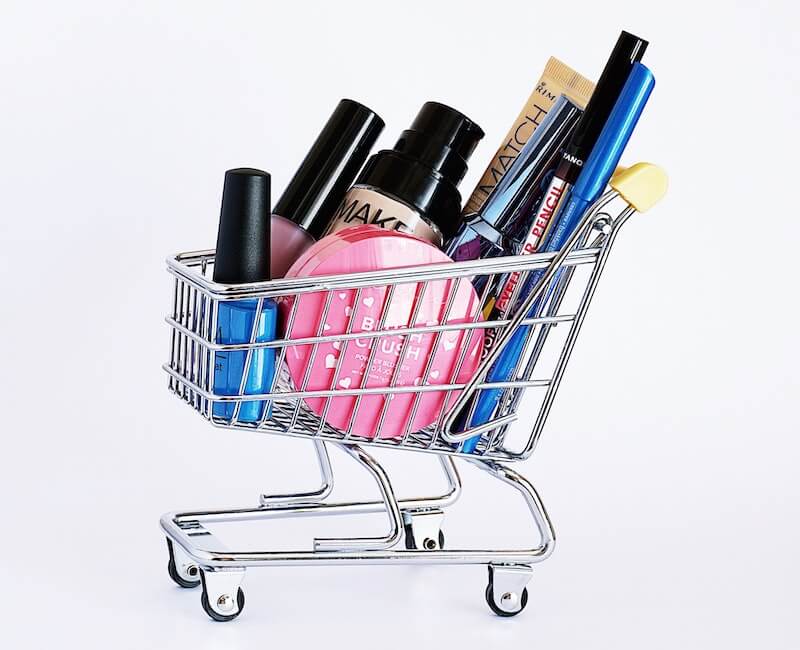 If you see a good deal on an essential holiday item go ahead and buy it now. But for smaller items, there's no shame in filling your online shopping cart and…exiting the page. While retailer websites are full of juicy deals on Black Friday, often the discounts you'll find aren't any better than what's normally available during the holiday period. However, retailers have a vested interest in getting your forgotten sales. This is particularly true with clothing retailers like H&M and Levi's, who will occasionally contact you with additional discounts about abandoned products after the fact. 
Use Flubit to check the price of Amazon deals you can wait on
Some Black Friday deals are time-intensive, but in many cases, online retailers won't be selling out of what you're looking for. Flubit is a handy tool that checks Amazon's price against other retailers to help you get the best deal. You enter your product's Amazon URL into the Flubit generator, and the app will search to see if a better deal exists. The only downside is Flubit can take a few hours to email your results. This is best used on Amazon deals that don't have a time limit.
Use No-Rush Shipping on Amazon Prime for extra rewards

Amazon gets so swamped with two-day shipping that it's worked out special deals for patient consumers. Amazon's No-Rush Shipping program for Prime members gives a little something extra to buyers who can wait to get their goods. When you select No-Rush Shipping Prime members automatically get either a special promotional reward or an automatic discount on their order at checkout. 
In the past, buyers have gotten everything from money back to free Audible books for being willing to wait. Since Black Friday is all about saving money far in advance of Christmas, there's no reason you need to get your goods immediately. Select No-Rush Shipping and see what Amazon has to offer you. 
READ MORE: