It's the time of the year when we're supposed to stop and appreciate our lives. And it's also completely chaotic. After the leftover turkey, stuffing, and cranberry sauce has been stuffed into containers and into the fridge, it's time to hit the stores and scavenge through extreme discounts on one of the biggest shopping days of the year: Black Friday.
The National Retail Federation reported that 92.3 million people shopped on Black Friday in 2013 and spent an average of $407 per person between Thanksgiving Day and Sunday. Meanwhile, consumer spending during the holiday shopping season is expected to be higher than it has been in past years.
If you're planning on braving the crowds this Nov. 28 (or even 27…) then you should go into battle prepared. Here are the apps you need to survive and succeed on Black Friday.
Black Friday Shopping, for iOS and Android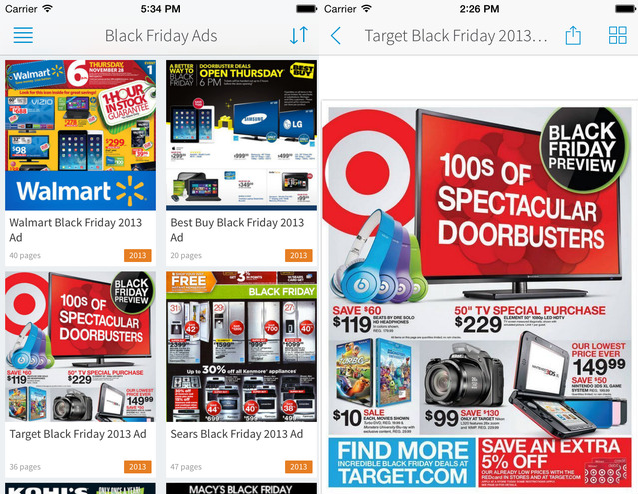 Instead of sifting through weeks of Sunday newspapers in anticipation for catalogues and ads from stores, this app compiles advertised Black Friday deals from hundreds of companies nationwide. Receive alerts when a new ad is released, search by product or store for the item you most want, and track what you buy with a wish list. The app, created by the devoted folks of BlackFriday.com also includes news, allowing you to stay up to date with what's going on in the retail world.  
TGI Black Friday, for iOS and Android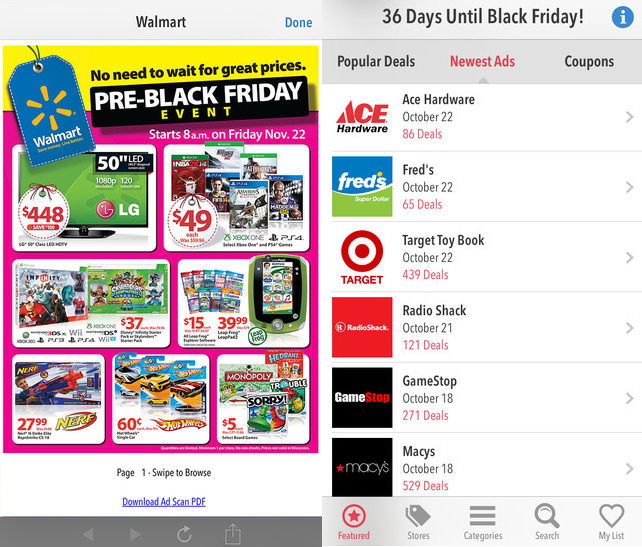 This is another Black Friday-specific app, but with a really clean user interface and and scanned ad PDFs you can download if you like. There are also a few fun sharing functions if you feel like bragging.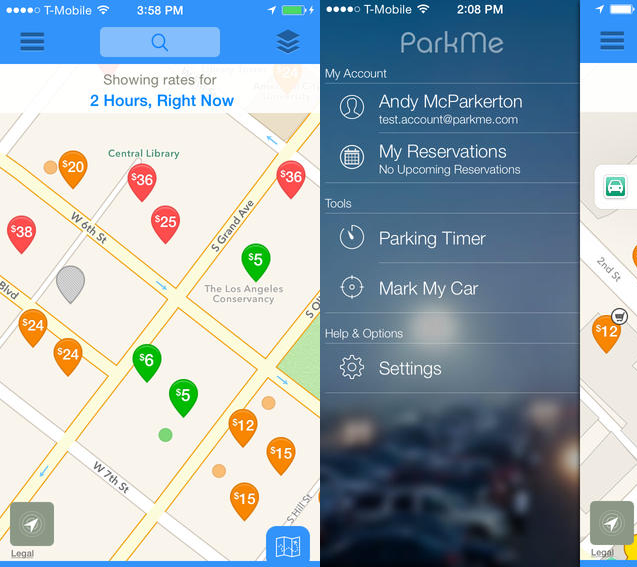 Find the closest parking spot at the cheapest rate before you even make it to your destination. ParkMe presents users with data about how many lots and garages are in a specific area, how much they charge, whether those places take credit cards, and how many spots are left. All a user has to do is type in their destination and customize their search, including the date, time of arrival, and how long they'd like to park there. The app seems to work best in bigger cities where parking can be more of an issue and presumably where more data about each lot is readily available. Heads up: It does not show parking data for parking lots that are part of shopping centers and in some instances does not show street parking in certain areas.
RedLaser, for iOS, Android, and Windows Phone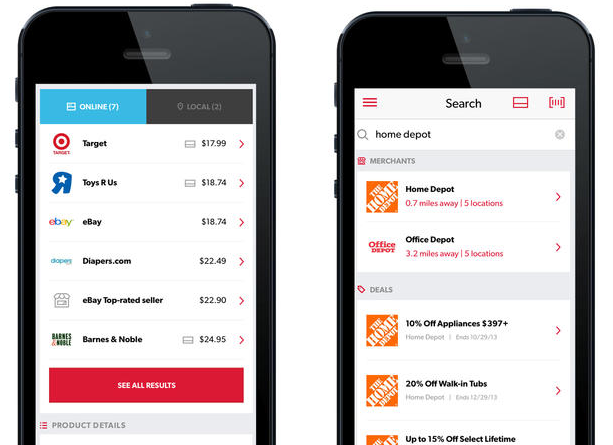 Navigating through crowds of eager and sometimes ruthless shoppers is one of the classic caveats of Black Friday shopping, but RedLaser can help you scan barcodes and find the cheapest deals in your area without having to travel from store to store. By scanning the barcode, the price of the product will show up, as well as the price of that same item and related products sold at other stores in your area. Also, RedLaser has maps of stores saved into their system. So if you're looking for a specific product, the app will show you where it is, thus saving you from weaving through slews of shoppers who don't know where they're going. Bonus: The app also has coupons for extra savings.
Santa's Bag, for iOS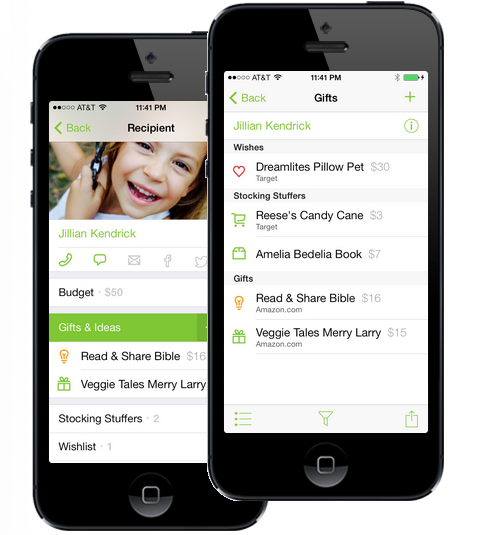 It can be difficult to keep up with the friends and family on our shopping lists, but Santa's Bag takes a stab at helping you sort through the chaos. The app allows users to keep track of every step of the gift-giving process. Set a budget and jot down gift ideas for each person, keep a log of the purchases you've made, how much each item costs, and whether the gift is wrapped and ready to be placed underneath the tree.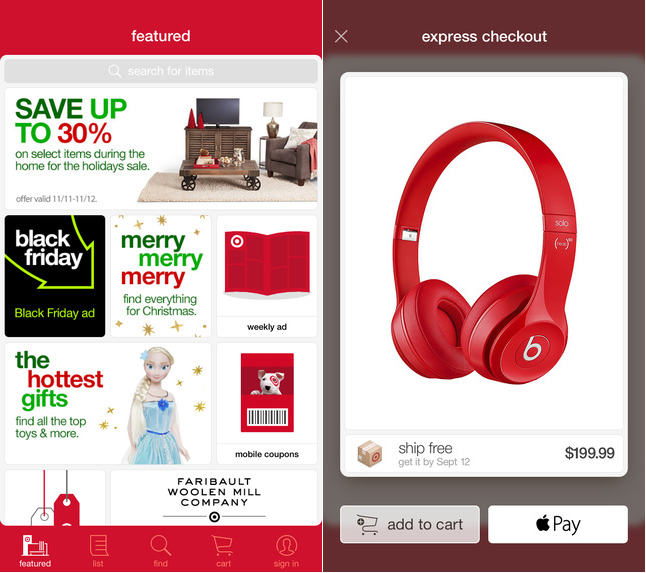 After reeling from its massive data breach late last year, Target has had to reinstate trust and combat consumer spending habits, which have remained lower than expected in light of recent economic recovery. The company, however, has announced an update to its app in time for Black Friday to try and make the day as easy as possible. Through a partnership with mapping technology company Point Inside, the company is debuting store maps in the app. Users can also create shopping lists and see which products are available in their local stores.
Walmart Savings Catcher, for iOS and Android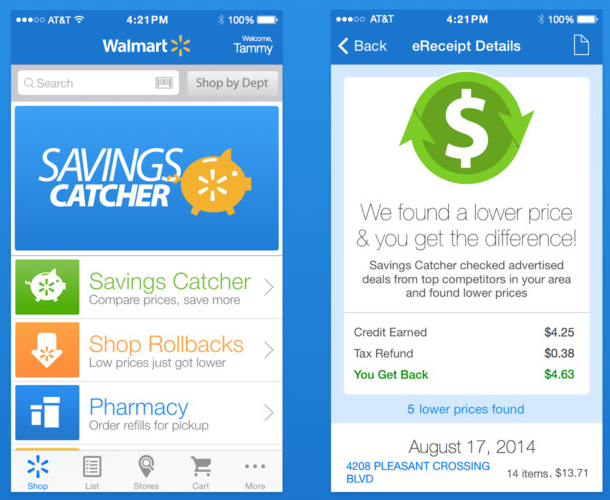 Most stores have their own apps, showing off their best products, deals, and ways to conveniently order goods. But Walmart has taken its app a step further with its Savings Catcher, which promises to repay the difference back to the customer in the event a cheaper deal is found elsewhere. The app requires that customers first make purchases from Walmart stores (of course) and then scan the store receipt to the app. By providing your location, Savings Catcher can search through advertised deals in the area and compare prices on the same items you've purchased. Shoppers can claim the money they would have saved by purchasing the product elsewhere in the form of a gift card. Yes, it means you have to initially commit to a purchase at Walmart, but if you were going to hit the store on Black Friday anyway, it's a great convenience.
Amazon, for iOS and Android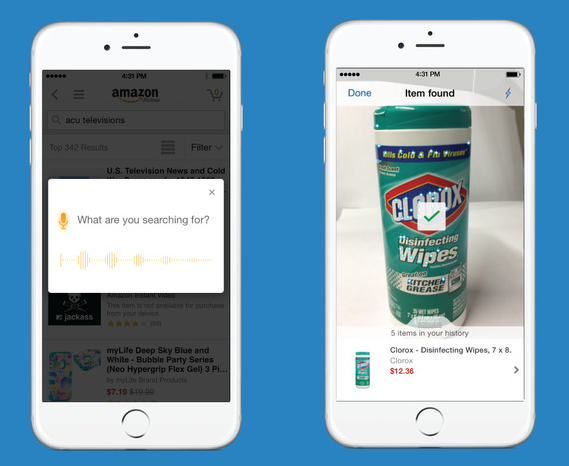 Why we don't all just stay indoors over Thanksgiving weekend and get our shopping on from the comfort of our desks Monday morning is beyond me. But if you can't resist the IRL allure of Black Friday, at the very least you should download the Amazon app so you can scan items and see if they're available on the Web's favorite marketplace for cheaper. You can use Amazon's voice search or take a picture of an item to see if it's available there. 
Photo via Powhusku/Flickr (CC BY-SA 2.0)