Tens of thousands of people know that their favorite brands, products, and sports teams on Pinterest. So top pinner Andrew Miller thinks that if a brand has any fewer followers than that, it's doing something wrong.
Why should brands listen to him? The 32-year-old copywriter has over 80,000 followers on Pinterest. That's more than Oprah, Martha Stewart, and Etsy. And he thinks that it's simple for brands to achieve a similar result by consistently pinning interesting images.  
"I think people and brands need to pin ONLY what they really love," Miller told the Daily Dot. "The moment you get self conscious, or pin to get more likes or repins, it stops becoming about inspiration."
Brands take note: Here are the top three most and least successful brands on Pinterest, according to Miller.
Brands doing it right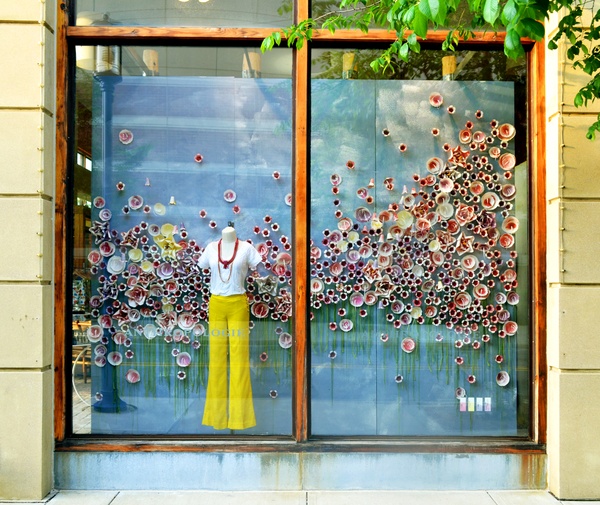 "Anthropologie's Pinterest page comes across as a very stylish and tasteful online catalog. Their photos have an artful, look book feel to them that makes them very compelling for people to repin quickly without much thought. They also use some of their boards to show off a larger slice of their brand culture, like having a showcase of storefront displays. The take away from their collection of pins is very warm and human. We know everything is for sale, but they don't come across as a desperate and pushy salesman."
2) Etsy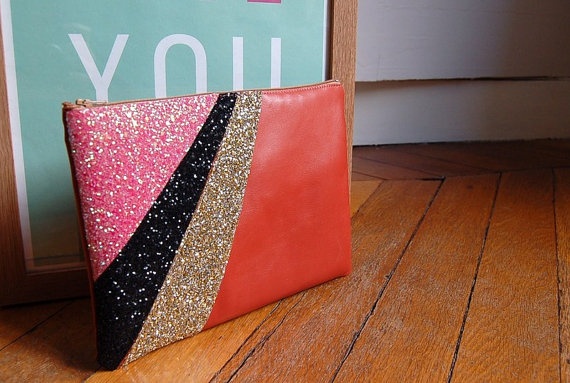 "They have over 90,000 followers because they have a very clear and transparent reason for being on Pinterest. They are creating a social marketplace. But no one loves marketing alone, so Etsy's advantage is the quirky and surprising visual nature of their items. Their Pinterest is filled with random, DIY surprises that people want to be associated with, either through merely repining or through purchasing of the actual items. It's marketing without the taste of marketing."
"Kate Spade's colors and patterns make a great way to liven up the white washed walls of the Internet. They also post mood images, like artistic photos of soda cans or strawberries frozen in ice cubes. Things that they don't sell but that inform you about their taste and make the brand more attractive. They show you a wider dimension of their brand by pinning inspiration and not just product. We all want to find inspiring stuff. No one is attracted to a grid of product photos only."
Brands that could do better
"While the Celtics are the most followed professional basketball team on Pinterest, they still only have around 2,800 followers. With the passion and mania for the Boston Celtics, that number should be much, much higher. When I look at their profile, I see a lot of product shots and only a few photos of legendary players like Larry Bird and Paul Pierce. That ratio should be reversed. Boston fans love THE PLAYERS. That's where the true passion lies.

"Of course they should include pins from the team shop, but that should only be a small percentage of what they show. Right now, more than half of the boards are of an overt promotional nature. That damages the consumer takeaway when they first see the overview of their boards. They don't see a pure window into the Boston Celtics; they see the team shop. Embrace the heritage and genuine passion people have in your sports franchise. They need to be more representative of what the Celtics mean from a crazed fan perspective."
2) Honda
"Most of Honda's boards center around what appears to be some kind of calculated 'Pinterest campaign.' A quick scan of their page shows a heavy usage of hashtags; that just don't feel like a natural use on Pinterest. More overt marketing tactics might be better served running on Twitter or Facebook. If Honda were to pin more inspiration and more from their storied history, they would quickly exceed the mere 4,000 followers they current have. Do your marketing efforts on Twitter if you must, and keep Pinterest for brand relevant inspiration."
3) Klout
"Klout uses their Pinterest as a kind of behind-the-scenes look into their brand. There is nothing wrong with doing that, but Facebook, Tumblr, or a company blog might be a better place for such a strategy. Their Pinterest page feels like more of an insider profile for employees who really understand who the people in the pictures are. If they want to radically grow beyond their current 3,300 follower count, I think they could bring more of a point of view to their boards. Help us understand online influence. Maybe pin photos of influencer and mention their Klout score in the caption. Basically they just need to find some more graphically and iconic content that makes it more appealing for people to repin."
Photo via Pinterest