Now that the dust has begun to settle on Facebook's acquisition of WhatsApp, some of us are just getting to know the messaging app. If you haven't already downloaded/become dependent on WhatsApp, here are six reasons you should consider it.
1) One free year
WhatsApp is a free app to download and to use for an entire year. After that, it's $0.99 a year, and by then you'll know if it's something you actually need.
2) Send your location
It is easy to send your location. Yes, there are native options for doing this, like dropping a pin on iOS, but it's platform agnostic and overall a simpler interface for this function.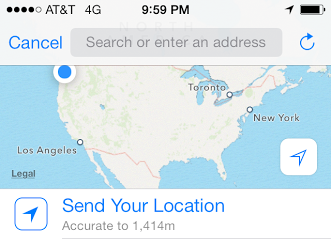 3) It's pretty
It's true: Perhaps it's just the departure from the familiarity of text UIs we're used to, but WhatsApp's chat display is easy on the eyes.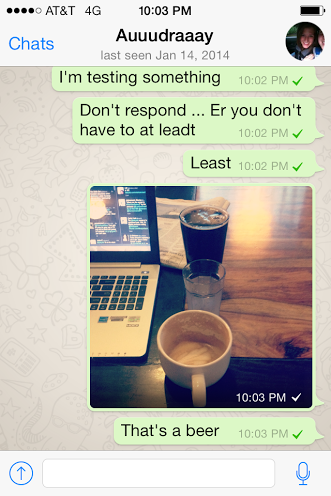 4) Customization
Your phone has wallpaper. Your desktop has wallpaper. Your walls (may) have wallpaper. Why not your WhatsApp? There are a variety of backgrounds to choose from, and go ahead and try to tell me that's not just fun. I chose the moon.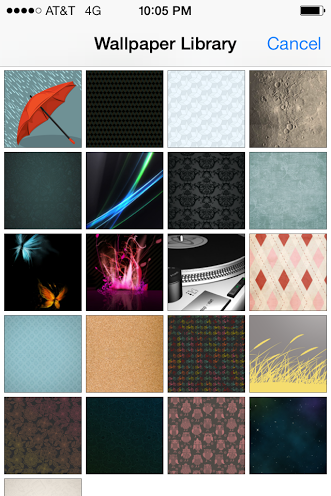 5) Bringing back the away status
Remember when you used to log on to AIM constantly, even if you were busy? And then you choose between your many diverse and trait-telling away messages? You had a witty one, an angsty one, a song lyric one, a simple one. The Facebook status update doesn't function as such, and we all just let ourselves go idle on Gchat. WhatsApp brings back the beloved away message—also known as the thing you hate to see next to your crush's name when you log in. It's a sacred piece of virtual nostalgia.
6) Group texting
This might not be the case with Android, but iMessage has plenty of faults. For pressing, you cannot escape a group text, and some unaware parties will try and have side conversations with one person in the group, and unbeknowst to them, those private chats are being looped into the whole thing. That doesn'tt happen in WhatsApp; it is very clear when you're in a group message and very clear when you're not, and it's easy to nod out when you want. WhatsApp also keeps a record of who joins, leaves, or edits a conversation.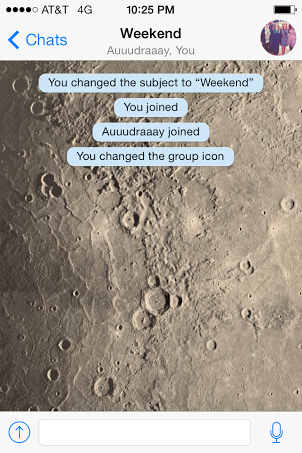 Photo by Yatuka Tutsano/Flickr (CC By 2.0) | Remix by Fernando Alfonso III