Apple unveiled a fully redesigned version of its desktop operating system, called OS X Yosemite. Along with the new visuals came a plethora of new features users have been clamoring for for years, and some new features that will make the Mac experience much better. Consider this the bullet points on your upcoming operating system.
Spotlight
Apple has drastically improved Spotlight to the point where you may actually want to use it. Now if you search for a contact in Spotlight, it will bring up any appointments you may have with them, or any documents you may be collaborating on. Spotlight can now also do conversions like feet to meters, bring up results from around the Web, give you recommendations for restaurants, and provide movie times.
Notification Center
Surprise: Notification Center just became useful. A today view is now included in Notification Center, just like in iOS 7. Information like your calendar appointments, today's weather, a calculator, and a world clock are now available. More importantly, third-party widgets can now be added. Apple showed off ESPN ScoreCenter, which puts sports scores one click away in the notifications hub.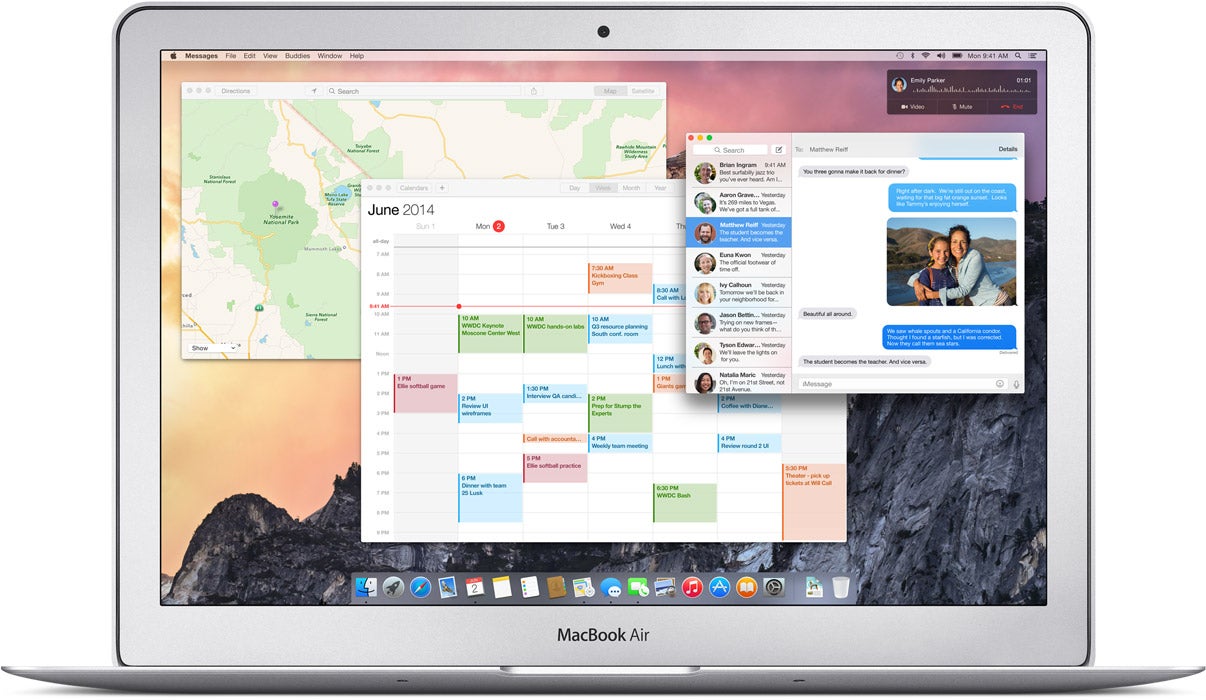 iCloud Drive
Apple has dramatically improved iCloud, bringing it closer to parity with competitors Dropbox and Google Drive. iCloud Drive (original name, right?) now allows you to look at your iCloud files on your Mac, PC, and on your iOS device. No longer are your documents only accessible through specific apps, you can now handle your files just like any other file on your computer.
MailDrop
If you've ever tried to send a large attachment and it didn't go through because the file was too big, MailDrop will solve your issues. MailDrop creates a secure link between the sender and the recipient to move files that were previously too large to be sent. Files are stored in iCloud, which will allow you to send attachments up to 5GB in size. If you use the Mail app in Mac, you will not notice any changes. If you use another mail client, a link will be provided to download the attachment.
Continuity and your iPhone
Undoubtedly the highlight of OS X Yosemite is continuity with iOS; your Mac and your iPhone will now work together better. "We want the transitions between devices to be as natural as possible," said Apple Vice President Craig Federighi.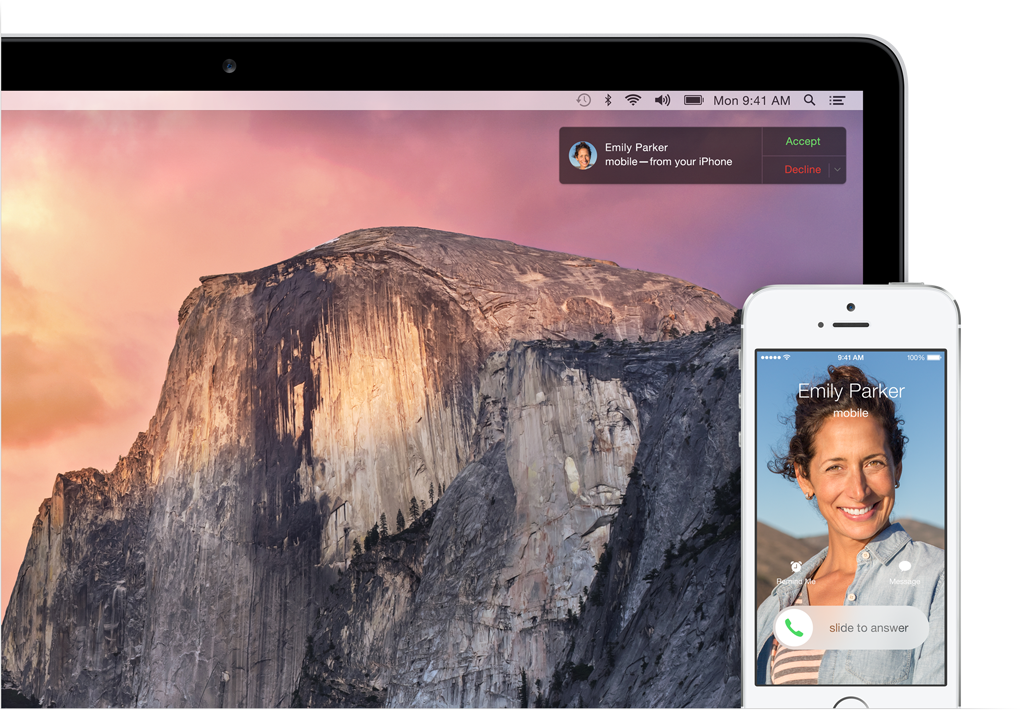 It can't be overstated how useful these new features will be. Apple has built a continuous client, which allows you to start typing an email on your Mac and pick it up on iOS. You will be able to swipe up on an icon on the lower left of your lock screen to continue working on documents and emails you started on your Mac, and vice versa.
You also can now start a hotspot using your iPhone on your Mac. OS X Yosemite can recognize your phone is nearby and activate a hotspot remotely. AirDrop between iOS and Mac works as well, allowing you to drop files between devices securely.
Apple also will allow you to receive your text messages (not just iMessages) on your Mac as well, by using "your iPhone as a relay," as Federighi put it. It doesn't end there; you will now be able to make and receive calls using your Mac, if your phone is nearby.
It seems that Apple actually listened to its users and has added just about everything people have been asking for to OS X Yosemite. The new operating system will be available in the fall for free, but if you are interested in getting OS X Yosemite early, Apple will be unveiling a beta program for users to their hands on it soon.
Images via Apple | Main photo via docentjoyce (CC BY 2.0) | remix by Jason Reed