There is finally a better solution for keeping on top of late-night notifications than by sleeping with a radiation-emitting smartphone on your pillow.
The Aumi Mini is a Wi-Fi-connected night light that alerts you of notifications by changing colors. It plugs into a standard outlet and can be programmed to trigger a number of alerts, including weather, email, social media, calendar, and smart thermostat updates.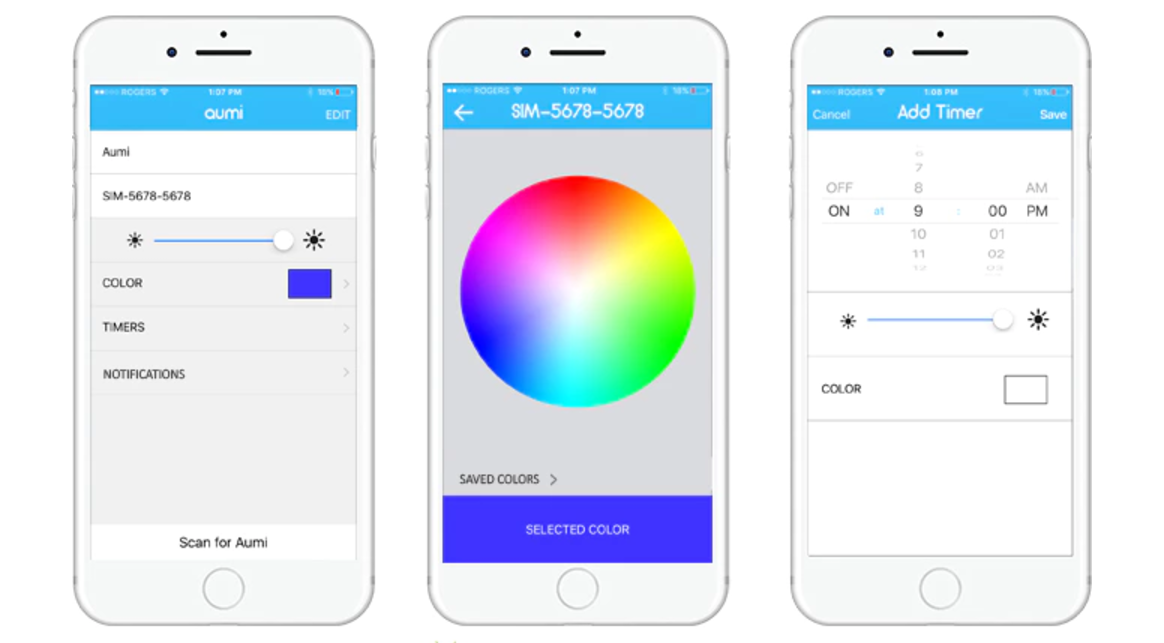 You can use the Aumi app to remotely change the device's color, brightness, and modes. A few of my favorite functions include turning the device into a motion detecting night light, having it change colors based on the temperature outside, or setting a timer to remind you when to wake up. With the app, you will also be able to pick between 16 million color options and program individual LEDs to create practically limitless color combinations.
The Aumi Mini is currently campaigning on Kickstarter. It is priced at $20 each and is expected to ship this December.
H/T the Verge