Today is Apple's iPhone 6 (etc.) announcement, and I'm going to watch it. Not only because I'm the technology editor for this site, but because I use an iPhone and the App Store, and that makes me an Apple user.
However, Apple won't let me watch it on my desktop because I don't own a Mac. There are, of course, plenty of livestreams and minute-by-minute blog accounts that will keep me up-to-date, and obviously I can obsessively watch my Twitter stream. But these come with biases, or minute delays.
In short, they're worse, for some reason or another, than the actual broadcast.
I could watch the Apple livestream proper on my iPhone, because that passes the made-in-Cupertino (er, Foxconn) seal of approval. But Apple, in a great example of Apple-ness, won't even give you access to its product announcements unless you're already one of its loyal drones.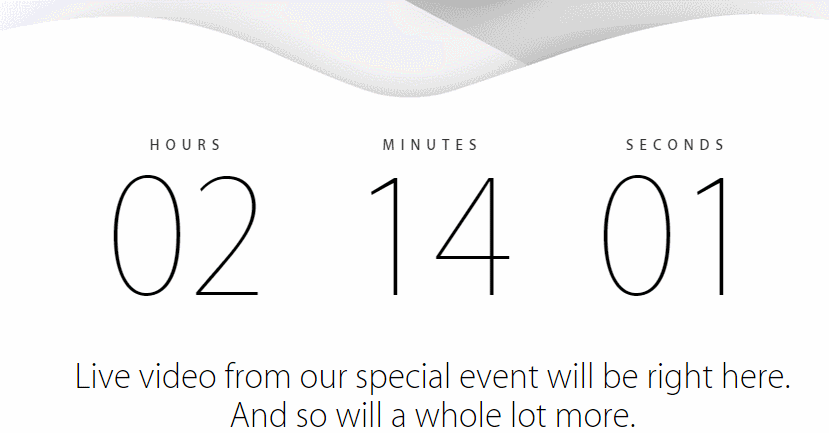 The message Apple is sending me is that I am less of a user. The money I spent on my iPhone, iPod, earbuds, apps, charger, and various other accessories makes me not as deserving of an announcement of future things I might want to buy because I haven't gone whole-hog on its lineup.
To me, this highlights everything horrible about Apple. Sure, this event will be a million times more seamless than Google I/O and its hilariously awkward keynote, and there's really no argument that Apple's products will have a bigger impact than its competitors'. But the air of exclusivity, of there being a "special club," is what makes people hate Apple—even if they use its products. I don't specifically dislike Mac OS or Macs, but this attitude (and, I mean, those prices) are absolutely part of what has kept me from looking at a Mac when I've bought new hardware.
So all this said, the event starts in less than two hours. And despite my frustrations with our Apple overlords, I'm going to watch it. But I won't be bullied into using my iPhone, nor will I settle for someone else's account—I'm using an agent switcher so Apple lets me in to its "exclusive" livestream.
These small victories have to count, because Apple already won the war.  
Photo via Nico Kaiser/Flickr (CC BY SA 2.0)