Remember the Seinfeld reunion episode on Curb Your Enthusiasm where George strikes it rich on an app that locates the nearest public restroom, then loses all his money to Bernie Madoff? While George's app might not have ultimately been successful, Airpnp, an Airbnb for toilets, may very well be.
Just in time for Mardi Gras, the app allows drunken carousers to find and use private restrooms throughout the city of New Orleans—for a fairly reasonable price. Because why shove that sorority girl in front of you in line for the Port-a-Potty on St. Charles Avenue when you can relieve your bladder in a private bathroom in peace?
According to the website for Airpnp, you can either use the GPS to find an available private bathroom on the Mardi Gras parade route, or you can become an "entrepeeneur" and add your own porcelain palace to the map. You can then rate the bathrooms based on cleanliness and accessibility. The privilege to pee costs up to $5, so make sure you don't blow all your cash on boudin beforehand.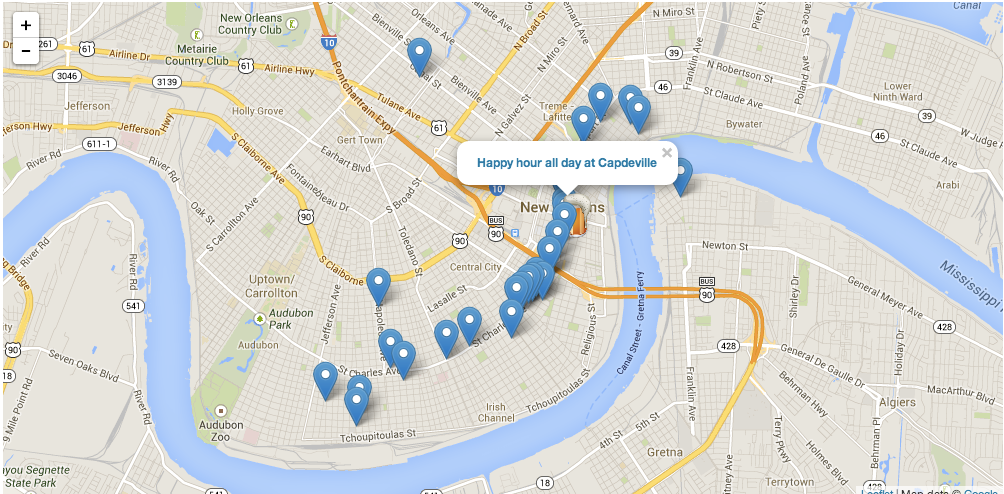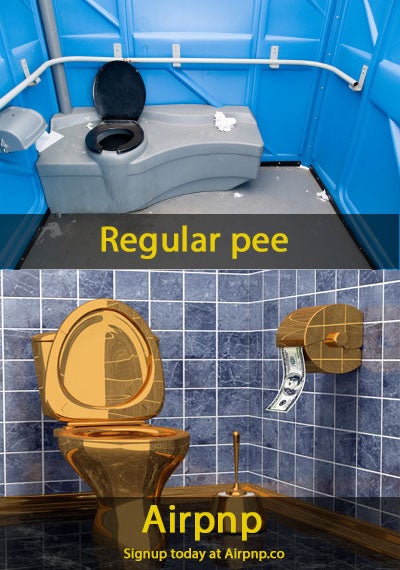 Photos via Airpnp.com
Although Airpnp founder Max Gaudin insisted the app started out as a joke, it actually fills a legitimate need during the Mardi Gras celebrations by cutting down on public urination arrests. Those who are arrested for making water on the street are often subject to steep fines or, worse, thrown into the Orleans Parish prison overnight.
"What we're doing is we're taking all those people off the streets and into bathrooms where they should be," Gaudin told Time. "So this is a win-win situation for everyone." 
H/T The Next Web | Photo by dirtyboxface/Flickr (CC BY-SA 2.0)