The White House has released its annual photoset of pictures from the previous year on Flickr.
Official White House photographer Pete Souza and his staff can produce up to 20,000 photos every month, so to select 83 photos is really making brandy out of wine. 
Just as that choice is subjective, however much it may have been based on objective criteria, our selection of the 10 greatest photos of the year is subjective as well, based on what moved us, emotionally and aesthetically.
Looking back, it seems one of the important ideas informing our choices is that, as enduring as the White House is, and as transpersonal as the office of the presidency is, the president himself, as an individual, inflects the quality of both. 
Which 10 would you select?
10) Obama, Arianna, and Abe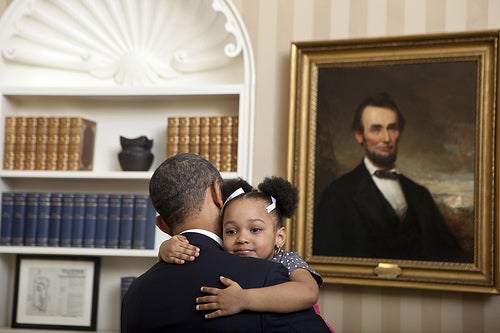 9) Entering the White House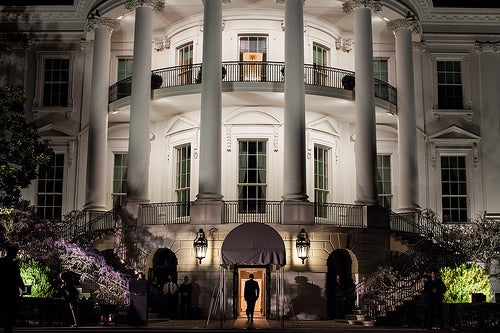 8) On Rosa Parks's bus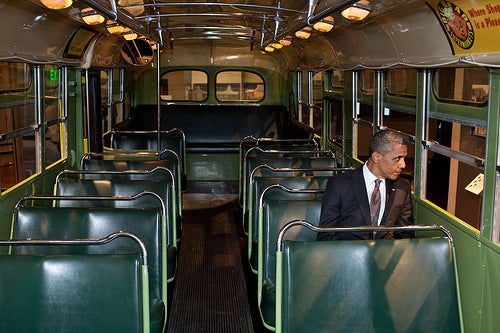 7) Hearing about Sandy Hook 
6) Official reception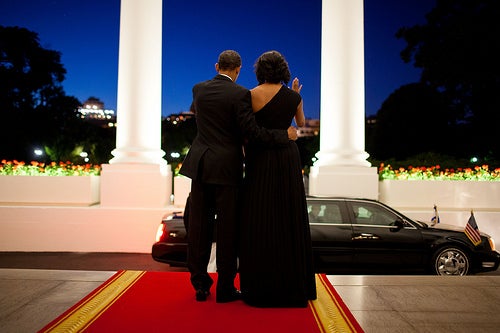 5) Flying back to Bagram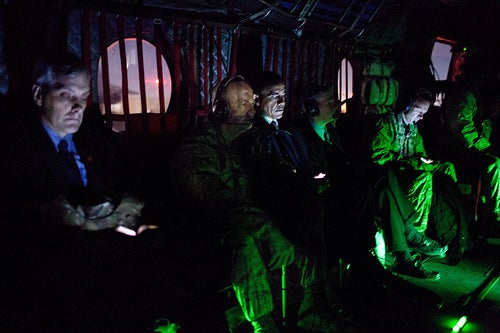 4) In the Oval Office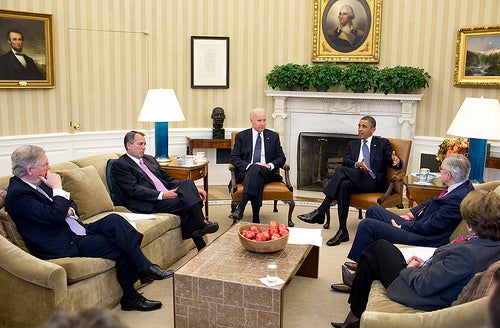 3) In the situation room, pre-Sandy: 
2) Slow-jamming the news with Jimmy Fallon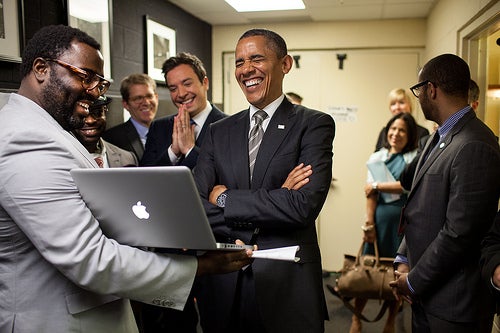 1) Obama embraces Gabrielle Giffords