If you're Googling "YouTube Keith Sweat," there's one thing—and one thing only—on your mind, and it's not reading a lengthy overview of the '90s R&B heartthrob.
We're all adults here. You're looking for the right slow jams to set the mood, the sort of music that not only implies lit candles and curtains pulled but also seems to suggest you're going to stick around and cook some breakfast in the morning, too. And we can help. Here are the Sweat songs you need to load up in your YouTube queue when that moment comes, and a Spotify playlist when you're on the go.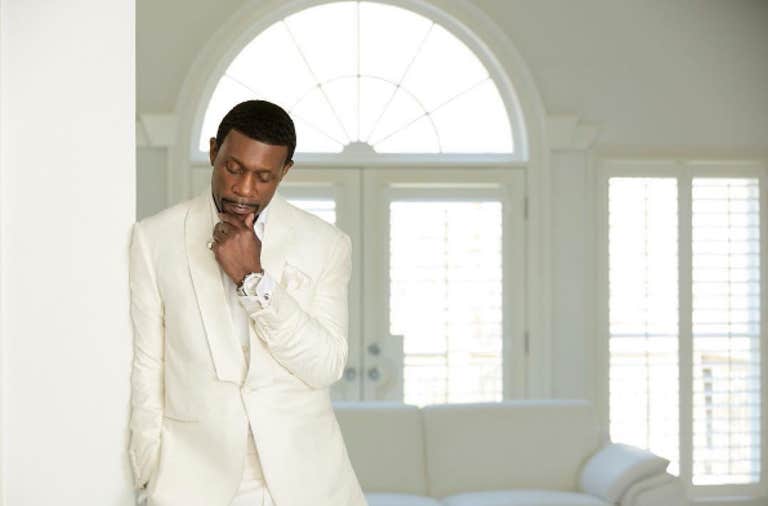 I know it's tempting to lead with "Nobody," Sweat's definitive honey-dripper, but what's the hurry? Start with "How Deep Is Your Love," a creeping, funky ballad that's almost painfully slow. The song hit No. 2 on the R&B charts and helped push 3 million copies of Sweat's 1987 debut of the same name, but it's been all but forgotten in contemporary circles. It's from another era entirely than Sweat's '90s hits, falling closer to Prince's pained R&B, and it's sure to perk curiosity.
Depending on where you're at with your evening, it's an easy transition to "I Want Her," the track credited with spurring the new jack swing era in R&B (think Boyz II Men's "Motownphilly").
But you'll want to quickly find your way to "Twisted," a song that makes your intentions known without coming on too strong.
https://www.youtube.com/watch?v=j_zi5qu44gg
Then, boom: Hit 'em with "Nobody."
https://www.youtube.com/watch?v=8D4laEXpBDw
There's no going back after "Nobody." You can only try to slow things down further. Enter "I'll Give All My Love to You."
That segues nicely into "Tonight" from Sweat's most recent album, 2016's Dress to Impress. 
And the best thing Sweat has released in a long while, "Good Love."
If you need a ready-made YouTube mix of '90s slow jams, you'd be hard-pressed to top the one below. It starts with Sweat's "Nobody" and "Twisted," but it delivers all of the expected hits of the era: Usher's "Nice & Slow," R. Kelly's "Bump N' Grind," and Ginuwine's "Pony." We're going to assume you've already made your way through those first two Sweat videos, so we're picking the playlist up with Jodeci's "Freek'N You."
Ever wonder what Keith Sweat songs Keith Sweat puts on when he's feeling the moment?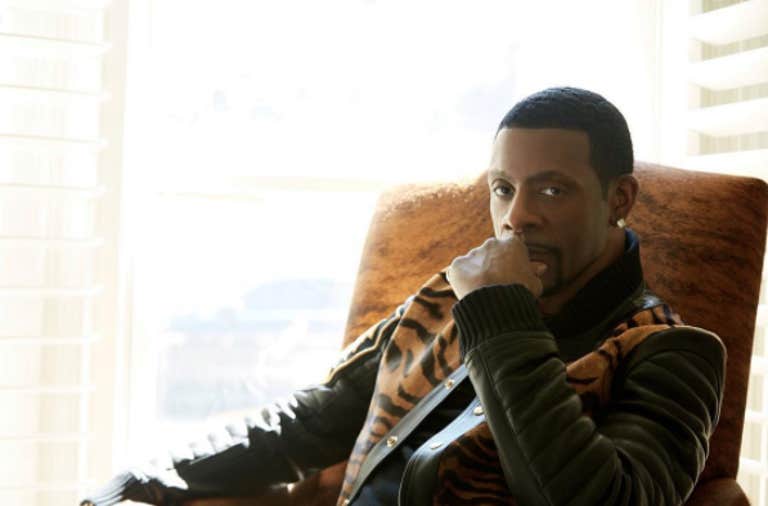 We can't guarantee he actually puts on his own babymaking music, but he did curate an official playlist for Spotify that opens with all of the hits you need to hear but also delves into some deep cuts from his catalog. It gets a little bogged down in the middle, when it winds through the majority of his 2015 album, Harlem Romance: The Love Collection, but the vibe is still right.
The playlist lasts for over two hours. That should be more than enough to fill your needs, but if not, well, that's why they made the "repeat" button.