It's a well-known but little-discussed phenomenon that rappers have a habit of relying on stereotypical Asian tropes for the sake of a rhyme. This time, Pittsburgh-based rapper Wiz Khalifa is being accused of racism after using an offensive stereotype to execute a metaphor in his music.
Last week, Khalifa released his seventh studio album Rolling Papers 2. The track "Hot Now" sparked controversy over lyrics in the song based on a physical stereotype of Koreans, according to Complex.
"I'm a different type of being/Drive the type of whip your bitches like to be in/Smoke got my eyes lookin' Korean," Khalifa raps in the song's opening verse.
In the past, Khalifa has toyed with similar problematic motifs about Asians in his music. In his 2010 track "Real Estate," he claims that his "eyes Chinese" from weed smoke. In Juicy J's "Smoke A N***a," which Khalifa is featured on, he raps he's "Lookin' like I'm Chinese cause my eyes are barely open." On his featured verse in Ace Hood's "Bugatti (Remix)" he says, "Money conversation, get so high, I be scrapin'/Got my eyes like a Asian."
Khalifa isn't alone in using unoriginal, ignorant stereotypes of Asians in his music. Other rappers including Kanye West, Childish Gambino, and Nicki Minaj—who in particular has played on shallow references to Asian culture throughout her career—have all done it.
But Khalifa's line in "Hot Now" isn't sitting well with some listeners. Users flooded the song's comments on YouTube and took to Twitter to air their frustrations with the continued use of Asian stereotypes in rap music.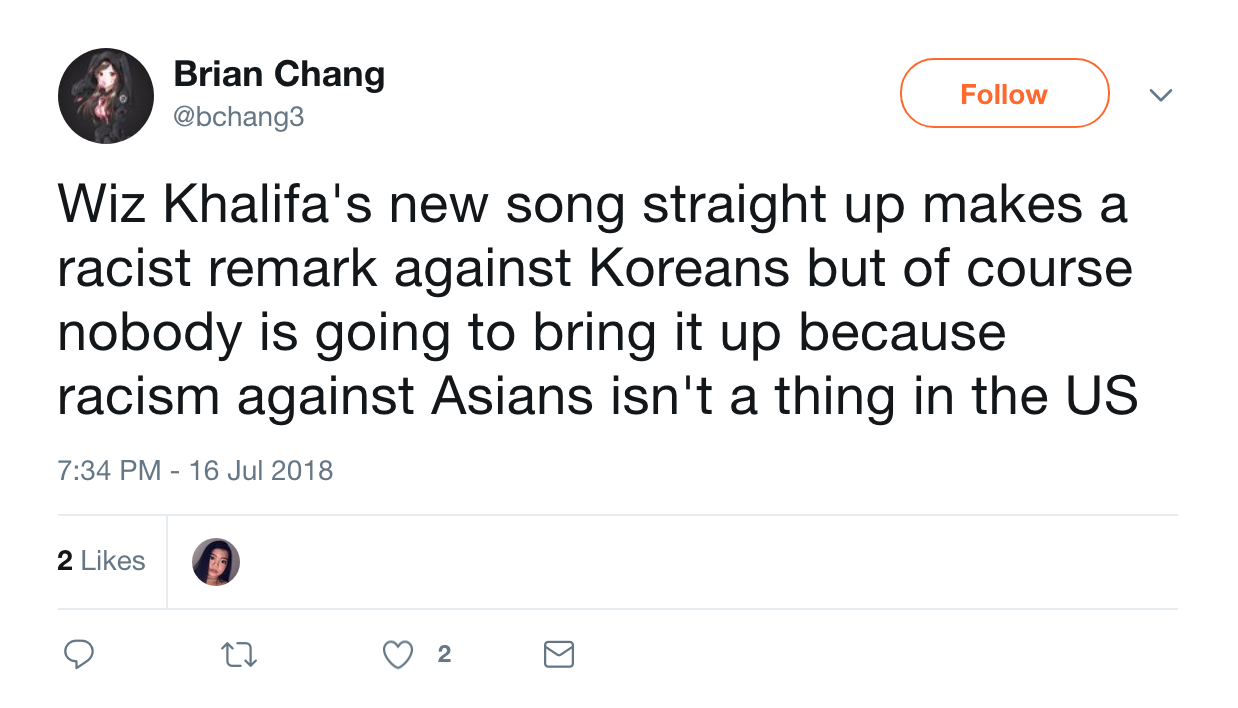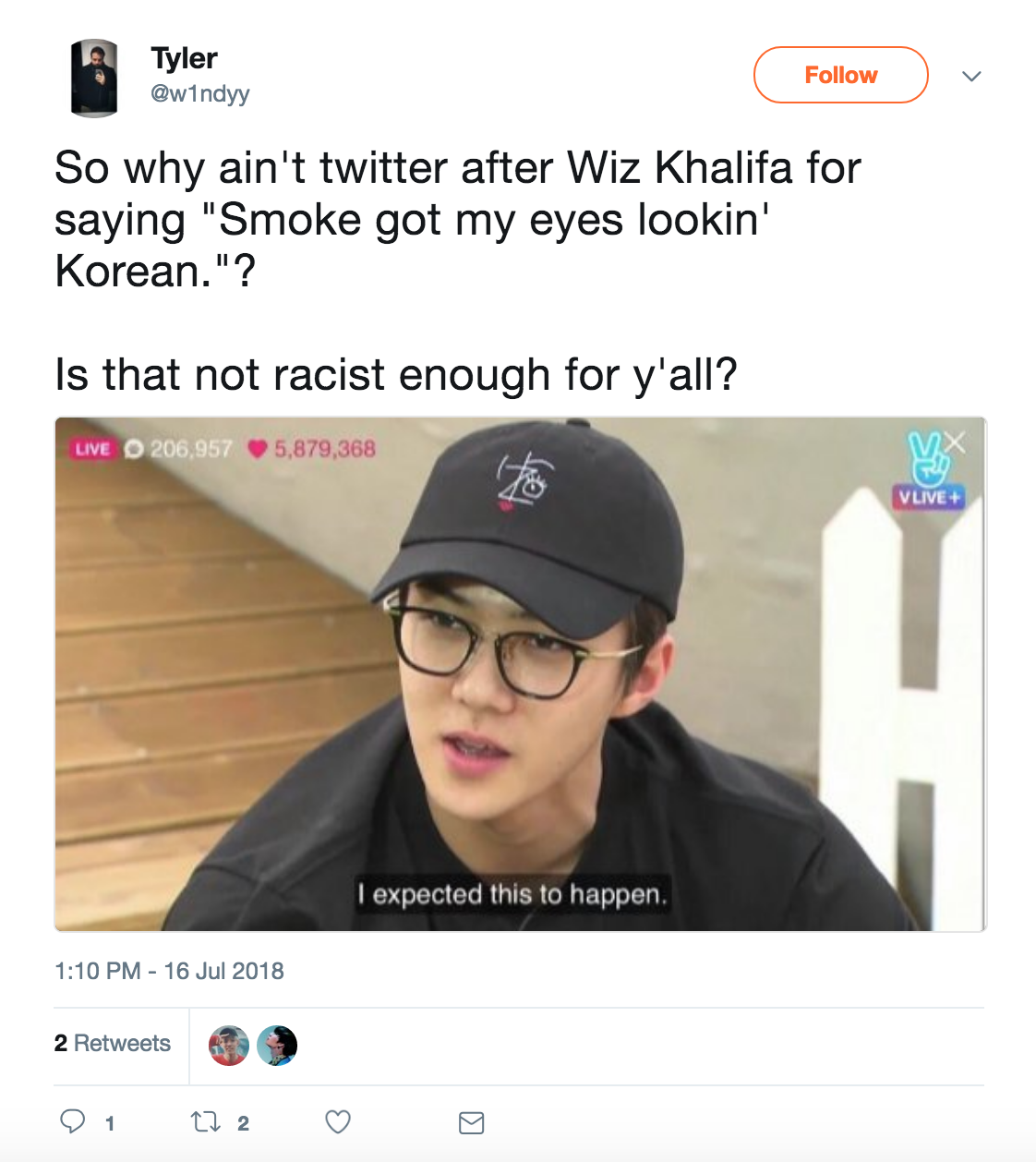 According to the Korea Times, Khalifa has become a recognized name for Korean hip-hop fans since the popularity of his single "See You Again," which appeared on the soundtrack of Furious 7 in 2015, in addition to his 2017 performances in Seoul.
Khalifa dodged the accusations of racism—and refused to apologize for the lyrics—in a Tuesday appearance on New York radio show "The Breakfast Club."
"I also say that I smoke like a Jamaican and that I live like a white man, so chill out. I'm not a racist. I love all races," he told Charlamagne tha God. "I have Korean friends that are not offended, so I don't know those people that are saying that."
H/T Complex