What have mid-'90s pop-rock dad heroes Weezer been up to? Practicing for an Ultimate tournament, it looks like.
The band played in St. Augustine, Fla., Friday night. During the song "Beverly Hills," someone threw a frisbee at drummer Patrick Wilson. (In the photo above, Wilson is the guy who looks like he's about to catch a frisbee.)
He caught it mid-song—and kept playing, not missing a single beat.
Frontman Rivers Cuomo was impressed:
One more reason @patrick_wilson is my favorite drummer in the world:) @lhammond94 He caught the frisbee!!! #weezer https://t.co/e3s69bAzQS

— Rivers Cuomo (@RiversCuomo) June 7, 2014
A concert-goer caught it on Instagram:
Update: A fellow named Dean Befort claims to be the guy who threw the frisbee at Wilson.
Befort sent me video of the concert that shows exactly how the toss went down. In the clip, around the 0:35 mark, someone in the crowd catches the disc. Then, wondering where to throw it next, he waves it at the band. Bassist Scott Shriner nods at the drummer, and the dude in the crowd tosses it right into his hand.
Befort says people are saying it was a "jerk move" to throw the frisbee at Patrick Wilson, but he wants to set the record straight: It was the band's idea.
Scott Shriner reached out in an Instagram comment: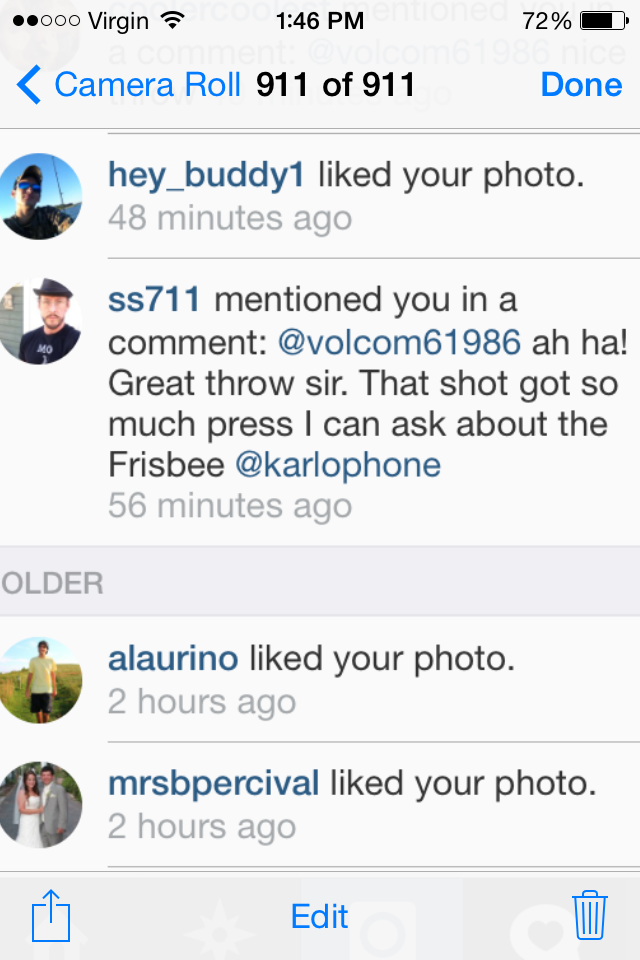 And Patrick Wilson responded on Twitter, after a little prodding: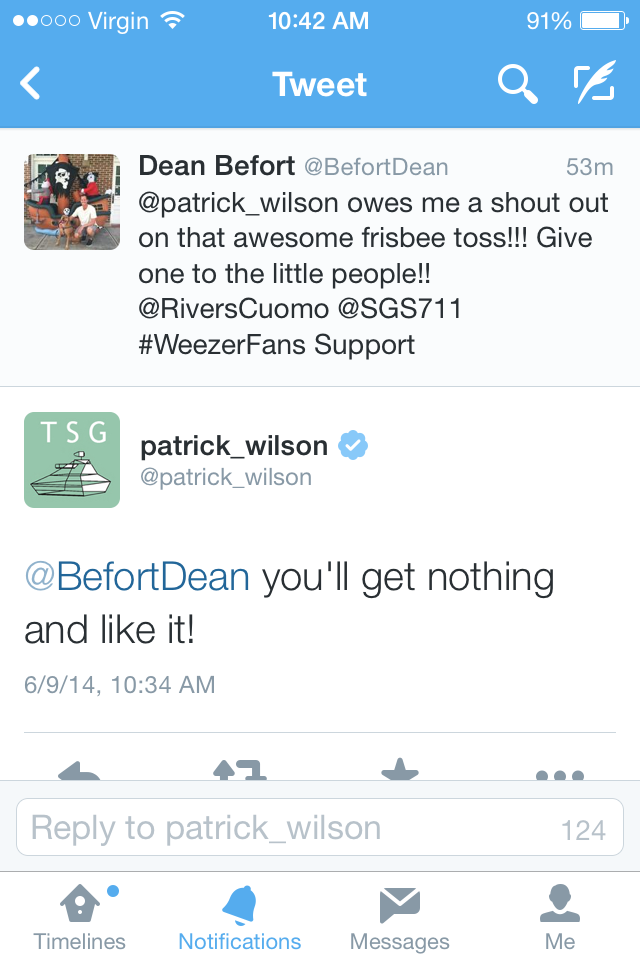 Whew! Glad we got to the bottom of that.
H/T @RiversCuomo | Photo via parnes/Flickr (CC BY 2.0)