If you're on Vine, then you've probably seen Nick Santonastasso's hilarious zombie pranks. The New Jersey trickster who was born with no legs and only one arm has caught the attention of the hit zombie drama Walking Dead. 
Santonastasso, who refers to his right arm as his "potato," delights in surprising nsuspecting strangers by pretending to be a member of the undead hordes. Here's Santonastasso pranking an unsuspecting grocery shopper:
After several of his zombie pranks, Walking Dead producers decided Santonastasso needed to prank one of their own.
"Tune in tomorrow for my biggest zombie prank yet," he told his 50,000 vine followers. 
Santonastasso, who's a huge fan of the show, spent a day working with Walking Dead costumers and makeup artists to perfect the perfect prank. Makeup and effects artist Greg Nicotero supervised his transformation to full-on brain-eater, while star Andrew Lincoln dropped in to provide moral support and tell Santonastasso that his target for the day was none other than star Norman Reedus.
After setting Reedus up by making him think he was doing an interview—attack!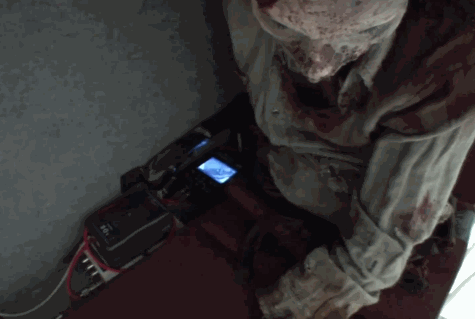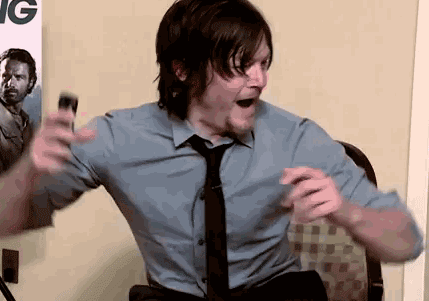 GIFs by Aja Romano
Reedus said the prank was "awesome" but added, "You jerk!" in good humor to Santonastasso, with whose work he was already familiar.
As for Santonastasso, his friends were so impressed with his work they started a petition for him to appear on the show itself. He even received fanart of the event: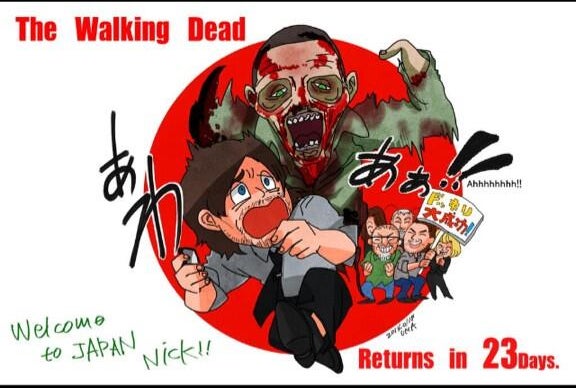 Illustration via nicksanto534/Twitter
Watch the whole stunt in its grisly glory:
Screengrab via YouTube