The U.K.'s Serious Organised Crime Agency (SOCA) today shut down the popular R&B and hip hop blog RnBXclusive.com for alleged fraud.
The blog posted news, commentary, and links to music. The U.K. law enforcement agency has since set up an ominous message as the website's homepage.
"SOCA has taken control of this domain name," the message reads. "The individuals behind this website have been arrested for fraud."
The message then states that visitors to the website who have downloaded music could face a maximum prison penalty of 10 years and an unlimited fine.
The new homepage even shows any visitor's IP address, operating system, and Internet browser.
"SOCA has the ability to monitor and investigate you, and can inform your Internet Service Provider of these infringements," the message continues.
The domain seizure follows the recent shutdown of Megaupload, one of the largest file sharing sites. The seizure also comes amidst a flurry of national and international proposed anti-piracy measures such as the Anti-Counterfeiting Trade Agreement (ACTA) and the Stop Online Piracy Act (SOPA).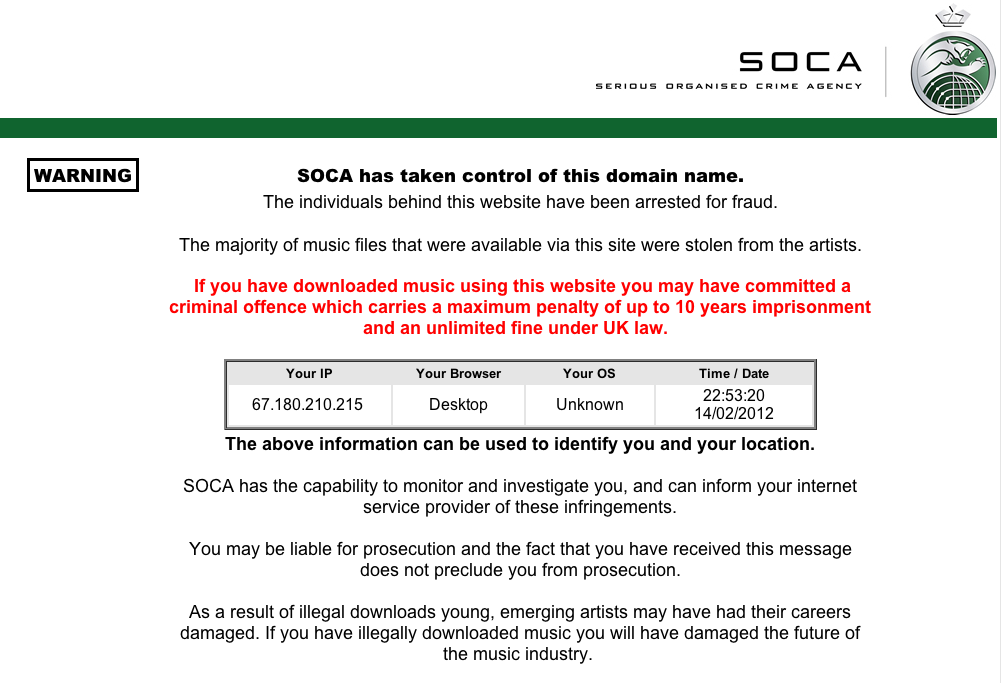 Photo by Tony Webster