One thing stands out as a surprise amid Twitter's top trends of 2012. Think Like A Man topped more illustrious company like The Dark Knight Rises in movie trends of the year.
It's not exactly an obscure film: it's raked in over $96 million dollars to date and was No. 1 at the U.S. box office its opening weekend.The movie was directed by the guy who did Barbershop and was based on a best-selling book. It even has the guy from Entourage in it. (Not that one.)
But for it to take the top spot in Twitter's trends seems odd when films like The Hunger Games, The Avengers, and Skyfall had a far wider cultural impact.
There seems to be a simple explanation. "Think like a man" is a somewhat generic phrase that tweeters often use in a variety of contexts. It's not always easy to capture the context in which a phrase is used when carrying out analysis on a broad range of data.
Put it this way: How many times have you seen others tweet phrases like "OMG!" or "I just can't" by themselves? Sure, you might know the context for those tweets, but machines may not.
It may very well be the case that the film was legitimately the most tweeted about this year, though it seems somewhat unlikely. Here are some of the tweets that mention Twitter's top movie of 2012—except for the fact they don't.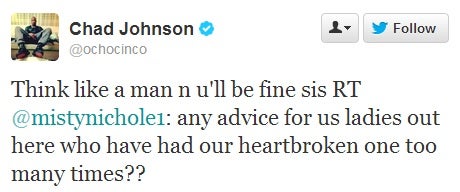 Here's one that does actually reference it.

And here's a trailer for movie that apparently everyone was talking about on Twitter this year. (Warning: contains Chris Brown.)
Photo via ClevverMovies/YouTube