Two decades later, we're still wondering who killed Laura Palmer. 
On July 29, Twin Peaks fans might receive an answer, in the form of a Blu-ray box set called Twin Peaks: The Entire Mystery and the Missing Pieces, which will feature 90 minutes of deleted and alternate scenes from the show's 1992 prequel, Twin Peaks: Fire Walk With Me, plus the two-season set. In a statement about the release, director David Lynch claimed, "During the last days in the life of Laura Palmer many things happened, which have never been seen before."
To the theory machine!
Twin Peaks continues to ride its cult momentum two decades after it first aired. Earlier this year, fans found solace in True Detective, another surreal show about haunted detectives trying to solve murders in a small town. A Twitter account, @EnterThe Lodge, was created in April to tell the fictional story of season three, though it's unclear whether it was a promotional tie-in for this new box set or a fan community attempting to will season three into reality. Back in January, a somewhat dubious casting call was posted for a female actress to play a waitress in a Twin Peaks promo, and rumors began circulating about whether the series was being revived. 
Yesterday, a preview clip for the box set was released on YouTube, featuring clips of David Bowie screaming and Kyle MacLachlan being handsome.
A mysterious new Twin Peaks Tumblr also has updates, and teaser images from the new collection.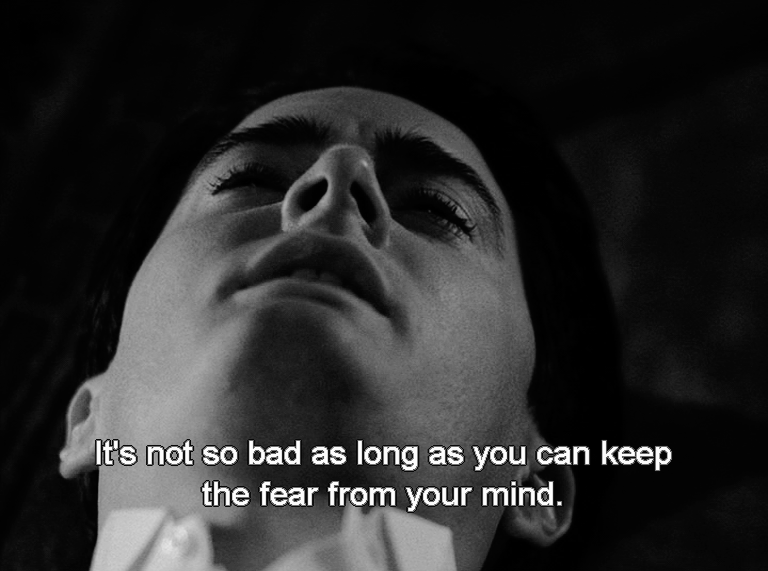 The show was set in 1989, so of course there's been speculation that this new material ties into the final episode of Twin Peaks, in which Laura Palmer tells Agent Dale Cooper, "I'll see you again in 25 years." Did Lynch really save deleted material to make good on Palmer's word? Anything's possible in the Twin Peaks universe. 
Screengrab via CBS Home Entertainment/YouTube