Rappers often posture themselves as kings, gods, or reincarnated deities, and their aesthetic mirrors those assertions. But what if there was a deeper parallel? Say, between rappers' aesthetics and pre-16th-century art?
That's what the Tumblr B4XVI is exploring. It's the project of Cecilia Azcarate Isturiz, in collaboration with Ferdinando Verderi, and attempts to highlight "an invisible conversation between hip-hop and art before the 16th century." Isturiz, a freelance art director, spent a lot of time at the Metropolitan Museum of Art, as well as on their website, where you can zoom in on images.
"I went to the Metropolitan Museum in New York where I live," she explains. "And I started seeing the unexpected. It all started with these guys and the hat on the floor. And then I started remembering all the Flemish, and the ancient civilizations in Italy, and then the furs, the chains, the gold, etc. Art that I loved so much back when I lived in Europe because I always thought they represent power. And that's when I started making connections.
"Then I got interested in the iconography of power. Is there a timeless representation of swag? When I shared the idea with Ferdinando Verderi, he had just visited the Museum of Anthropology in Mexico, and we noticed that pre-Columbian art gives a whole new layer to this. It meant this idea was older than the old word."
To illustrate that yes, swag might be timeless, they posted images of contemporary rappers next to works of art, like this Mesoamerican artifact and a photo of Young Thug: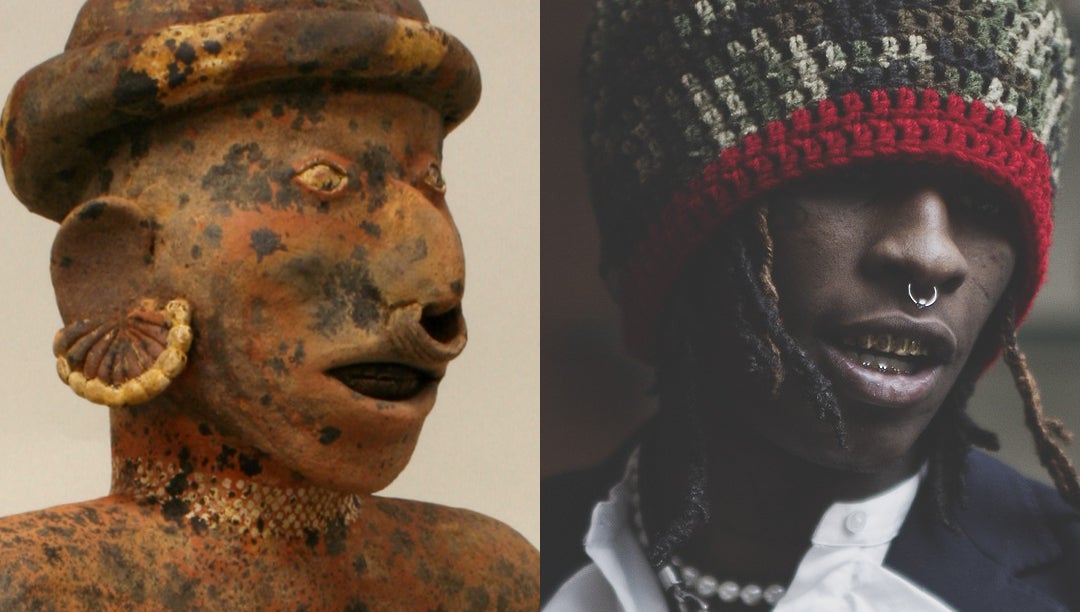 And this portion of Flemish painter Quentin Massys' 1520 painting, Ecce Homo, paralleled with 2 Chainz: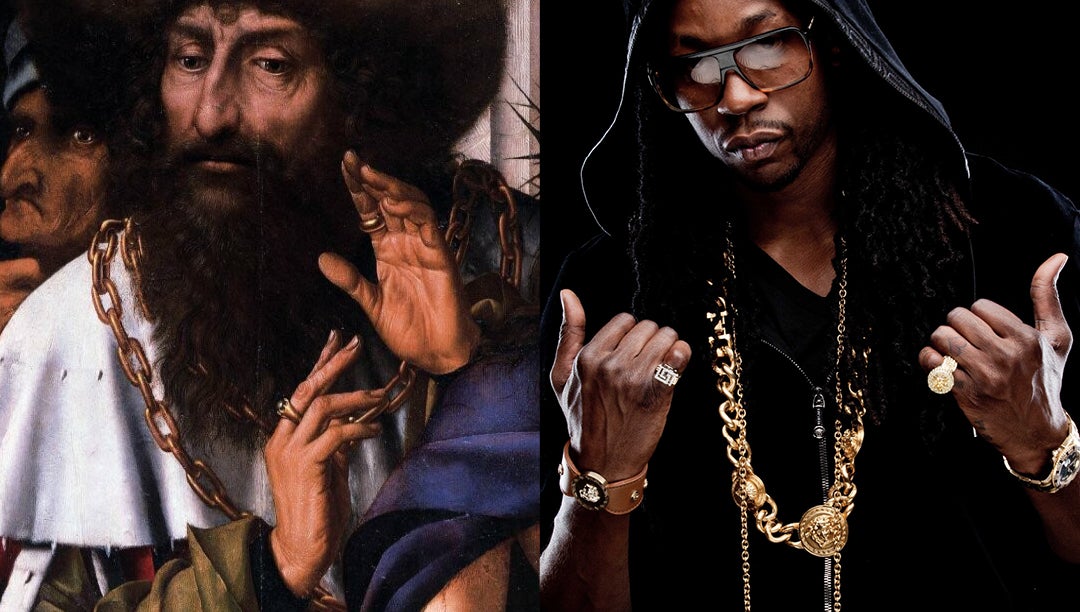 This detail of The Martyrdom of Saint Lawrence, 1465, and ASAP Ferg: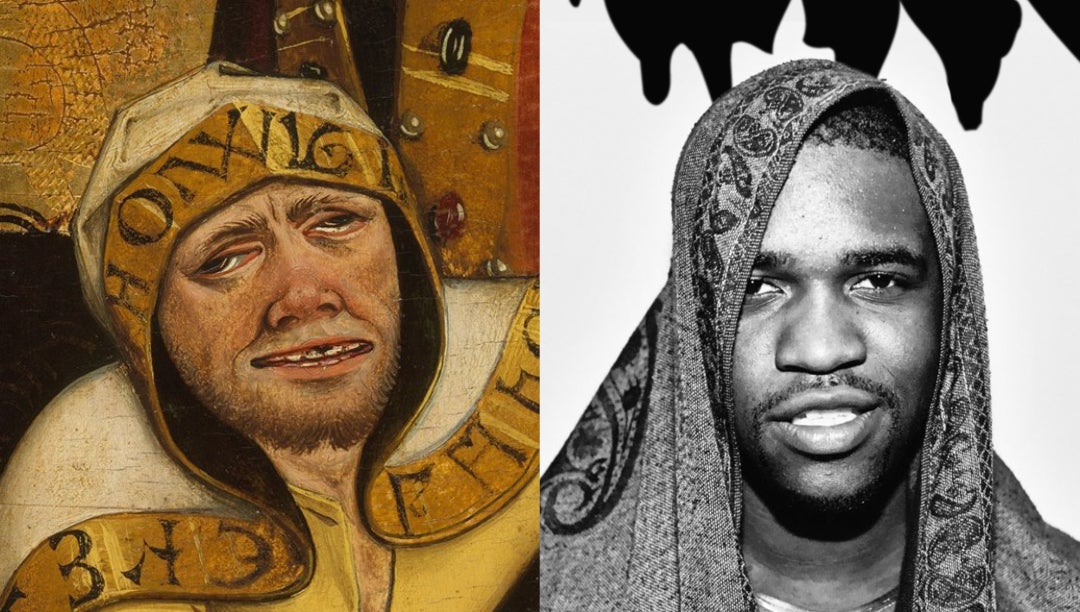 She says the goal is to imagine hip-hop and art as rooted in the same history, and hopes that B4XVI might be a "retroactive style guide."
"We hope that this will inspire looking at the past with new eyes," she adds, "so that hip-hop can become a door through which people can discover art, and so that art institutions can consider hip-hop's place in the history of art."
Image via B4XVI/Tumblr