Celebrity glossy Closer published more than a dozen photos of Kate Middleton sunbathing topless in southern France on Friday, causing outrage and condemnation. The royal family called the pictures "grotesque" and is threatening legal action against the magazine.
Some Twitter users are showing their support for Middleton by tweeting topless photos of the Duchess of Cambridge—literally topless.
Gerry Stergiopoulos, a former Big Brother (U.K.) contestant, tweeted a cropped picture of Middleton's body. "Here are the Top less photos of Kate Middleton," he joked.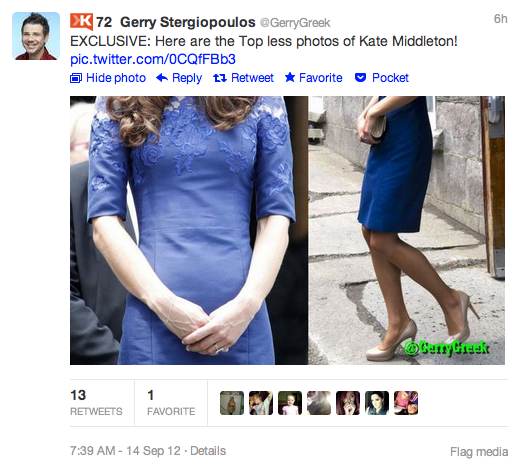 Other tweets followed that example, like this one from @GT_Tweets, who extremely cropped the top of Middleton as she walked with the Prince.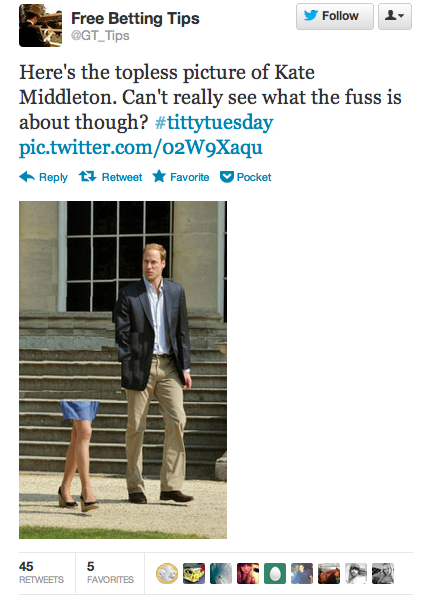 Twitter user @Endmostross tweeted a picture of both a headless Prince William and Middleton at their wedding, as did Giddy George Osborne, whose picture focused on her legs.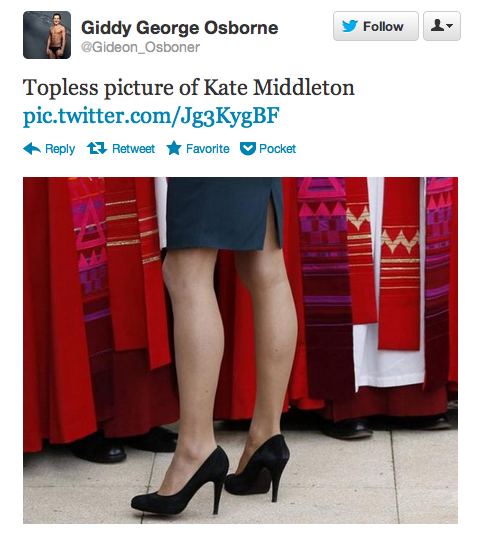 Out of all the photos that the royals have been embroiled with recently, these might be the tamest ones yet.
Photo via Gerry Greek/Twitter