Two things happen when the New England Patriots lose football games: quarterback Tom Brady eventually falls dejected onto the ground and stares longingly, and the Internet goes hog-wild in celebration. 
Yes, there may be no athlete the Internet loves to revile so much as the golden boy Tom Brady—he of fame and wealth and prodigy and slender Brazilian wives. It seems to happen every time the QB goes down. Remember last year's discovery of Bradying? That was awesome. 
The Patriots took the loss last night in a wild AFC Championship game that went the way of the Baltimore Ravens. Tom Brady threw two interceptions and got caught by cameras sitting like a lost boy on the turf at least once. The Internet rejoiced—it always does. Here's a roundup of the hivemind's best and brightest.
One of the biggest sources of Brady hate came in response to this sketchy slide. Watch him lift his right foot in an apparent effort to spike Ravens safety Ed Reed in the leg.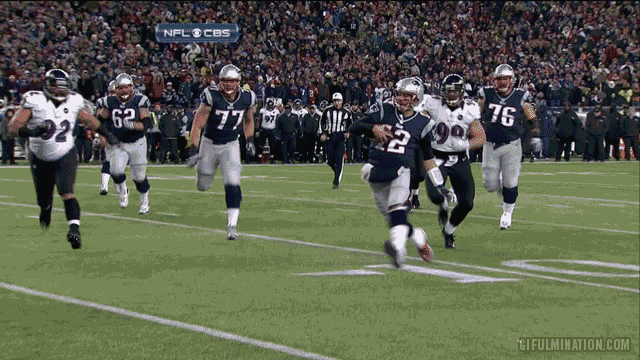 He didn't get flagged, but it was universally shady. Everybody knew it, especially those on the Internet.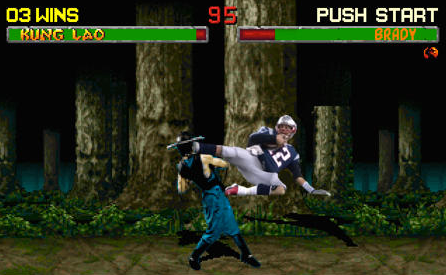 Photo via Big Stomping Ground/Tumblr
Even YouTube comedian Philip DeFranco got in on the action.
Shortly thereafter, there was that play where Brady tried to avoid Ravens linebacker Ray Lewis by running into a referee. 
Which the Internet obviously appreciated.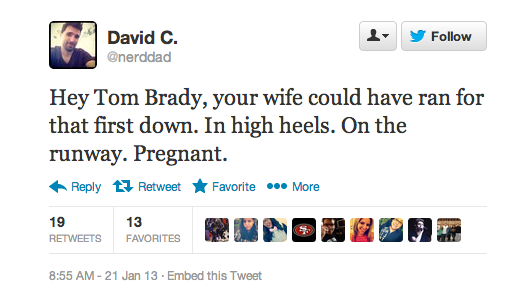 Things only got worse after one of Brady's passes got picked off by Ravens linebacker Dannell Ellerbe.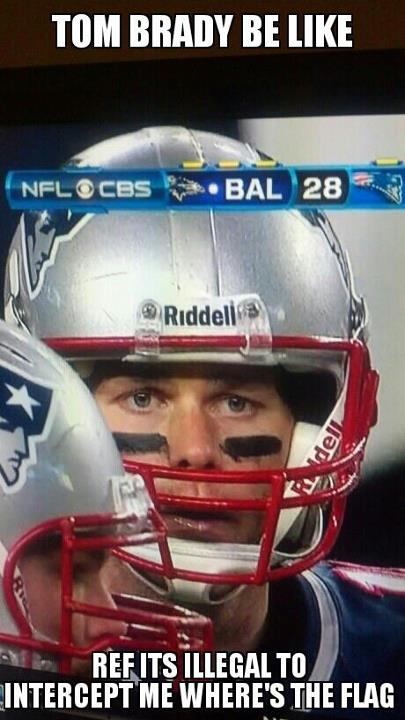 Photo via Tosdo/Tumblr
It was just a few minutes later that the Internet got its first glimpse of Brady descending into his classic losing pose. It happened after the Patriots failed to convert on a costly fourth down, one that gave the Ravens the ball with a 15-point lead and less than eight minutes to play.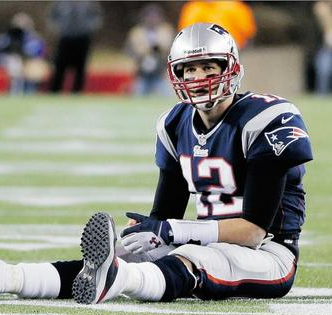 Everybody jumped in.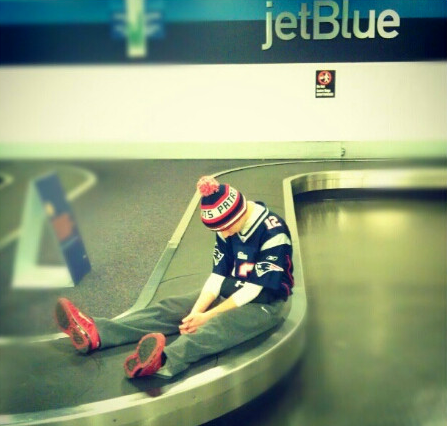 Photo via Sparksandhoney/Tumblr
Even Barack Obama had a laugh.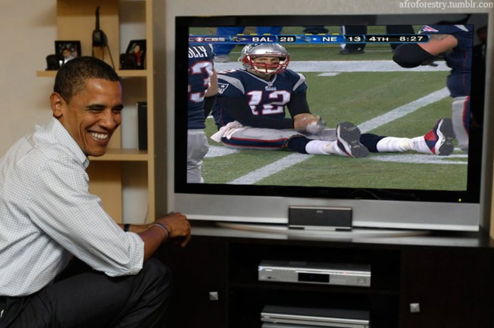 Photo via Afroforestry/Tumblr
To be honest, it's worth it to watch the whole thing transpire on a loop.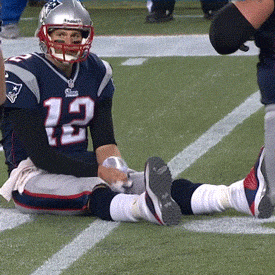 Brady threw another interception just a few minutes later, effectively nailing the coffin that is the Patriots' season in 2012. When it was all said and done, all the man could do was take a seat next to his two best friends.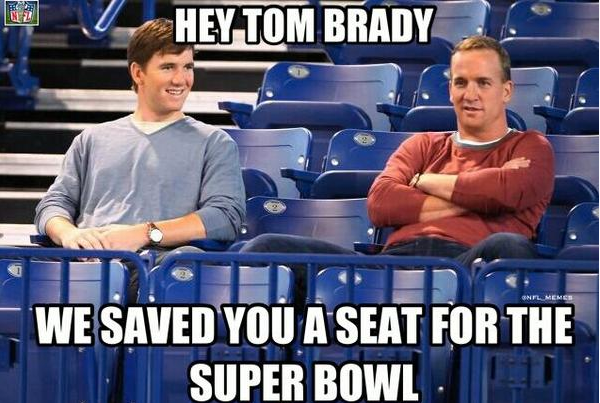 It's a long offseason, Tom Brady, but there's always next year. Just be forewarned: Even then, the Internet will be sure to watch your every step.

Photo via NFLNewsandTalk/Tumblr