Steak fries. Bacon. Penne pasta. A box of fruit loops. One slice of pizza. Four Nilla Wafers. A boxed chocolate frog. The chocolate frog itself. String cheese. The left side of an Alaskan king crab. A single slice of American cheese.
These are just a few of the foods that Tiger, an Staffordshire terrier-bulldog mix and early favorite for Man's Best Friend 2012, has balanced on her head for owner Andrew J. Small. The Florida resident has spent the past month documenting his dog's extreme obedience on the Tumblr Food on My Dog.
About twice a day, Small will post a picture of Tiger sitting on the floor of his kitchen with a banana, handful of steak fries, or anything else Small can find in his refrigerator (SPAM!) balanced along her nose and forehead. Sometimes she looks at the camera, sometimes she looks away, but her facial expression always falls somewhere between extreme excitement and sincere bewilderment, as evidenced by this photo of Tiger balancing a pint of maple syrup.
No matter the look on Tiger's face, Small is adamant about Food on My Dog being a team effort, one that they both intend to keep active.
"Tiger enjoys doing it," Small wrote in response to a question asked last week about the dog's enthusiasm. "Mainly because she knows she gets a snack. If she were to get upset I would not do it."
Here are the Daily Dot's five favorite feats from Food On My Dog to date.
Not just a banana, this banana is peeled.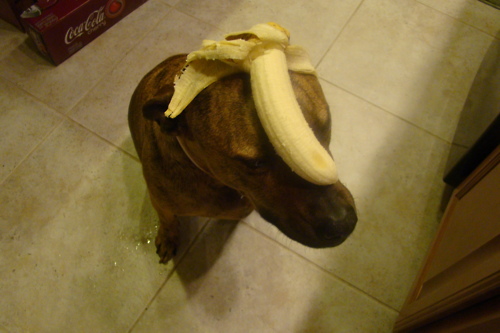 Cinnabons make Tiger look like she's in Devo.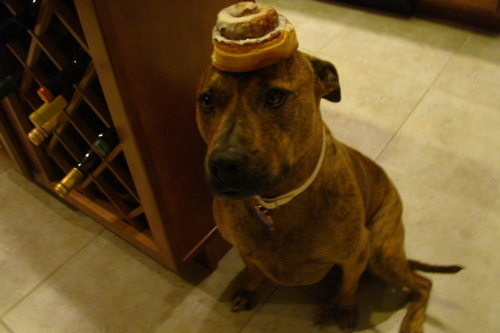 A chocolate frog still in the box, giving Tiger a rather regal look.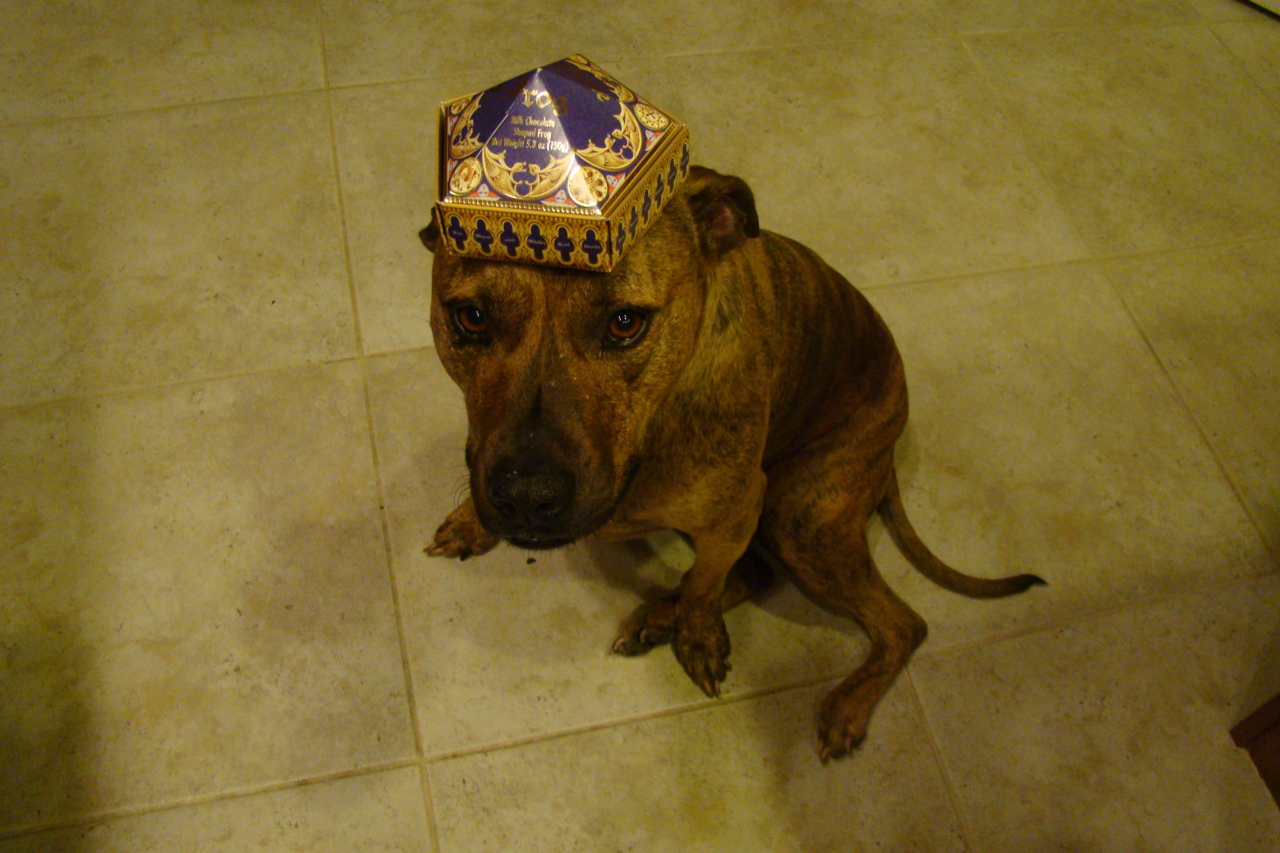 Slice of pizza that makes it look like Tiger's wearing a hoodie and trying to look tough.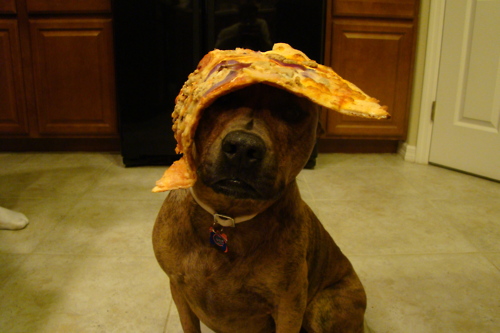 Taco. Taco!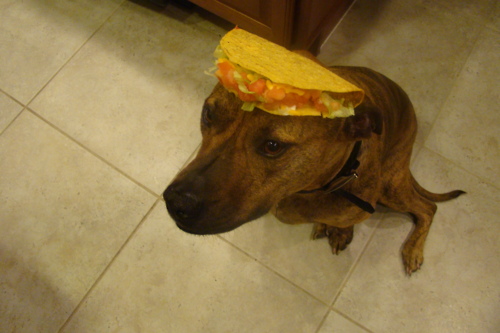 Photos by Food on My Dog