Thanksgiving 2012 will see the 86th annual Macy's Thanksgiving Day Parade make its way through New York City. A staple of the holiday, the event packs the streets of Manhattan with spectators and attractions millions of television viewers.
In other words, the atmosphere is ideal for memorable moments to occur and live on for years.
We at The Daily Dot put together a list of funny, scary, and amazing moments from the parade's decades-long history.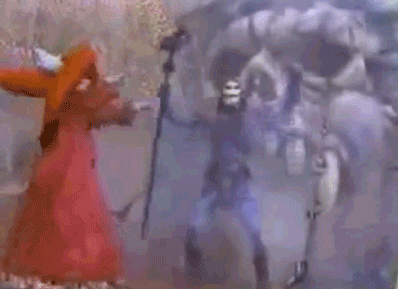 If you were a kid in the 1980s, chances are you were a fan of He-Man and the Masters of the Universe. The Mattel characters had a toy line, a wildly popular cartoon, and an incredibly horrible movie in their empire. Thus, it made perfect sense that they would immortalize themselves in an elaborate parade float. Here, arch-villain Skeletor surprises wisecracking wizard Orko in their 1985 appearance.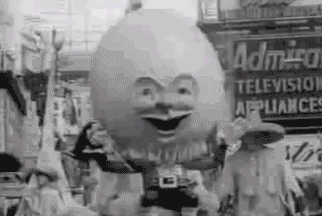 In this parade from the 1960s, what appears to be a ground-level Humpty-Dumpty balloon petrifies anyone who lays eyes on it.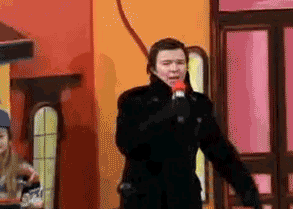 The Internet invades the parade! In 2008, at the height of the meme bearing his name, Rick Astley himself emerged from the Foster's Home For Imaginary Friends float and Rickrolled the crowd.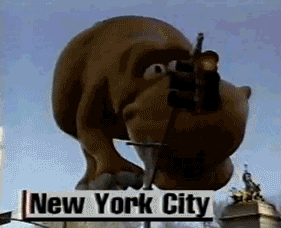 In 1993, the parade proved that dinosaurs weren't susceptible to just massive meteorites. Here, Rex the Dinosaur (from the animated film We're Back! A Dinosaur's Story) runs into a traffic light pole and instantly pops.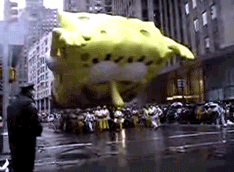 Rain greeted parade-goers in 2006. In theory, these would be ideal conditions for Spongebob Squarepants. In reality, however, Spongebob and his fellow balloons had to be handled much closer to the ground, resulting in this frighteningly low trek. Imagine being one of the balloon handlers directly underneath.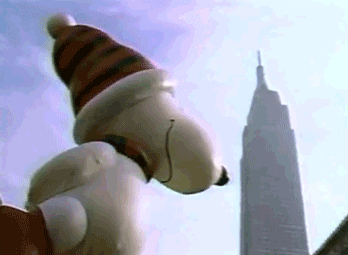 In this clip from 1987, one of the parade's most beloved balloons, Snoopy, soars majestically past a hallmark of the New York City skyline, the Empire State Building. Throughout the 1980s, parade balloons were several stories high.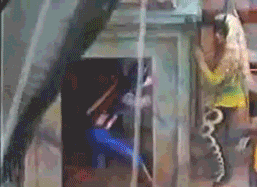 Well before The Avengers gave Captain America, the Hulk, and others the live-action treatment, there was the Marvel Comics float in the 1987. Here, watch as Captain America joins Wolverine and others in an amazing choreographed battle. Unlike their Hollywood counterparts, they managed to fight on the streets of Manhattan without leveling half the city in the process.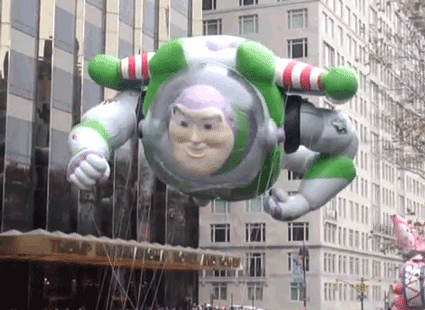 In 2010, Buzz Lightyear appears to perform a decidedly non-family-friendly move for the crowd.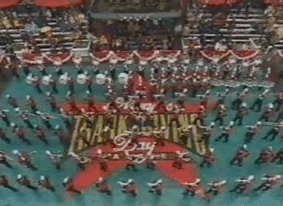 In 1998, the Illinois State University Marching Band proved that its formations are made for overhead television angles. Watching this GIF over and over may possibly hypnotize you.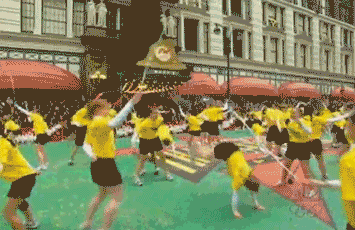 In the 2009 parade, Team USA gathered for a massive jump-roping performance.
Photo via Marit & Toomas Hinnosaar/Flickr