After almost eight years of fans fawning over Taylor Swift, the singer is turning it around and giving her attention back to her fans—specifically, her 9.5 million Instagram followers. 
Between her bestselling albums, cosmetics contracts, and ever-evolving list of famous hookups, she has managed to amass a rabid fanbase of (mostly) teenage girls who relate to her sugary country pop lyrics.
But over the past few months, Swift has been leaving personal, heartfelt, and sometimes funny comments on fan photos she has been tagged in on the mobile social media platform, and fans are taking notice, screenshotting the comments and posting them all over Twitter and Tumblr as proof Swift is showing them Instagram love.
That love comes in the form of get well wishes,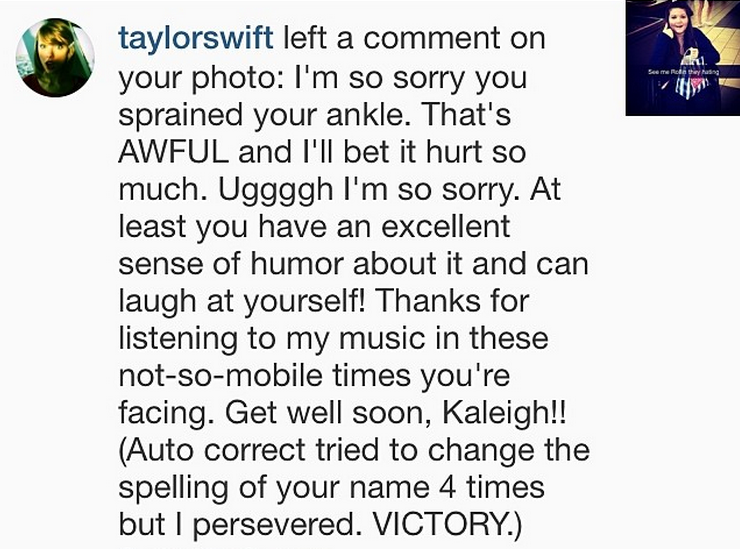 congratulations,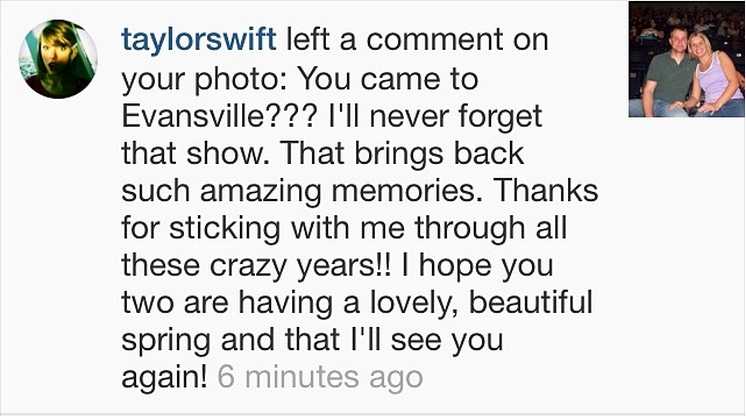 inspirational messages,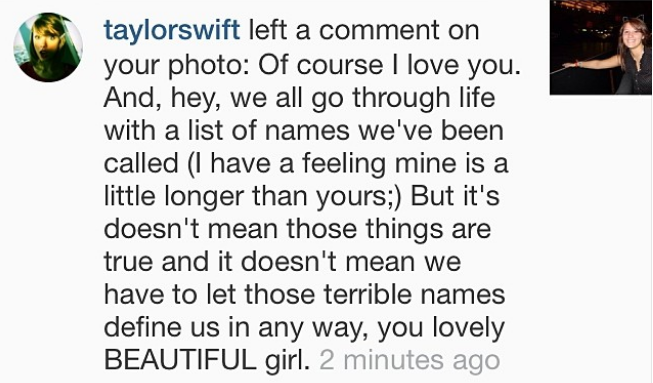 shopping humor,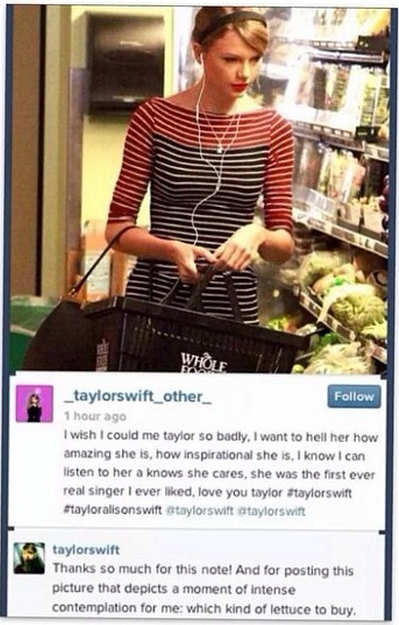 and, most of all, appreciation: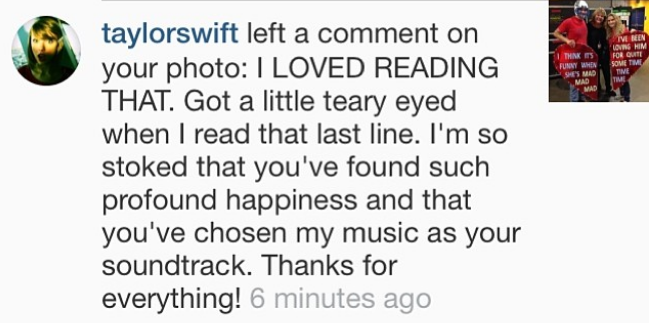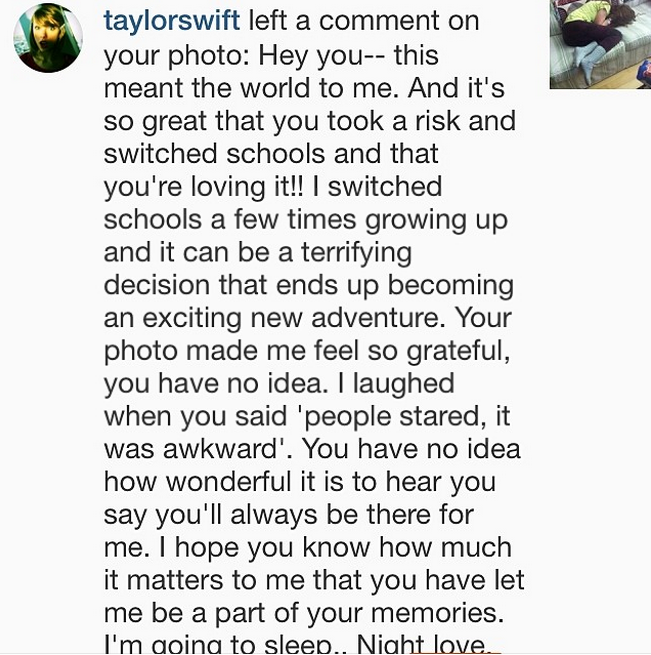 Swift has sang and written her way into the hearts of millions, all of whom seem glad to know she hasn't forgotten the people who helped get her to the top, and that she's living up to what she's best known for—writing to her many loves.
H/T Washington Post | Photo via Wikimedia Commons