Nicki Minaj's "Anaconda" video has given the world a new anthem for rear-end empowerment, as well a great Drake meme. For all the breathless, pearl-clutching opinions it's elicited, it is, at it's core, a song about women owning their assets. 
Minaj performed the song at Sunday's VMAs, and rapper Kitty Pryde, who rose to prominence in 2012 with her single "Okay Cupid," created the game Tap That, which debuted yesterday. The objective: you're pitted against another player and compete to tap the butts of Minaj, Kim Kardashian, Iggy Azalea, and Beyoncé, in an attempt to make their butts expand and… that's pretty much it. If you don't tap the booty hard enough, you are subjected to a sad Drake image from "Anaconda" and a fart sound effect, which is almost worth losing for.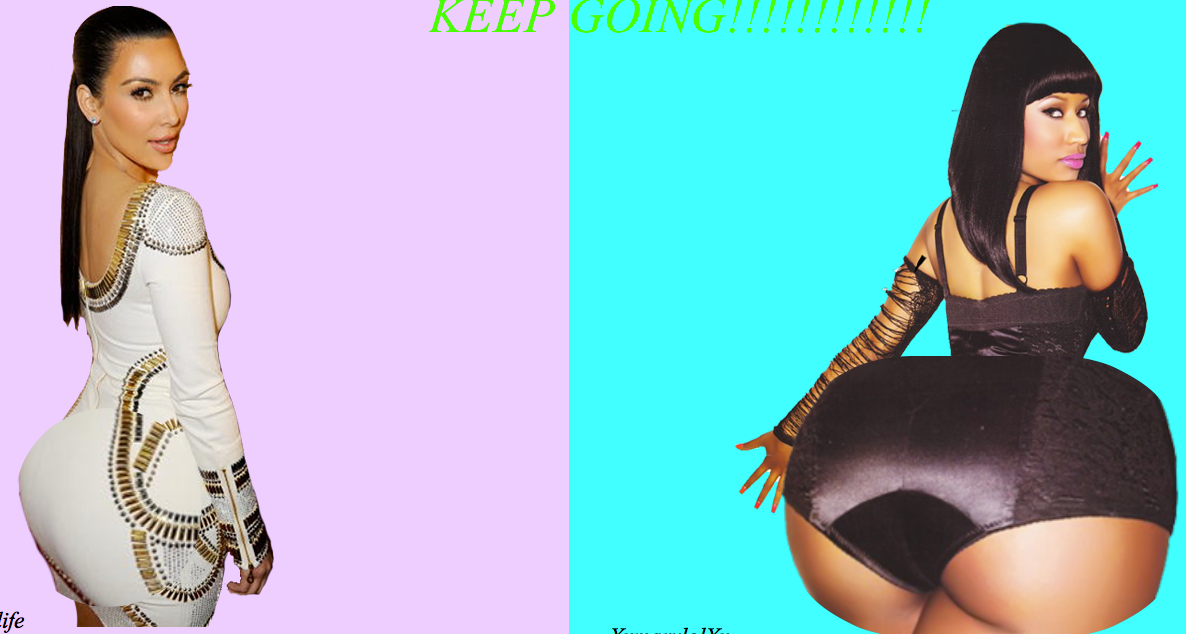 Unsurprisingly, people had a lot of opinions about it. Does this game objectify women? Is it really empowering? Do we need another game featuring a Kardashian?
mad criticism of the butt game on tumblr, saying i'm exploiting womens' bodies. might just make it so the only playable character is me lol

— ♡ur emmanuelle♡ (@kittaveli) August 26, 2014
Sometimes u gotta ask urself – why am I drunk in a airport hotel outside of Philly AGRESSIVELY PLAYING THIS –> http://t.co/dsHeF45i3E

— AWKWAFINA (@awkwafina) August 25, 2014
Essentially, this game is one big fart joke, so think about that when you start to take it too seriously. Welcome to your new time-waster. 
H/T Spin | Screengrab via NickiMinajAtVEVO/YouTube