From Doritos' sponsoring of Lady Gaga's headlining performance and Kanye West and Jay Z's Samsung spectacular to Soundgarden tearing through 1994's Superunknown in its entirety for the iTunes Music Festival, major brands have been responsible for some of the most memorable moments at South By Southwest this year.
In fact, that's been the case for several years now. Relaxing in the Registrants' Lounge, Deep Eddy looked back on some this biggest SXSW wins for brands, bands, and companies.
Share your finds from this year on Twitter, Instagram, and Vine using the hashtag #SXSWin. We'll be posting our favorite selections at sxswinsandfails.tumblr.com. 
1) Guitar Hero: Metallica
One good way to hype the worldwide release of your new blockbuster video game's to pit the subject of the game—in this case, the biggest metal band on the planet, Metallica—in a 3,000 person venue smack-dab in the middle of an eight-ring circus. Metallica's hour-long set on Red River came adorned in corporate garb in ways we'd never seen at SXSW, but the gamble paid off. The band killed; the game did even better, selling 1.5 million copies in its first year in stores.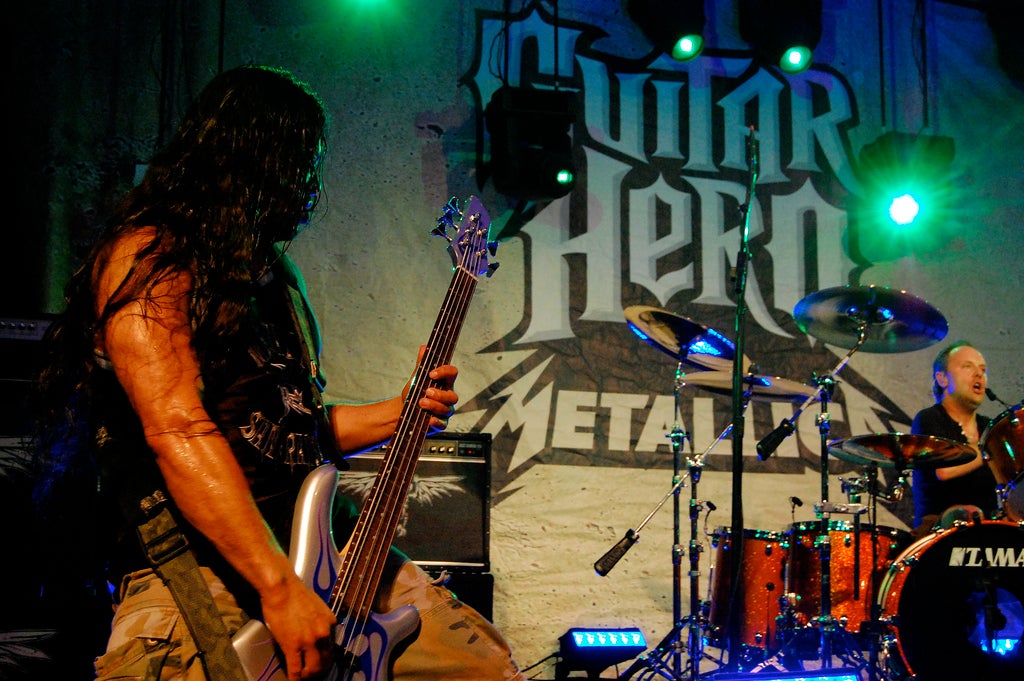 Photo by whittlz/Flickr  (CC BY-NC-ND 2.0)
2) Prince's one-night stand
It seemed an unlikely pairing: Prince, who typically shills for no one and distrusts the Internet, and Samsung, a cellular phone company with deep pockets. By the time the night was over, Prince, then 54, had played one of the most memorable sets in SXSW history: one set and six encores for a total of three-and-a-half hours. He celebrated, some have reported, by cruising down Rainey Street for IHOP.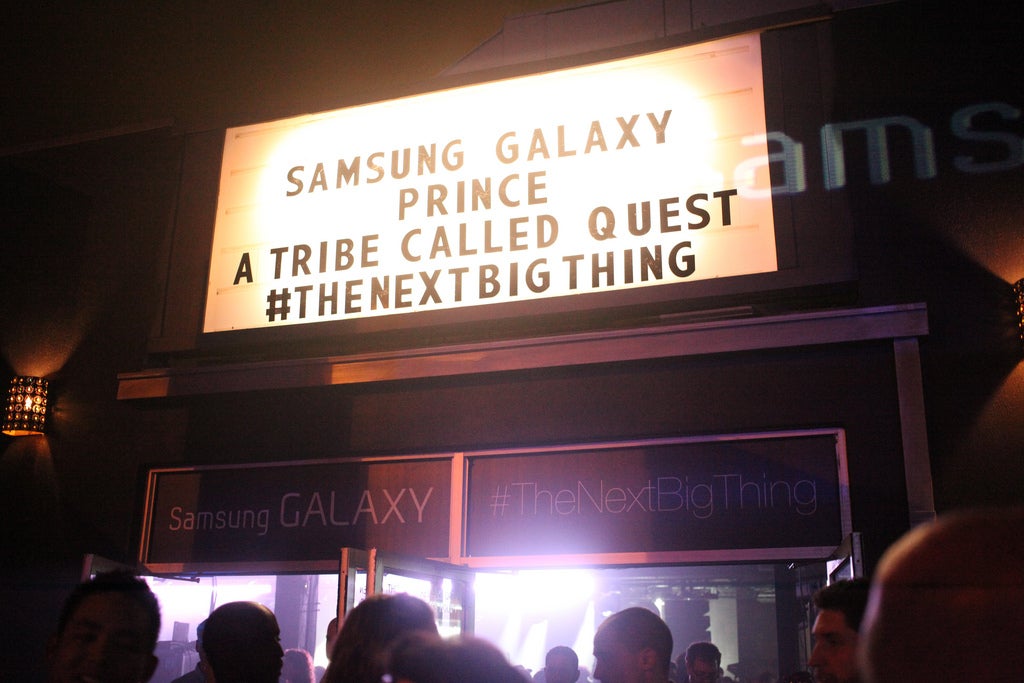 Photo by annainaustin/Flickr (CC BY 2.0)
3) The Flaming Lips debut Zaireeka
As far as album experiences go, you'd be hard pressed for find one stranger than the Flaming Lips' eighth studio LP Zaireeka, a four-disc collection designed to be played simultaneously. Uh, wha? How do we know if we've got this thing right? Wayne Coyne and the company helped in 1997, seven months before the album's release, when they crowded 30 cars into a parking garage on Red River and told everyone to press play. More than 2,000 fans showed up. Zaireeka! Eureka! Here's footage from another test run of the album:
4) The Fader Fort
The Fader Fort stands today as the first structure to ever completely make irrelevant the issue of which bands will be playing its parties. There'll be a line down the street anyway, whether it's Kanye West (2009) or the Kleptomaniacs (who cares). With its free swag, free booze, cool grooves, and stylish shoes, Fader found a way to stand out amongst the sea of hipster girls and rock dudes.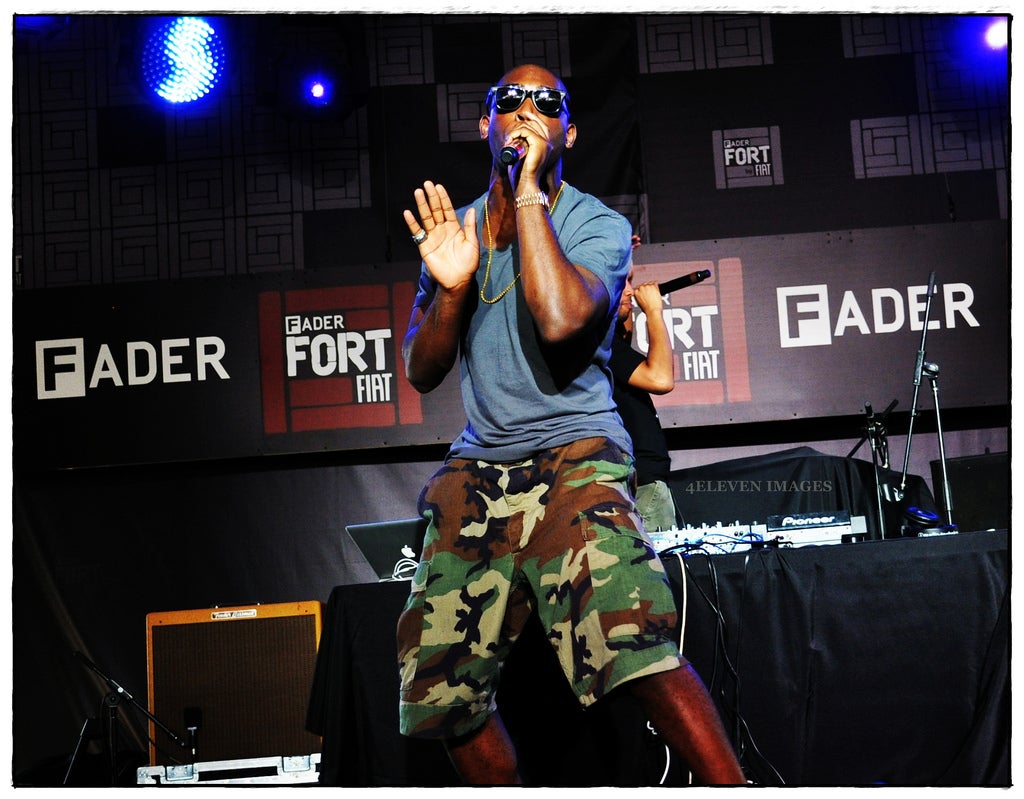 Photo by 4ELEVEN Images/Flickr (CC BY-NC-ND 2.0)
5) Third Man Records
Leave it to guitar hero Jack White to be the one guitarist posting up solo on a street corner to blow up like a bag of hot Doritos. White's roaming record store—a little yellow school bus—had a line down the block through the rest of the week, be it at Waterloo, Sixth and Red River, or Fourth Street around the Warehouse District.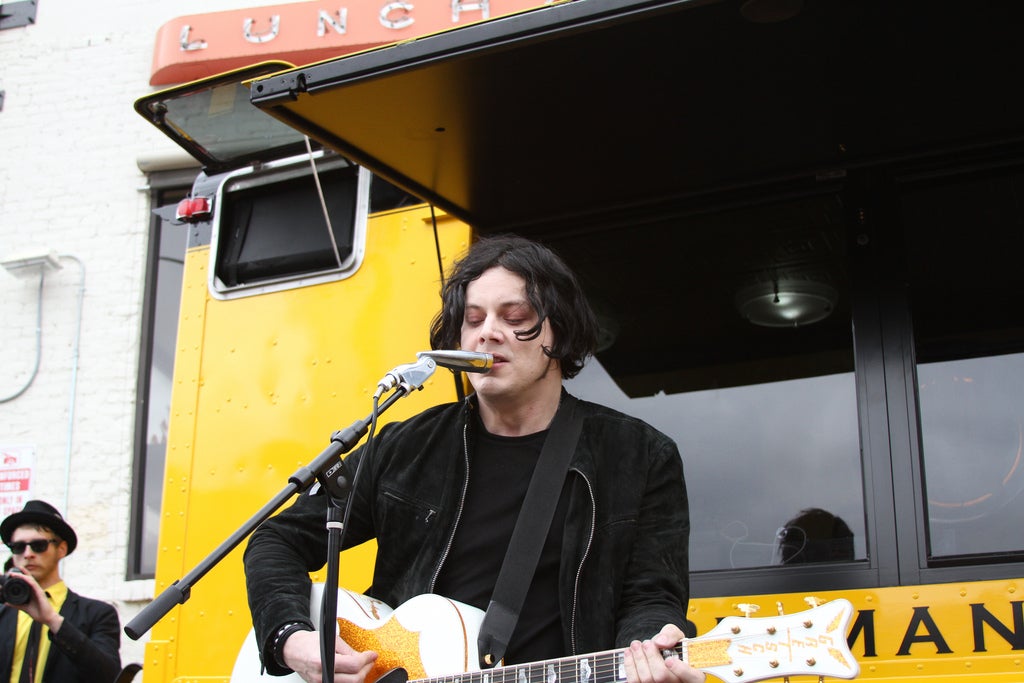 Photo by mikekatzif/Flickr (CC BY-NC-ND 2.0)
6) Broken Bells popup show
Though comprised of big names—with James Mercer fronting the Shins and Danger Mouse being, well, Danger Mouse—few people coming into SXSW 2010 had been handed the opportunity to quantify Broken Bells, the duo's new band. They figured a popup show would be the best way to get the word out. SXSW used Twitter to announce the venue only hours before the performance, which turned out to that same parking garage on Red River the Flaming Lips tore up. A week later, Broken Bells hit at No. 2 on the Billboard 200.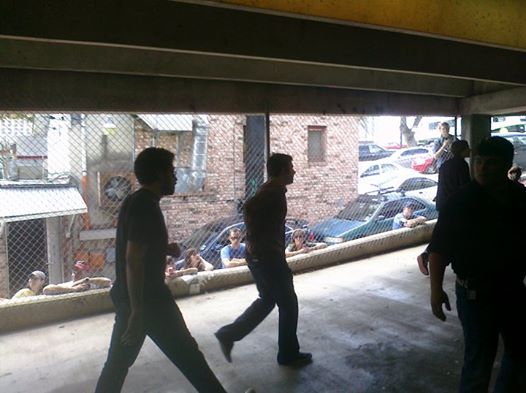 Photo by Austin Powell
7) Rachael Ray's Feedback Festival
OMG, the bagels and the tacos! Food Network star Rachael Ray's been throwing her annual musical buffet in some form or fashion every SXSW for much of the past decade, showing up with a truck full of tasty snacks and even bringing in a few bands worth checking out. This year's stock features Blondie, CeeLo Green, Foxboro Hot Tubs, and Cody ChesnuTT.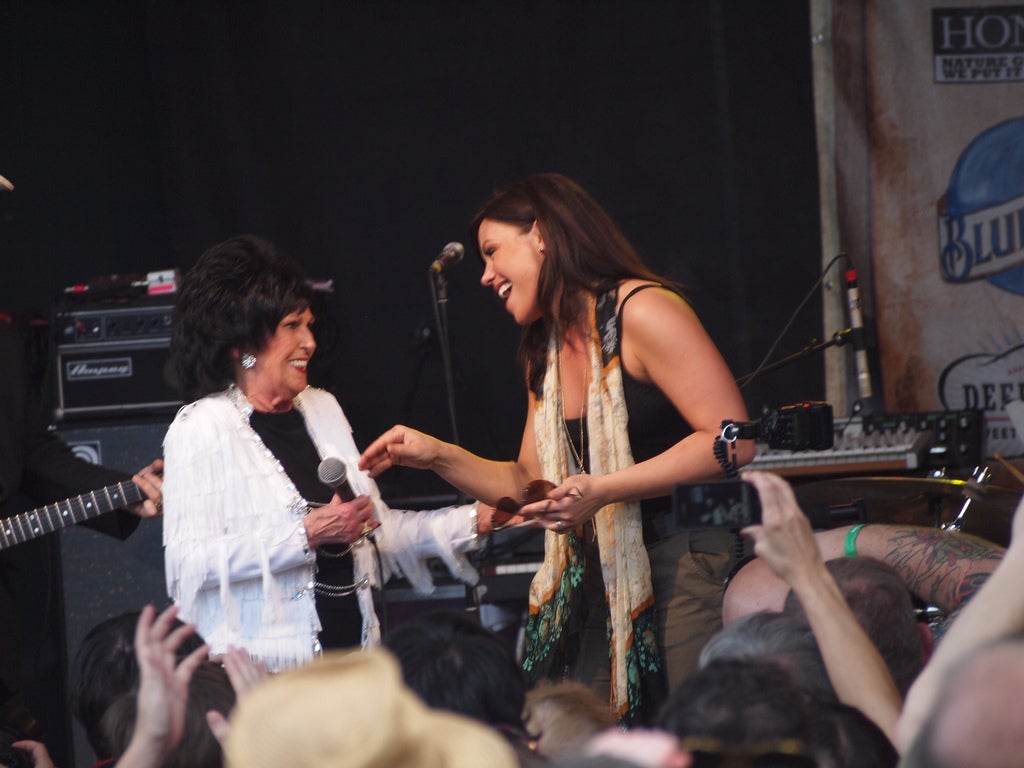 Photo by annainaustin/Flickr (CC BY 2.0)
Main photo by whittlz/Flickr  (CC BY-NC-ND 2.0)