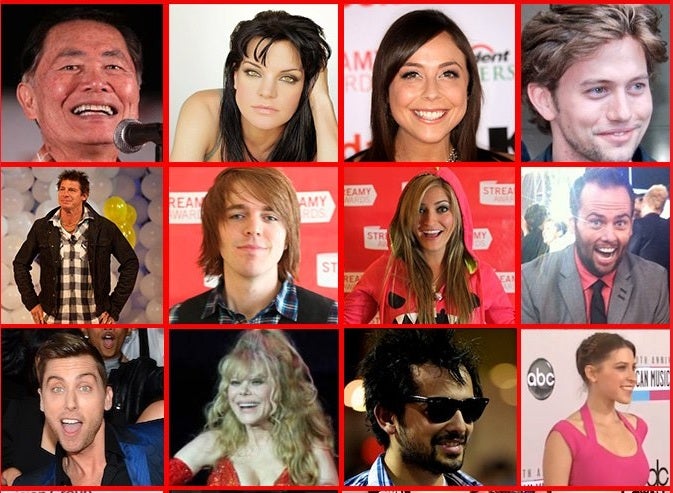 In the sprawling red carpet that is Hollywood awards season, the Streamys fall directly between the Grammys and the Oscars—in both style and purpose.
Founded in 2008, the event honors excellence in Internet media production, from the best music and original programming to choreography and individual achievements by actors and actresses. And given the rise of YouTube as an entertainment destination and transmedia platform, this year's edition—hosted by Nerdist mastermind Chris Hardwick—should be the biggest and best gala yet.
The Streamy Awards will be live-streamed from the sold-out Hollywood Palladium in Los Angeles at 6pm ET on Feb. 17, 2013. But we'd like to take you one step closer than that.
As a media sponsor, the Daily Dot has a pair of tickets to the Streamys to giveaway to one lucky reader. To enter, take our Web series challenge about this year's nominees and submit your answers in our comments section below (or just tell us why you deserve to go). One winner will be chosen at random.
How well do you know your favorite Web series?
1. The titular booth in acclaimed Best Drama nominee The Booth at the End is a:
a) phone booth
b) restaurant booth
c) toll booth
d) John Wilkes Booth
2. Brad Bell, Best Male Performance in a Comedy nominee for Husbands, may be better known by his popular nickname. What is it?
a) Jaws
b) Glambert
c) Jelly
d) Cheeks
3. Three of the nominees for Best Guest Appearance all have this popular, long-running WB show starring Sarah Michelle Gellar in common:
a) Charmed
b) Dawson's Creek
c) Buffy the Vampire Slayer
d) Supernatural
4. How many Christmas songs did Elizabeth Chan write before hitting it big with the Streamy-nominated "A Christmas Song?"
a) 200
b) 40
c) over a thousand
d) none
5. Which series has the most nominations (not counting the Audience Choice Awards)?
a) Halo 4
b) The Lizzie Bennet Diaries
c) MyMusic
d) H+ 
Photo of Streamys presenters via Facebook