Director J.J. Abrams and Disney have been aggressively tight-lipped about Star Wars Episode VII, but on a production as large as this, someone's going to start talking eventually. Indeed, reports have already emerged that filming has begun in the Middle East—presumably recreating the original Tunisian set of Tatooine.
However, in what is perhaps nothing more than spurious gossip but is also perhaps a true Star Wars fact, the Abu Dhabi-based newspaper The National reports that one young man claimed on Tinder (!) to have been an assistant director on a Star Wars film-shoot in that very country.
This individual denied everything when The National called him and asked, even going so far as to claim that it was not Star Wars he was working on but Fast & Furious. The paper reports, however, that his name—which is not given—is nowhere to be found among the list of crew for Fast & Furious, and moreover that it is listed amongst the crew for Star Wars Episode III.
In any event, hopefully what we can take away from all of this is that there are likely to be Jawas and Tusken Raiders in Episode VII.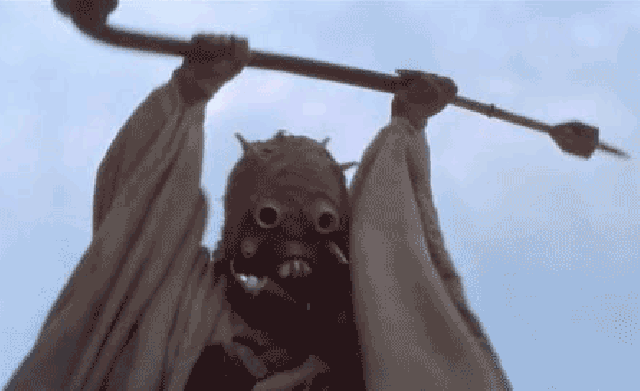 H/T Nerdvana | Yoda photo by Steve Barstow / Remix by Jason Reed (CC BY 2.0)