The Spice Girls teased a possible reunion of some kind on social media last month, but it turns out it might not the tour that fans were hoping for. 
Variety is reporting that the Spice Girls will voice themselves in an animated superhero movie where each of them would have a personality-based superpower. The project is in the process of being shown to various production companies and has the backing of the Spice Girls, who have all agreed to have their likeness used for the movie. The movie would help spread the message of "girl power" that the Spice Girls has embraced during its heyday, with a source telling Variety that the girl group was "thinking big in terms of a franchise on a global scale."
Details about the movie are scarce, so for now, we have to take them with a grain of salt. But this wouldn't be the first time the Spice Girls have taken to the big screen. At the height of their musical and cinematic power, the Spice Girls starred as themselves in the '90s film Spice World, a film where they not only performed in front of thousands of adoring fans but managed to drive a double-decker bus across a gap that appeared in the middle of London's Tower Bridge.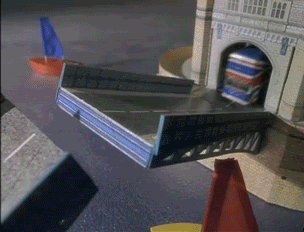 Iconic.
H/T Variety