Finally, "The Simpsons" can be streamed online. The "Simpsons World" app that was announced during the summer press tour has arrived and it's amazing. Zap2it was among the media outlets invited to a demonstration about the app, so here's what you need to know about this cool new "Simpsons" companion site.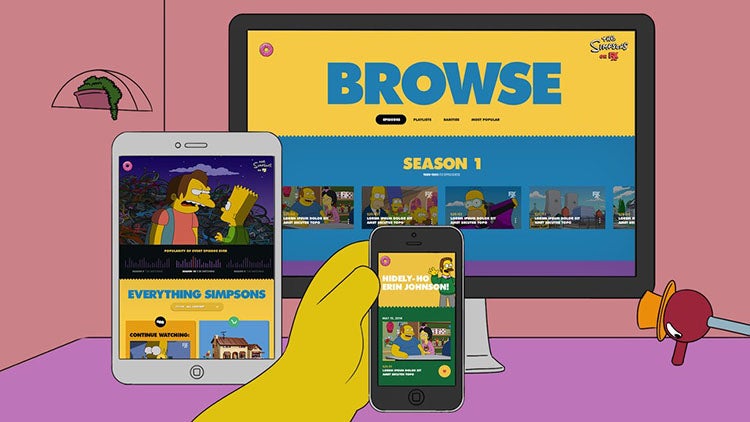 The most important thing about "Simpsons World" is it allows you to watch every single episode of the series however you want. "We recognize that 'The Simpsons' was found linearly on television for the last 25-plus years in syndication, where any episode could be served up in a given night," says FX Networks COO Chuck Saftler. However, they know times have changes and a non-linear viewing experience like this allows for endless possibilities.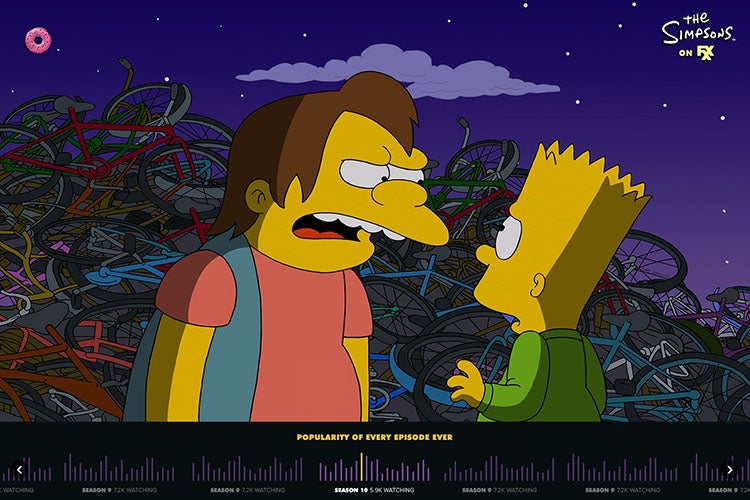 For instance, the moment you log into "Simpsons World," you are dropped in the "Everything Simpsons" hub. On that page a random episode will begin playing. However you'll also have access to regularly updated playlists from FX, some of which will shadow mini-marathons being airing on FXX. You'll also be able to seek out episodes you want to watch and create your own playlists.
If your playlist is good enough, it might even end up getting shared with the rest of the app's users. "We curate for you, you curate for us," Saftler explains.
Another way to decide what to watch is based on how many other users watch an episode. Below the player is a popularity bar graph, showing how the various episodes stack up against each other. It's an easy way to make sure you check out all the fan favorites without having to try too hard.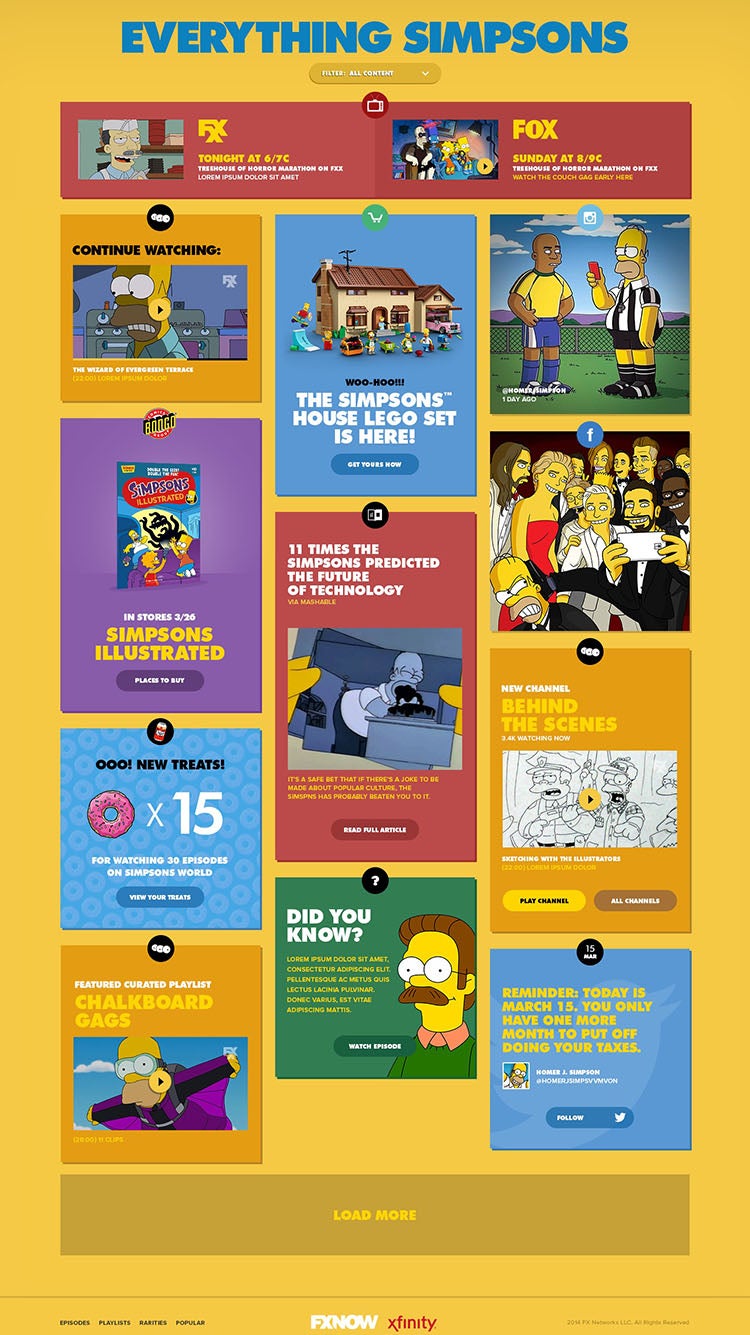 Watching episodes isn't all you can do with the app, though. The idea is to make it a one-stop shop for anything you could need related to "The Simpsons." That's where the "Everything Simpsons" hub comes into play.
Below the player, curated "Simpsons" content appears, including news pulled from around the internet, fun facts, Twitter and Facebook posts, and access to new playlists.
Beyond all that, the best is yet to come. FX plans to roll out regular updates, with several major features on the horizon. For instance, the ability to create and share clips. Never again will you have to track down a clip of the show on YouTube. Instead, you can just create your own and share it on Facebook, Twitter or wherever you choose.
Then there's the search feature. When completed, every word of dialogue spoken by every character in every episode will be searchable. Have some random line you remember from an episode 15 years ago? Type it in and the episode will pop up for you.
There are also steaming channels, character biographies and more on the way. Luckily, it won't take too long. It's expected that a large update for the app will roll out in early 2015.
"Simpsons World" is available on iOS and Android devices, Xbox One, Xbox 360, Apple TV and Samsung Smart TVs as of Tuesday, Oct. 21. All you need to do is authenticate your FXX subscription though your cable or satellite provider via the FX Now app. If you don't have a subscription to FXX, you'll be given access to a massive collection of clips from the series through the app.
Photos via FX