If the 1950s were known as the golden age of television, then the modern era will be know as the naked age. TV shows with nudity, sex on Netflix, porn TV shows– we cannot get enough sex on the small screen! But the age of nudity on Netflix came very slowly.
Two actors who weren't IRL married to each other didn't share a single bed until an episode of Bewitched in 1963. Nudity didn't hit broadcast TV until NYPD Blue in 1993, and many viewers were outraged.
Cable opened the floodgates to high-concept adult TV with sexual themes, and independent streaming services have taken those themes to the next level. Netflix, with its original series and massive streaming library, has become a repository for the best and sexiest TV shows around.
We've already dug up the best porn on Netflix when it comes to movies. But what about the hottest shows on the streaming service? It turns out there's plenty to keep you occupied.
---
Exclusive Pornsite Deals: Join now for $1
Porn TV shows streaming on Netflix
When it comes to porn TV shows, few have the genre pedigree of Sense8. The brainchild of Babylon 5's J. Michael Straczynski and Matrix creators the Wachowskis, this sci-fi tale follows a group of psychics whose powers are suddenly activated one day without warning. These eight people share a consciousness, helping each other out while trying to avoid the horrific villain they know as Whispers.
At times this incredibly high-concept show can get confusing, but its sex scenes are staggeringly hot. Sense8 is lauded for its representation of LGBTQ characters. Its love scenes are rightly diverse, mixing race and gender in a way that's rare in episodic television.
You'll be stunned to discover yourself getting turned on by the idea of people having a thought-orgy. Yes, it's weird; it's also 100 percent worth your time if you're looking for porn tv shows.
---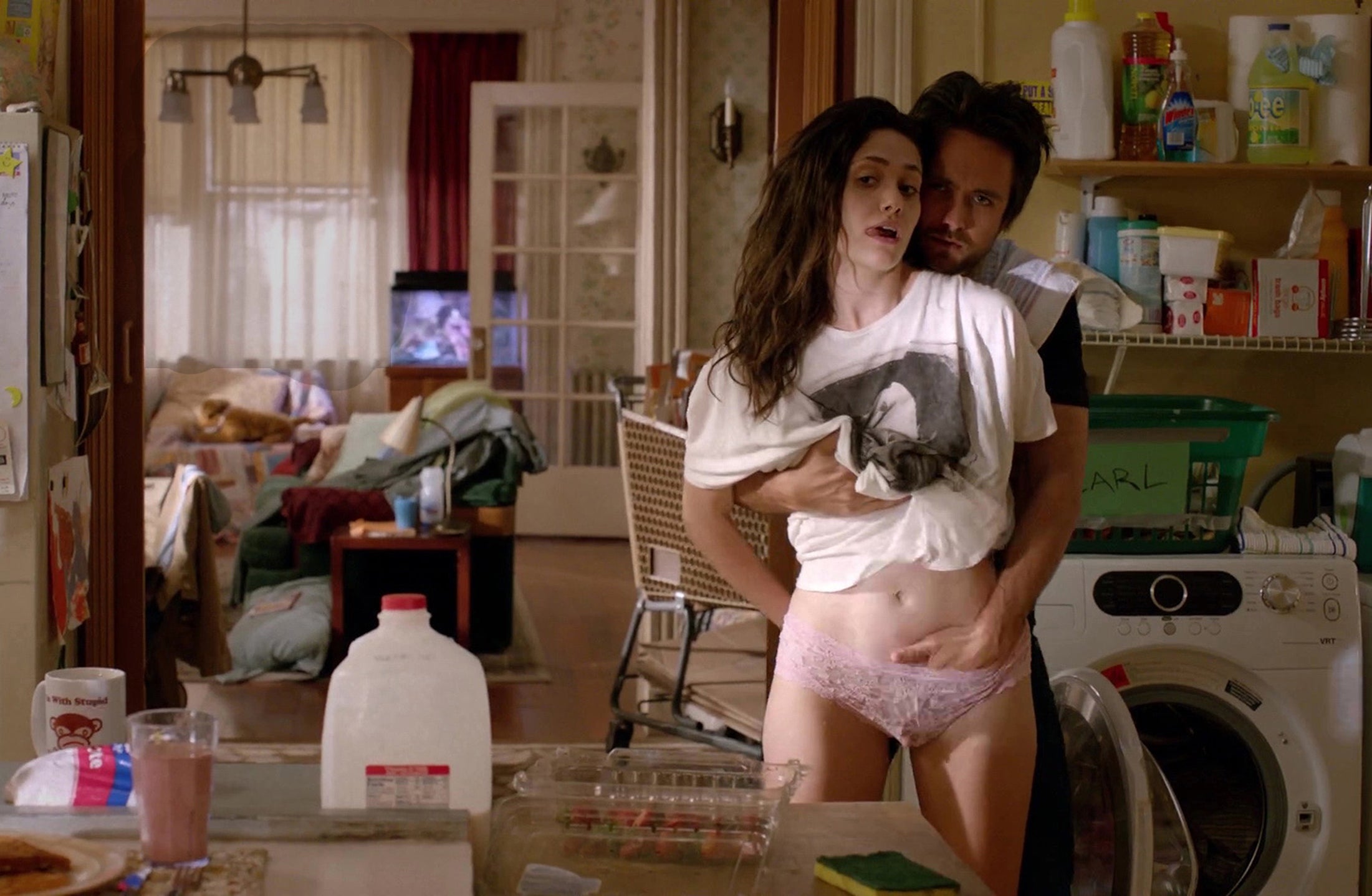 Shameless is a dark comedy, anchored by incredible performances from William H. Macy and Emmy Rossum. It's also one of the biggest contenders for top TV shows with nudity.
Macy stars as Frank Gallagher, a single father of six kids and an alcoholic. His eldest daughter Fiona, played by Rossum, does her best to hold the family together. The results are often hysterical and occasionally heartbreaking.
It may not sound like such an erotic story. But according to the people who compile each season's sex scenes on sites like Pornhub, it's some of the best porn on Netflix.
Don't just look it up online though. Sex is always hotter when you know the backstory. Shameless will leave you howling with laughter in between making you think sexy thoughts.
---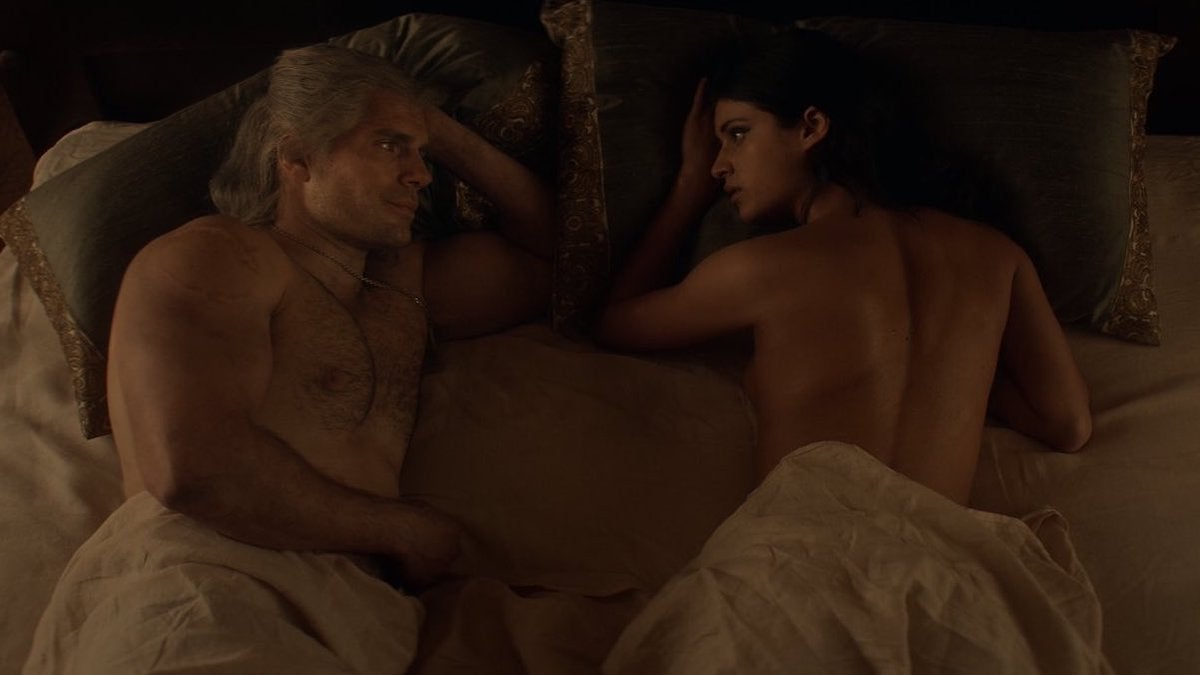 This sexy Netflix show is based on the hit video game of the same name. While this show hasn't featured its hero having sex on the back of a unicorn yet, The Witcher is a faithful adaptation– from the violence to the over-the-top erotic action. Just be prepared for the incredibly gross monsters that come along with all the titilation.
On top of the sex, viewers are in for a genuinely intense story of black magic, warriors, and fantasy. But when you bring up sex and The Witcher, everyone talks about the big orgy scene. Don't be fooled by the hype; it looks more like an interpretive dance than a real orgy, but the rest of the bump-n'-grind makes for grade-A quality nudity on Netflix.
---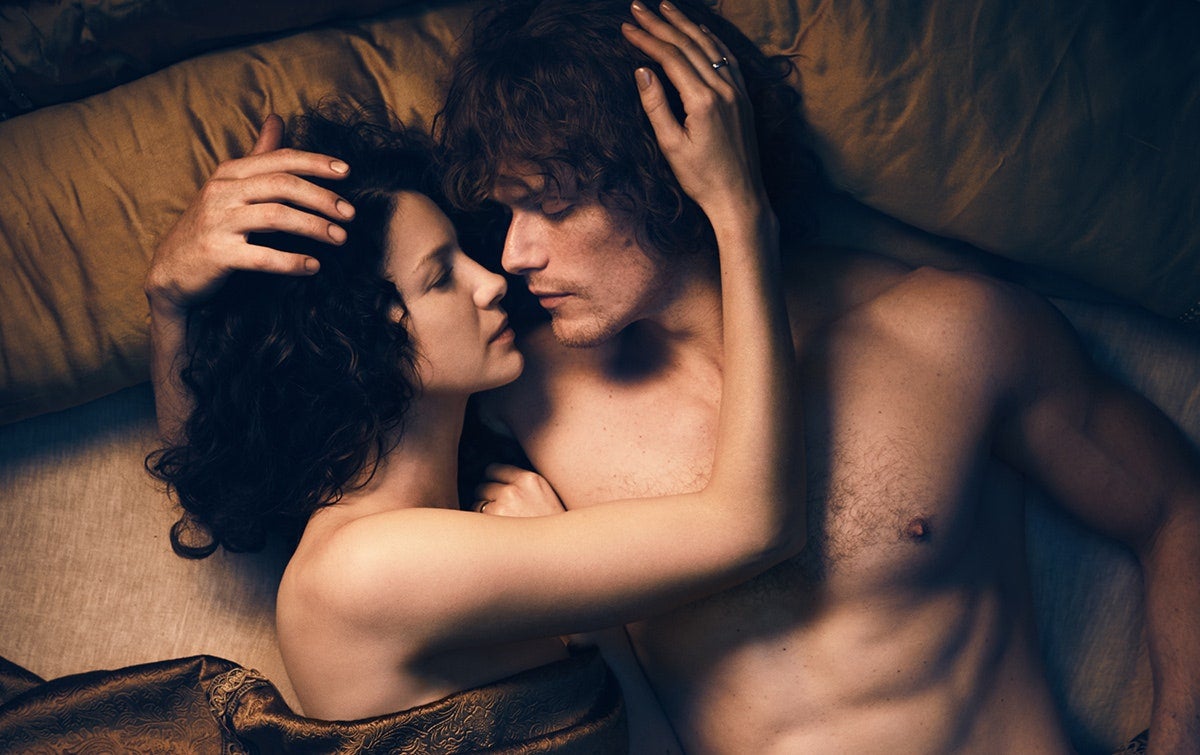 This hit Starz series is one of the more indulgent porn TV shows. While Outlander takes a few episodes to warm up, once this historical sci-fi romance gets going, it goes for broke.
Based on the hit book series, Outlander follows a British WWII nurse named Claire, who is inexplicably sent back in time when she visits Scotland with her husband. Suddenly finding herself in the eighteenth century, she begins a return to Frank– even while falling in love with the rebellious Highlander Jamie.
Torn between two sultry romances, one in the 1945 and one in the 1743, Outlander is part fantasy, part harlequin romance novel, and all heart. If you're wearing something gauzy and feeling saucy, this porn tv show is the multi-period piece for you.
---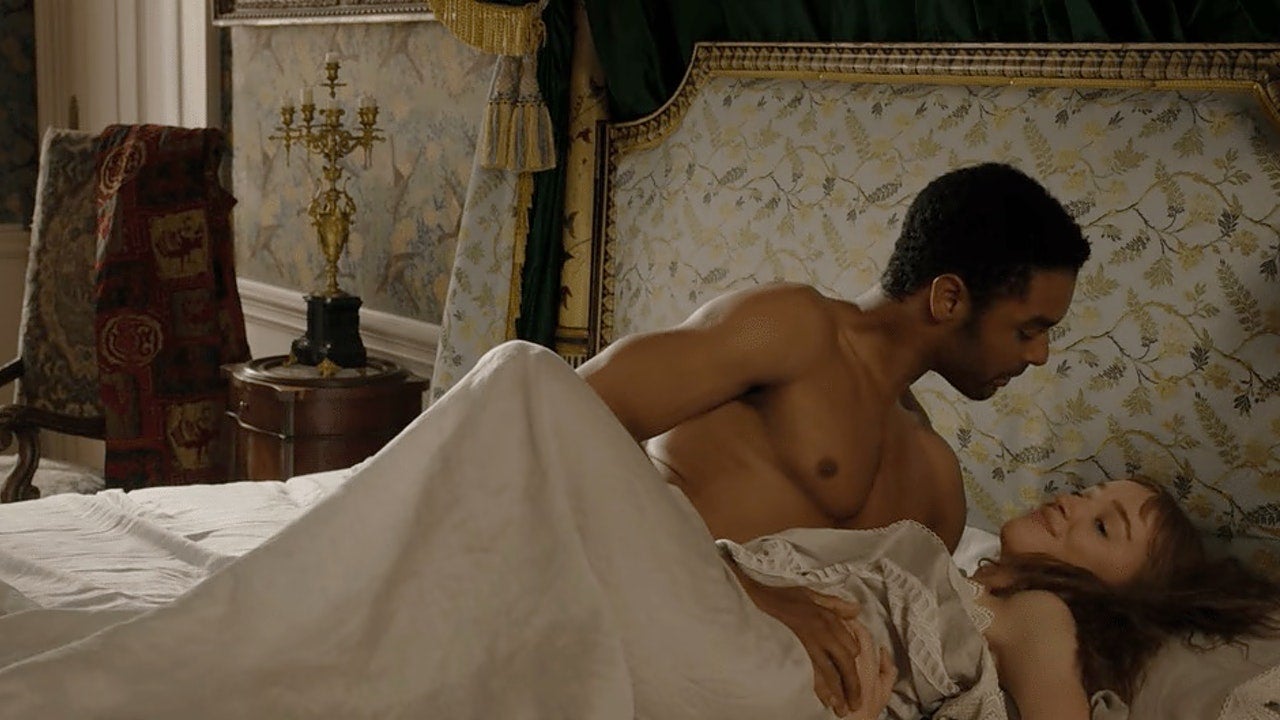 Shonda Rhimes is no stranger to sex scenes on TV screens– with steamy cable scenes on shows like Scandal and Grey's Anatomy, she's proved she can make it hot. But her Netflix show Bridgerton has an even steamier reputation than any of her other shows to date.
This is a tale of social intrigue, following the hottest gossip of early 1800s London through the eyes of an anonymous columnist known as Lady Whistledown. It captures all of the uptight opulence one might imagine from the era.
But this period piece isn't nearly as old-fashioned as you might imagine. Bridgerton takes place in an alternate history in which the myth of Queen Charlotte's African ancestry was actually fact that changed the social standing of people of color. In addition to its diverse casting, the show doesn't politely look away from anything obscene.
It takes a few plot developments, but the show is full of incredibly hot sex scenes that completely contradict the hang ups of the time. Whether it's lifting the skirt of a beautiful gown for some cunnilingus or getting busy on an elegant spiral staircase, this is some of the most gratifying sex on Netflix.
---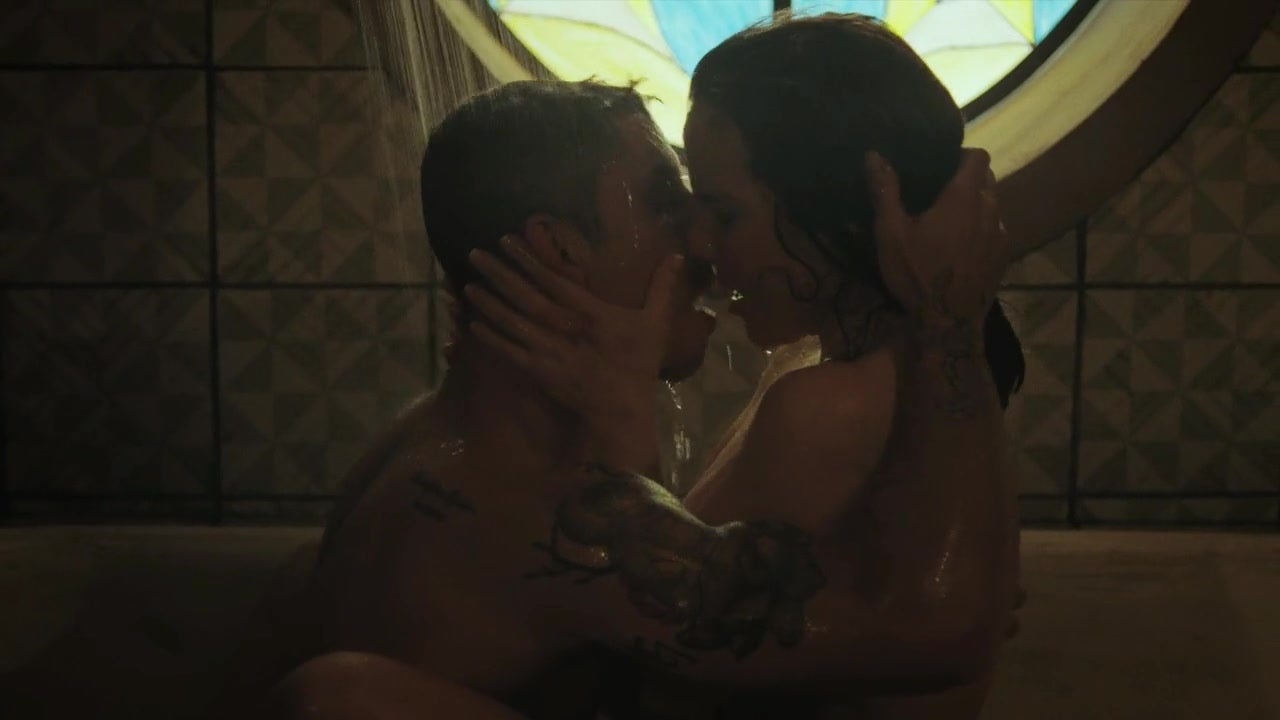 House of Cards may be everyone's favorite political Netflix show, but Ingobernable is the service's sexiest. The high-production soap follows the first lady of Mexico as she tries to discover who framed her for the death of her abusive husband.
At times brutally violent, Ingobernable isn't always an easy watch. But it punctuates its intriguing melodrama with passionately directed love scenes. It's easy to get lost in the moment.
Episode 10's bathtub tryst would be legendary if this were an English-language show. Plus you get a fully formed political drama on top of all the sex on Netflix.
---
Ah, history, the heart of sexually charged TV dramas. This surprisingly explicit BBC production tells the story of the 10-year siege of Troy.
Sex isn't the main focus; in fact, you'll find more violence and drama than lust, but Troy gets undeniably steamy. It's clear this is the same BBC you find on PBS. It's the perfect porn tv show for Netflix to bring to American audiences.
---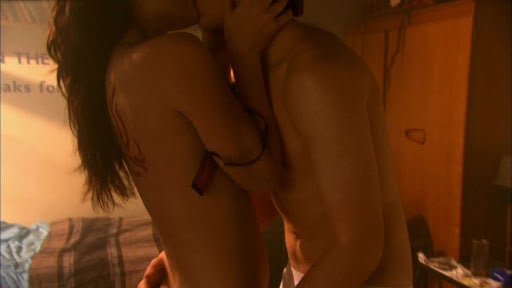 Finally, a porn tv show that answers the question "What would Degrassi be like if TV censors let them go there?" This long-running and controversial U.K. soap keeps a healthy sense of sexuality, though it does turn down the heat a bit after season two.
The series zooms wildly from one young adult issues to the other. The plot covers dysfunctional family lives, religious challenges, gender, and substance abuse.
Skins occasionally feels like an after-school special that got into its parents' liquor cabinet. Still, it's more Fast Times at Ridgemont High than My So-Called Life.
---
If The Sopranos were the aspirational crime family of the '00s, the Borgias held the title for the 15th century. One held an empire of waste management, and the other became the pope. The Borgias is a ruthless historical drama and sexy Netflix show, rooted in murder and religious corruption in the name pursuing power.
There's also plenty of beautifully shot sex scenes. Just be aware the series eventually starts to explore the concept of incest, though Game of Thrones made it clear that's not a deal-breaker for many viewers.
---
Of all the titles on this list, Hemlock Grove is easily the weirdest tv show with nudity. Vampire incest? Yep. A vampire who gets aroused by the sight of a feminine product in someone's purse? It goes there. A werewolf who lets his face get eaten off for the greater good? Here's a heads up if you get queasy.
Hemlock Grove isn't afraid to be itself, that's for sure. This hypergraphic tale of creatures that go bump and grind in the night never takes itself too seriously. While it may be a bloodbath, the showrunners remember to keep things fun. Just keep an open mind. Sometimes vampires want to have sex in a room full of blood bags.
---
How to Get Away With Murder is a brilliant crime show featuring Viola Davis chewing scenery and court rooms with the best of them. However, it's hidden selling point is the incredible amount of PG-13 sex on Netflix.
Showcasing a range of sexuality in a hot, yet not explicit way, How to Get Away With Murder is a sensual middle ground. Some viewers want things kept to their imagination, but this show gives you plenty to get you started.
---
You'd be forgiven for overlooking Cable Girls in your quest for porn TV shows on Netflix, but this hidden Spanish series is spicy. Centering on four women working for a telecommunications company in Madrid during the late '20s, the show mixes twisty AMC-style drama with unexpectedly graphic sex.
You could remove the sex and still have an incredible show, but it's nice to know you can be titillated and find a new favorite drama in one go. Just be prepared to wait for season 2 before Cable Girls steams up.
---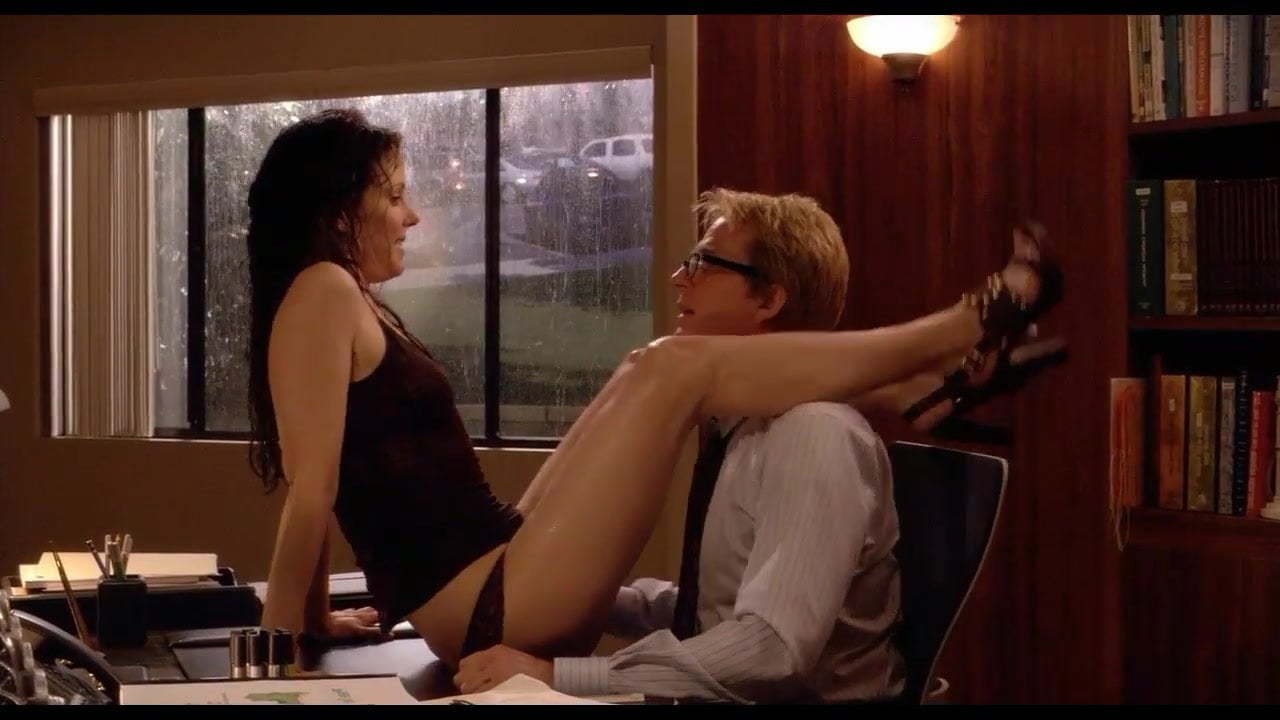 This pitch-black comedy about a suburban California single mother who starts dealing pot to make ends meet isn't for the faint of heart. If Breaking Bad tried harder to make you laugh, you'd end up with Weeds. But for some viewers, the wildly swinging tone, especially in the later seasons, is hard to deal with.
Mary-Louise Parker's performance as Nancy is jaw-dropping, pouring humanity into a character who is often intensely unlikable. Nancy uses sex to distract herself when things get stressful, and while it's not a healthy coping mechanism, the sex scenes themselves are beautifully shot and, almost always, erotic.
Few shows combine tension and humor with the grace of Weeds. If you're looking for nudity on Netflix and you can accept you aren't always meant to like the main character, Weeds may just be your new favorite thing.
---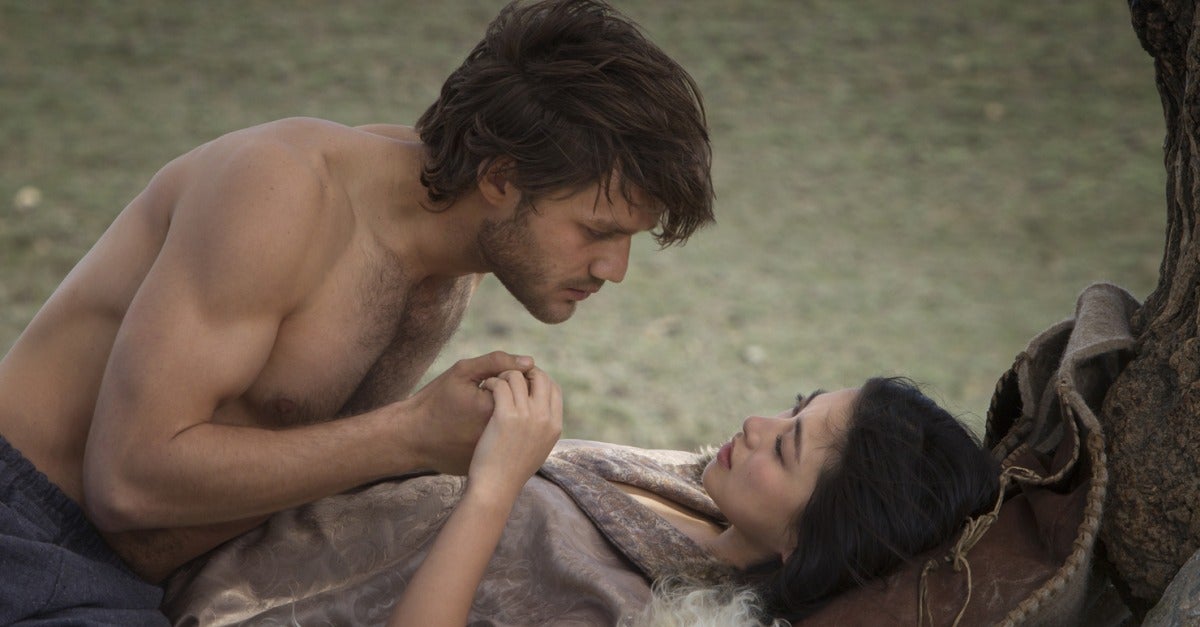 When asked by the Hollywood Reporter to describe Netflix's original series Marco Polo, star Lorenzo Richelmy said, "The show is sexy, and of course a bit violent, but the real aim of the show is to make you feel horny about history."
Richelmy is onto something. Over the show's two seasons, Marco Polo has shown a remarkable detail for history, from its gorgeous recreation of the court of Kublai Khan to its casting of actual Mongolians to play Mongolian roles.
That last one shouldn't be remarkable, but it is. Lest you worry you're just in for a stuffy history lesson, Marco Polo is a remarkably violent and sexual series, full of graphic nudity and sex scenes. That's right: this porn TV show is steamy and educational!
---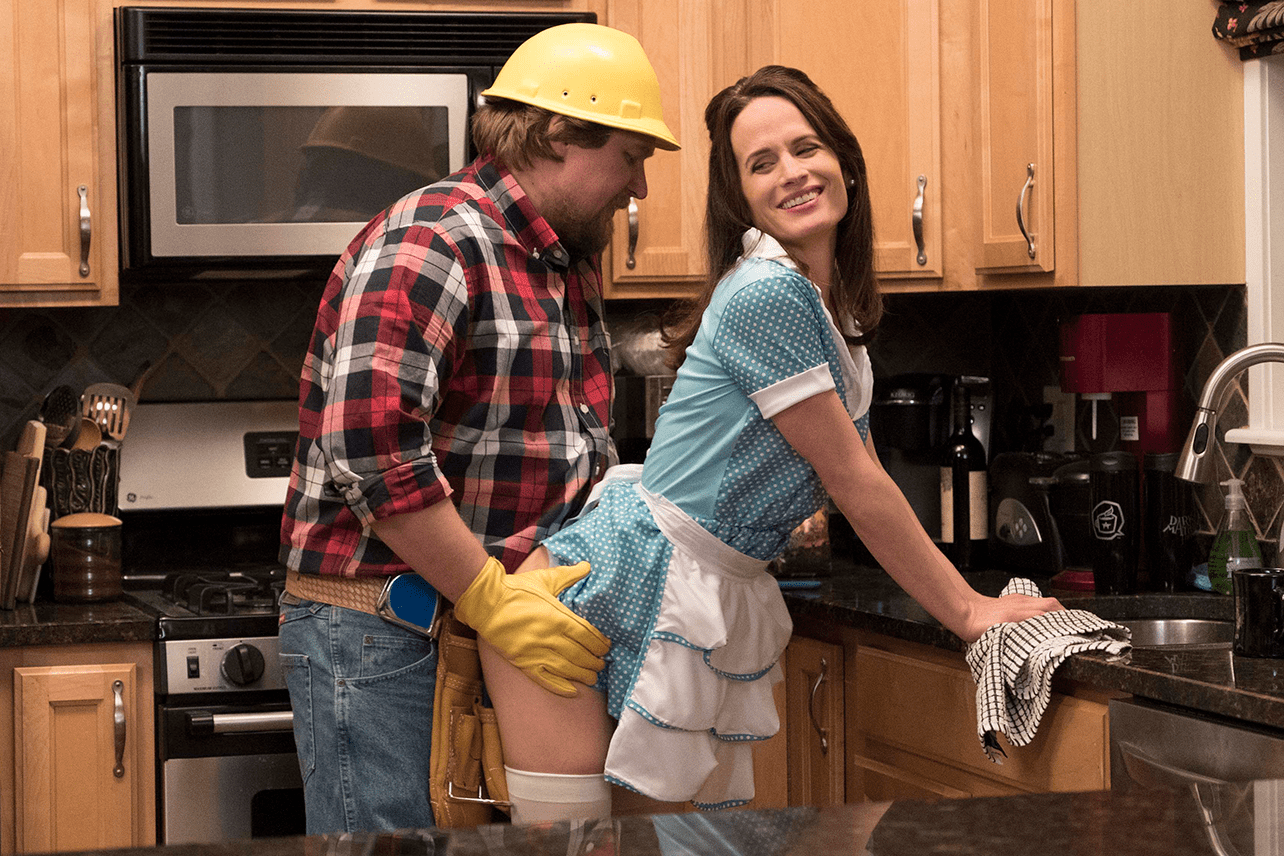 This lusty Netflix original series is as packed with big names as it is surprising amounts of nudity. Easy follows a group of modern Chicagoans as they navigate the wasteland of modern dating, from how technology complicates things to the age-old struggles of sex.
Marc Maron, Orlando Bloom, Malin Akerman, Dave Franco, Hannibal Buress, and more pop up. The show is a fun and sexy Netflix show, and the graphic and frequent nudity is always an unexpected but pleasant surprise. Looking for an easy-to-watch porn TV show? Easy is it.
---
At first glance Roman Empire may appear to be another action series set in the past, dripping with gore and sweat. In actuality, the series is an extensively recreated documentary narrated by Sean Bean not unlike what you'd find on the History Channel.
That is if the History Channel allowed for graphic sexuality, violence, and was a straight-up porn TV show. Roman Empire is technically educational, so just tell people you're brushing up on your history
---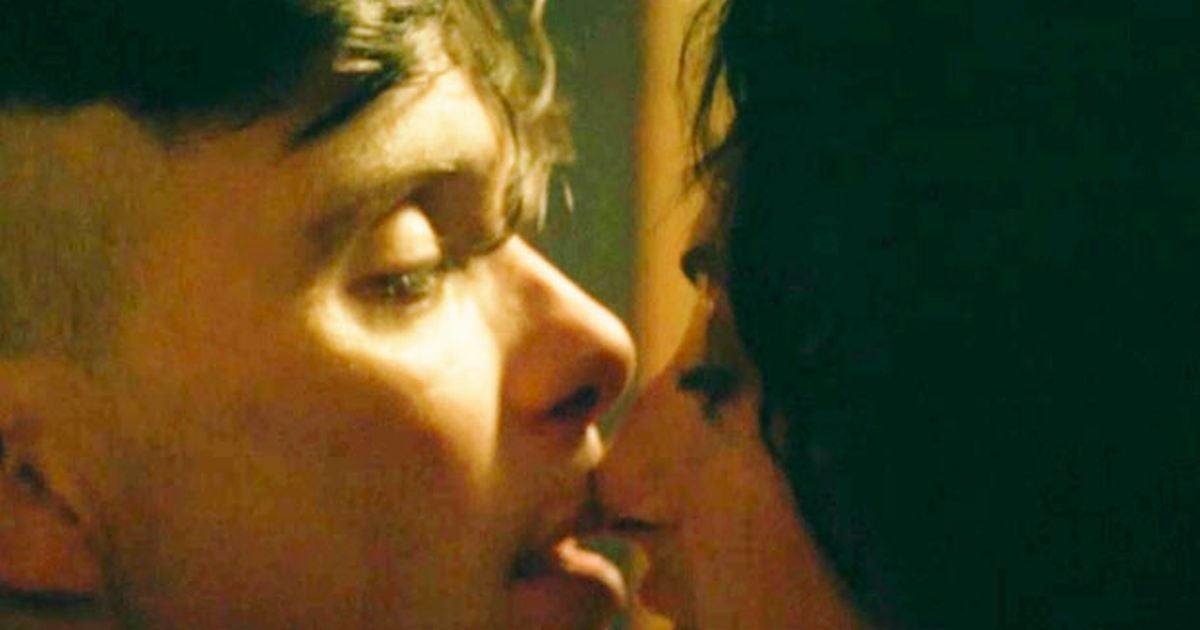 What Peaky Blinders lacks in quantity, it more than makes up for in quality. Seasons 1 and 2 only have one nude scene each, while season 3 ramps things up considerably.
Cillian Murphy has a handful of great sex scenes in this BBC production about a Victorian England street gang, but prepare to invest some time to see them. This is a show about crime and the people who commit it, and unlike The Sopranos, these crooks don't make much time to get busy. Our top pick for classy porn TV shows.
---
There's nothing sexy about the war on drugs, but there's plenty of sex in the drug war. Netflix's series about the criminal empire of Colombian kingpin Pablo Escobar and his rivals is a brutal examination of the cost of cocaine trafficking.
However, when it takes time to dig into the nudity on Netflix, they're as graphic and intense as the violence that surrounds them. (Here's everything we know about Narcos season 4.)
---
Much like the show it spun off from, Narcos: Mexico isn't an extraordinarily sexy show. Afterall, we're talking about a violent examination of drug wars.
However, like it's namesake, when Narcos: Mexico decides it's time to show some sex on Netflix, they don't hold back. Honestly after the blood boiling tension the series builds, it's a treat to get some sensual relief.
---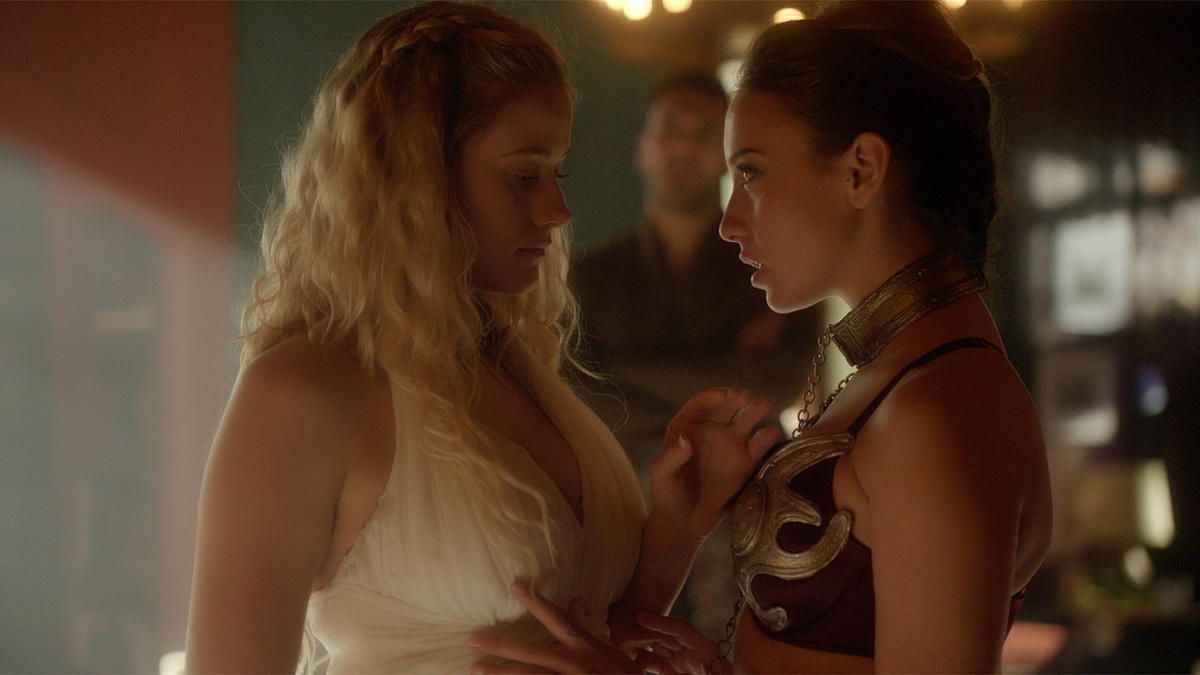 Do you love Harry Potter but find that after years of slash fiction, you wish it was sexy for once? The Magicians might be for you. This Saturn Award-nominated SyFy series centers on the divergent paths of two childhood friends.
There's Quentin, who is accepted into the Brakebills University for Magical Pedagogy, and Julia, who is rejected, forced to find her way into the world of magic. Along the way is some of the steamiest sex available on basic cable.
By keeping nudity at bay, The Magicians is forced to focus on sensuality and often enhanced with magic powers, so while not specifically a porn tv show, it's certain to get your juices flowing.
---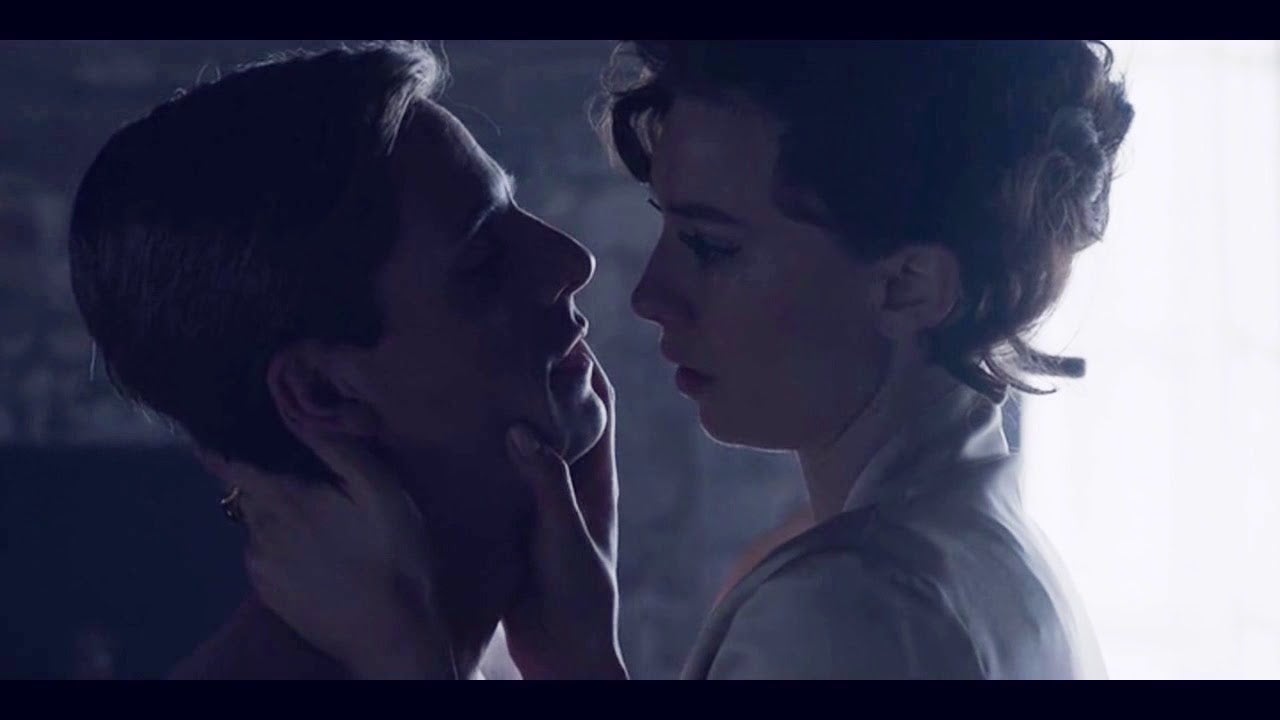 World history can be surprisingly sexy at times. The Crown, a Netflix original series, tracks the political intrigue and romantic dalliances of Queen Elizabeth II.
Starting in 1947 with her marriage to Philip the Duke of Edinburgh and continuing through her life, The Crown features flashes of passion that are sudden, vivid, and explicit, though actual nudity on Netflix doesn't start to pop up until season 2.
Claire Foy is incredible as Elizabeth, with a superb supporting cast—including Matt Smith, John Lithgow, and Eileen Atkins—that help build the drama. (Here's everything we know about The Crown season 3.)
---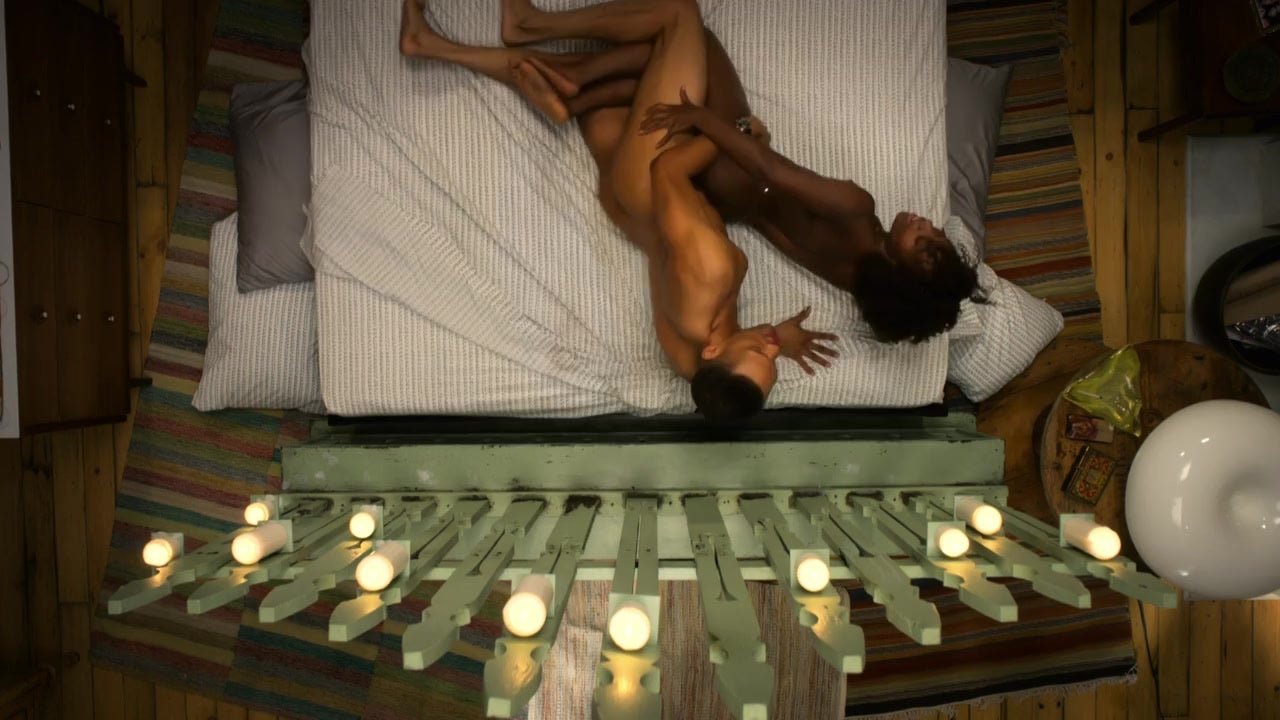 Loosely adapted from Spike Lee's 1986 comedy of the same name, Netflix's She's Gotta Have It is a hilarious and sensual comedy for modern times. Updating not only the time period of the original film but its portrayals of women's pleasure and sexual assault, this is a TV show with nudity, a sharp sense of humor, queer representation, and a great affection for its characters.
Comedies with sex scenes this graphic are few and far between. She's Gotta Have It makes graphic sex that would make the censors at Cinemax blush while still being intellectually, artistically, and comedically stimulating. This porn tv show is recommended for anyone who wants a sensual binge watch with a few laughs.
---
23. Elite
This international steamer has the trashy charm of an R-rated Gossip Girl, complete with shockingly explicit sex scenes for a show about private school students. Three working-class teenagers are given the chance of a lifetime, entry into an expensive and elite private school.
Piling melodrama on top of teenage hormones is a time-tested formula, but the addition of murder sets Elite apart. Don't write this one off as just a regular porn tv show. Elite is smart, funny, and compelling. It just also happens to be sexy as hell when shirts start falling off.
---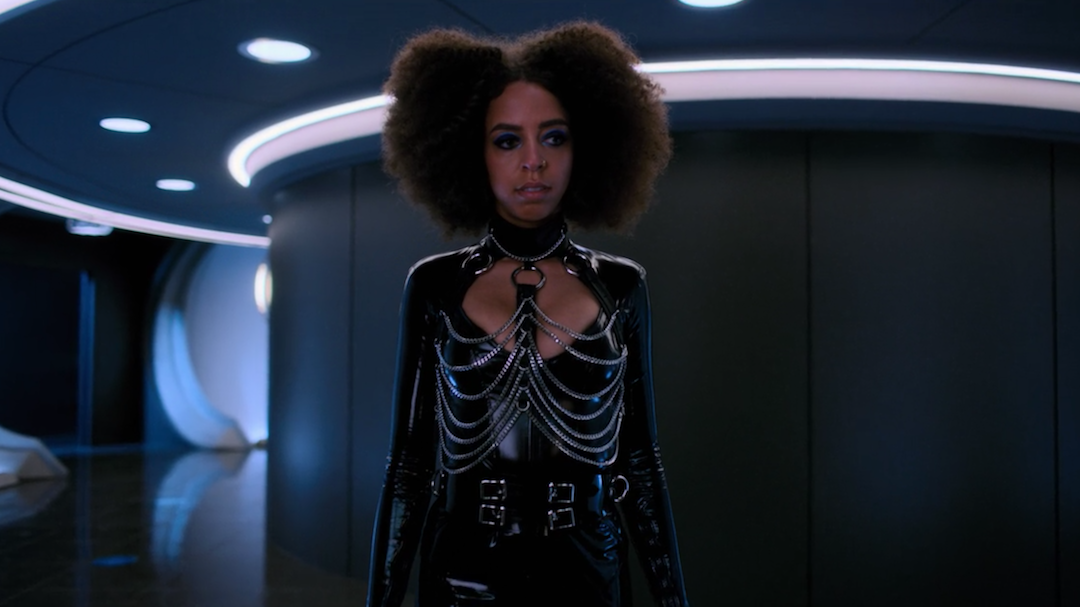 On a surface level, Altered Carbon is a series that brings hard-boiled sci-fi noir to Netflix, telling a tale of murder in a world where your consciousness can be digitized. But beyond its grim sci-fi shell, Altered Carbon has another layer worth appreciating: absurd amounts of skin.
The show's high-concept world is gorgeous, as is the cast. But beware—this is a particularly dark and violent show. While the vast majority of its sexual content is good old-fashioned intercourse, there are a few moments of sexualized violence that may be disturbing for some viewers.
---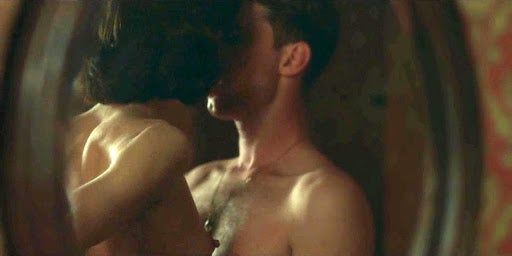 Feef Symonds only had one dream: to become a British spy. She's working her way through training when World War II ends, leaving her stuck as a civil servant secretary instead of following her dreams.
But then her American lover makes a fascinatingly dangerous proposition: spy on the British government for the United States to find Russian moles hiding in the service.
Feef's spy games are punctuated with the sort of hot sex James Bond dreams about, creating a sexy but grounded thriller that will hook you from the first episode. A strong entry on our list of the best porn TV shows.
---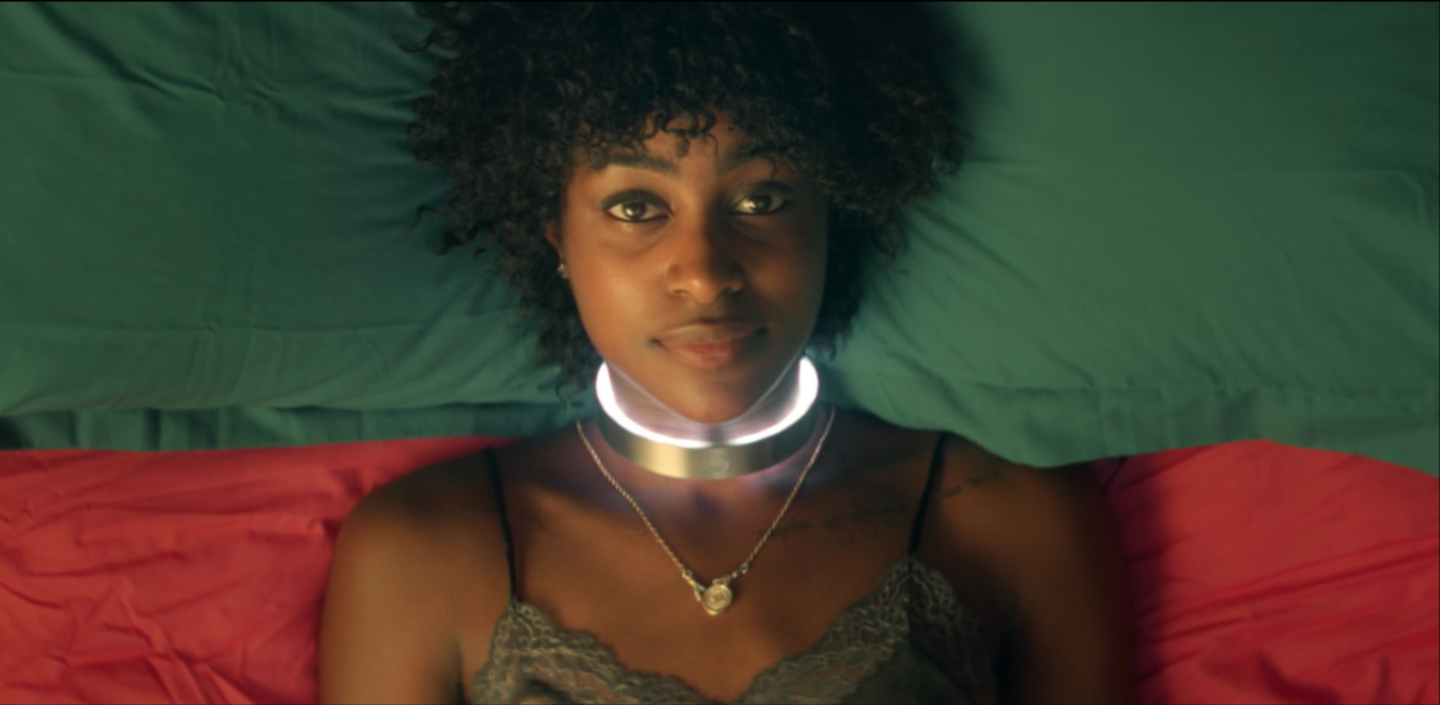 Netflix series aren't shy about their sexual content, and Kiss Me First continues that fine tradition. In a not to distant future a lonely woman named Leila is hooked on the virtual reality gaming site Azana.
After meeting an online named Tess in real life, Leila's world finally starts to make sense. Until Tess disappears, and Leila finds herself pulled into a dangerous mystery spanning two realities. With its pulpy mix of cyberpunk and erotic tension, Kiss Me First feels like an anime turned porn tv show.
---
Perfume is one of the darkest dramas on Netflix, so please be aware of what you're walking into with this tv show with nudity. A series of murders has been committed with one thing in common: each victim has had their scent glands cut out.
Eventually, the investigation leads to a group of childhood friends and their experiments with scent in boarding school. Perfume's pitch-black drama is peppered with explicit sex scenes, creating a gruesome, sensual stew of blood and lust. There's no better contender to finish off our list of porn tv shows.
Daily Dot Netflix Guides
---
Best Movies on Netflix
---
Best Shows on Netflix
---
---