Warning: This story contains sexually explicit material and may be NSFW.
We talk a lot about closing the income gap between men and women, but just how much money are women being cheated out of? Sarah Silverman has an easy way to figure it out. It's called the "vagina tax."
In a new video for the Equal Payback Project, Silverman explains that every year, the average woman loses roughly $11,000 to income disparity, and that added up over her professional life, that number rises to nearly $500,000.
"That's a $500,000 vagina tax," she says.
She decides the best way to avoid this gap is to get surgery to become a man, which leads into a NSFW portion in which she tries on different penises. This understandably upset people in the transgender community, who saw what many consider as a real-life decision reduced to a joke. Transgender people also face more harassment and discrimination in the workplace. 
.@nwlc @SarahKSilverman Sex reassignment doesn't help one advance in workplace. Ask one of the most underemployed populations: trans people.

— Janet Mock (@janetmock) October 8, 2014
In the video, Silverman then waves around a prosthetic penis to highlight the amount of money owed to women due to the income gap: $29, 811,746,430,000, a number arrived at after multiplying that $500,000 figure with the 69 million women in the American workforce.
This goal of the project is to crowdfund that nearly $30 trillion figure and donate to the National Women's Law Center. On the Equal Payback Project's site, it's explained that they're "not asking women to literally pay themselves back. That would be silly. Instead, the money raised goes to the National Women's Law Center, a non-profit group fighting for equal pay through legislation, education and advocacy."
They also break down what your donation might equal, in terms of how much money a woman loses every day, week, month, year, and illustrate the disparities in certain fields.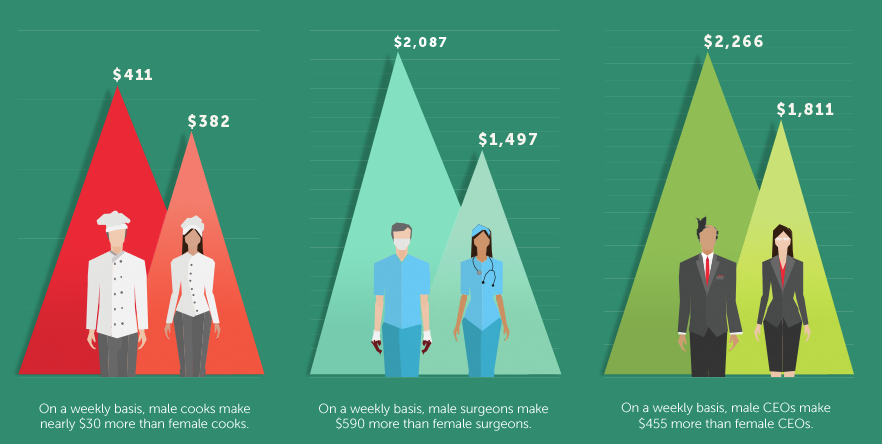 This is coming in the wake of Microsoft's CEO Satya Nadella's tone-deaf remark at a panel on women and computing about how women shouldn't ask their bosses for raises. Instead, it's about "having faith that the system will actually give you the right raises as you go along."
The NWLC did apologize for any insensitivity towards trans people, and vowed to advocate for trans men and women as well. 
Screengrab via Sarah Silverman/YouTube