The quixotic tweets of right-wing media titan Rupert Murdoch can now be yours for just $30.
Printed on the finest of Italian paper stock, artist Michelle Vaughan picked a set of five tweets from Murdoch's Twitter account that she believed humanized the embattled News Corp. chairman and CEO.
"I think his comments on Twitter tell us more about him, and I wanted to highlight a few that I found quite funny," Vaughan told Hyperallergic, an art blog. Vaughan is also behind 100 Tweets, a similar project where she would print snarky tweets.
Of the five tweets, this one from February could become a collectors' item: "Now they are complaining about R Brooks saving an old horse from the glue factory!"
The former News International chief Rebekah Brooks was arrested today in connection to the ongoing phone-hacking allegations.
With the sudden turn of events, we would love to see what Murdoch is going to tweet next. It will probably be print worthy.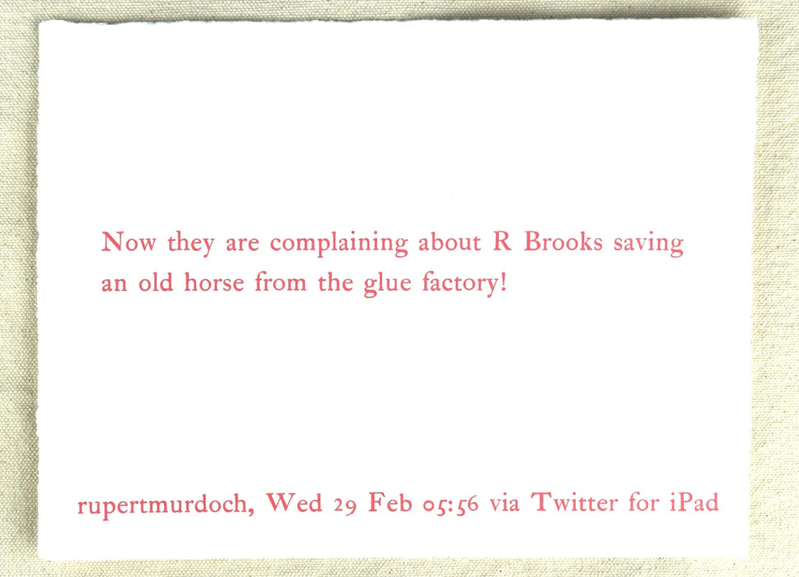 Photo by Michelle Vaughan