When Spain's historic Running of the Bulls festival closed Sunday, more than two dozen people had sustained injuries and at least one woman was reportedly in "grave condition" after she was impaled in the chest.
Yet as life began to return to normal in Madrid and Guadalajara, at least one bull wasn't done wreaking havoc.
A Spanish bull got loose on the A-2 highway north of Guadalajara and began charging cars. The entire incident was caught on video and uploaded to YouTube, where it's collected 38,000 views. La Informacion reports that no injuries were sustained.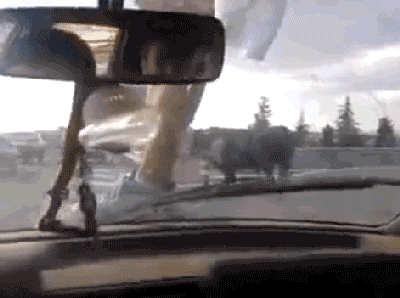 H/T Daily Picks and Flicks | Photo by kozumel/Flickr