You know you've accomplished an incredible sport feat when you have Michael "I believe I can fly" Jordan grinning like a child.
During a match Sunday against Australian tennis player Marinko Matošević, 29, racquet god Roger Federer, 33, performed a through-the-legs trick shot that dropped the jaws of everyone at this year's U.S. Open.
Federer, who is Swiss and in search for his 18th grand slam, not only made the incredible save but ended up pegging Matošević in the rear with the ball as well.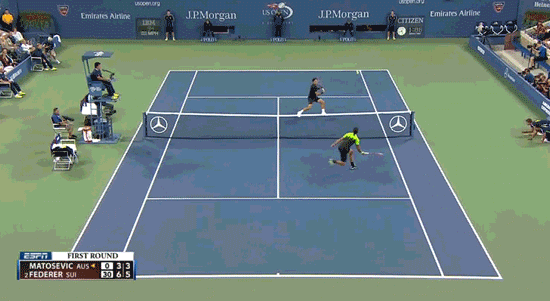 This was Jordan's exact reaction.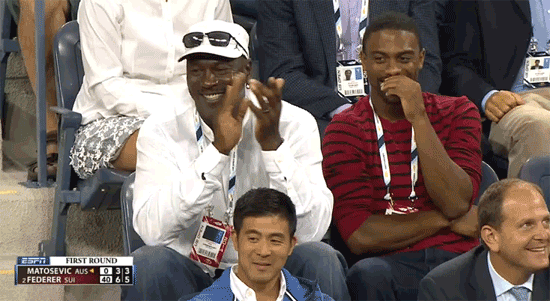 Federer ended up winning the match at Flushing Meadows 6-3, 6-4, 7-6 (7-4). If he keeps this up, you could be seeing this post-trick-shot face many more times.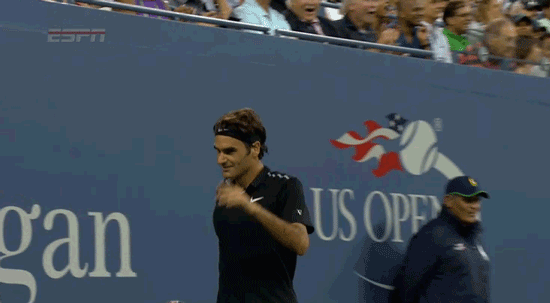 H/T Reddit | Photo by Richard.Fisher/Flickr (CC By 2.0)