After three longs shoots with 10 enthusiastic subjects, photographer Robin Roemer has finally unveiled her latest project: an Old Hollywood spin on the stars of New Hollywood. 
Titled "New Hollywood," the project immortalizes some of YouTube's biggest talents, including Grace Helbig, Hannah Hart, Chester See, and Joe Penna (MysteryGuitarMan), and presents them in a light reminiscent of classic Hollywood in the early 1940s.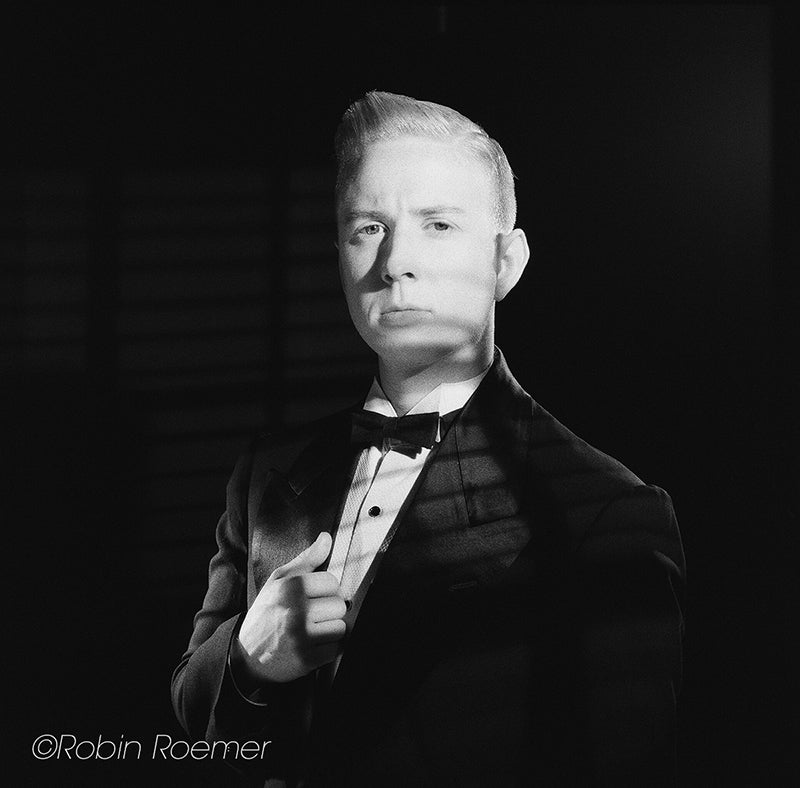 "I'm new to the whole YouTube world, and it's been so interesting to me to get to know it and see how media is changing so much," explains Roemer. "I was just interested in this juxtaposition between things like new media and how media was back in the '30s and '40s of Hollywood. That was a whole new scene, same kind of start of something, that everything was kind of uncertain." 
Though she's a newcomer to the scene, with 11 years of professional photography experience under her belt, Roemer has garnered a roster of clients that would impress even the late George Hurrell. Before making the move to Los Angeles, Roemer freelanced in New York City, working with stars such as Lady Gaga, Margaret Cho, and Janelle Monae.  Today, Roemer is the go-to photographer for many of YouTube's top creators and was even employed to shoot Hart's highly anticipated My Drunk Kitchen cookbook, set to be released this summer. 
"I have a lot of respect for YouTubers because of the way they create media. There is such a self-starter, proactive spirit that YouTubers all share. It's so fun to work with that type of person. They get it; they get what it means to create something from scratch," says Roemer.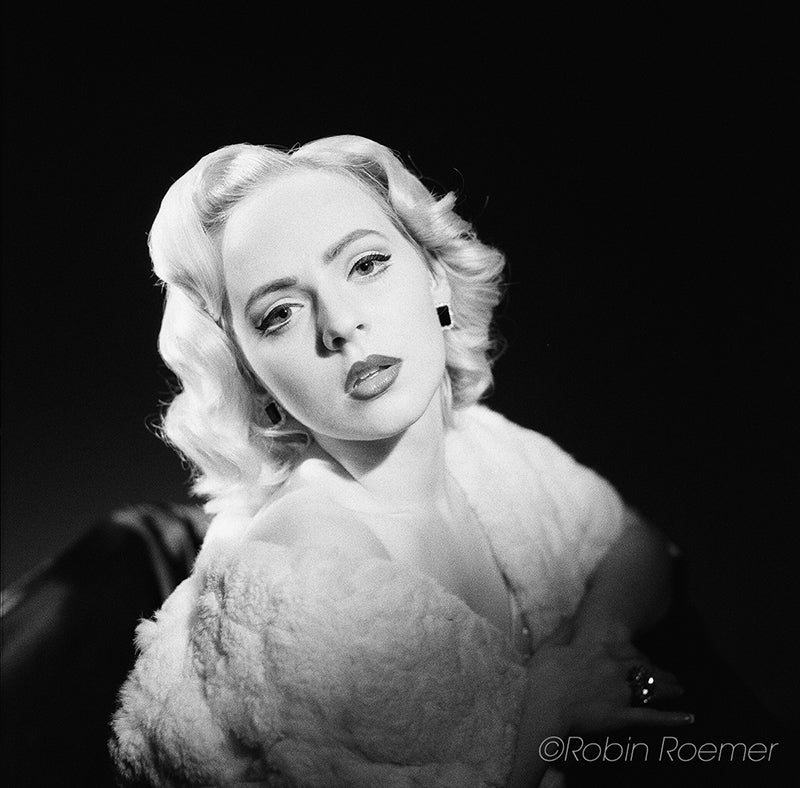 Perhaps most importantly, Roemer's latest project gives YouTube creators a level of respect generally reserved for traditional media celebrities. To give the prints a true vintage feel, Roemer shot on a 500C/M Hasselblad on black and white film and lit with hot lights—equipment that was all used during that decade. But it wasn't all work and no play during the shoot.
"It's just kind of funny because, especially working with someone like Grace Helbig or Hannah, they're just so down to earth and cool, to take such a proper portrait of them is always kind of funny," laughs Roemer. "There was one moment where Grace had on this beautiful dress and she had on this amazing feather boa that we rented from this costume house and she's laying on this couch and we're photographing her … and she has these, like, sports socks." 
Roemer will debut her series at the Rebel's Ark on May 16, and trust us, it's an event you will not want to miss. 
Photos via Robin Roemer