There's profound strength in Reddit's numbers. The social news site helped stall the Stop Online Piracy Act, inspire a Warner Bros. movie deal, and turn golden-voiced radio announcer Ted Williams into an overnight success story.
But can Reddit's homegrown radio station find the next big thing in indie music?
It may already have.
Operated by a team of four volunteers, Radio Reddit is a music-discovery site that streams songs by independent artists in a manner similar to Myspace, except with voting that's closely integrated with Reddit's karma system—meaning users score points for commenting and contributing. Those votes in turn help calculate the site's charts and curate the station's live radio streams across  six primary genres: electronic, hip-hop/rap, mainstream, metal, indie, and rock.
The site also boasts mobile apps for Android and iPhone and hosts Live at Radio Reddit, a series of simulcast concerts.
"Our streams by themselves are unique in the fact that they are dynamically built on the hour by users' votes," wrote cofounder Sean Mulanax in an email. "Bad songs sink to the bottom; higher songs rise to the top.… It's really a collaborative music service."
Radio Reddit is not intended to help manufacture the next major-label buzz band, though—quite the contrary. The program was not only designed by and for active redditors; the site requires that at least one member from each participating band contribute to Reddit in some capacity.
That rule limits the size and reach of the operation. However, it also prevents established artists from trying to use the community platform as a promotional springboard (as Woody Harrelson attempted to do on Reddit for his new film, Rampart, without success).
The result is a bold experiment in open-source radio, wholly different from the algorithms of Pandora Radio or the random room encounters of Turntable.
Radio Reddit relies on its community of active music fans to sift through its digital trove of under-the-radar releases to upvote the best new material. While some of the biggest hits clearly cater to Reddit's quirky charm—the most popular song of all time is a parody of the Plain White T's hit, based on the Sad Keanu meme—there are some gems in there too.
That's where I discovered Glass Caverns, the bedroom pop project of Brack Cantrell. A former drummer for Sundress, Cantrell quietly self-released his debut album on Bandcamp last year, a dreamy collection of lo-fi psych-pop that recalls a more washed-out version of MGMT. While the effort failed to garner a single play by traditional radio, several of the tracks took off on Radio Reddit, most notably "Let It Unfold," which hit No. 1 at one point in January.
"I really don't have that many connections in the industry," said Cantrell, a 23-year-old music composition major at the University of North Texas. "But I was active on Reddit, and that gave me a start."
Cantrell, who goes by hassavocado on the site, thinks the Reddit integration creates a unique connection between fans and bands:
"You can immediately see what the artist is into, the sort of threads they follow and comment on. That little bit of background information on the artist is a much different perspective than what you usually see."
This year, no other artist has dominated Reddit's charts on par with Purse Candy, a Portland-based electronic artist who crafts dark, fractured Eighties pop with a glimmer of hope. Purse Candy has had at least three singles crack Reddit's top 10 in the last month.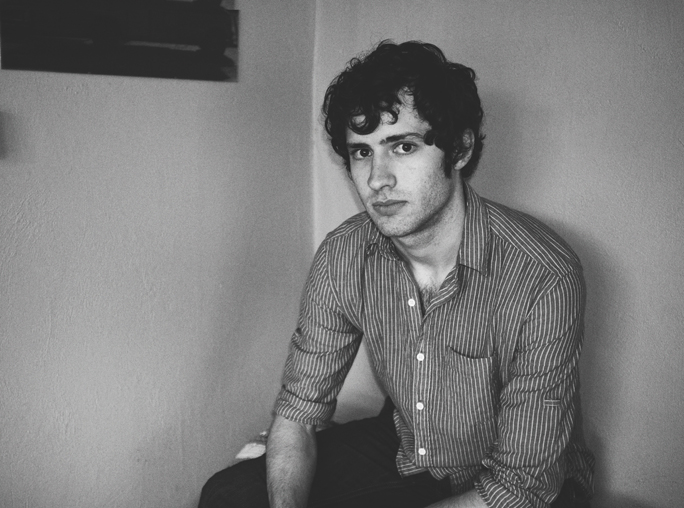 "It took me a while to realize, but like with anything in the real world, you have to try to reach out and find some place to relate and connect," reflected Matthew Ellis, the composer behind Purse Candy (Reddit username 8bitlover). "Honestly, that's what it's all about, finding a way to relate with other people, to put yourself out there and share your vision."
Neither Glass Caverns nor Purse Candy have seen a major spike in sales or received any promising promotional offers or record deals after gaining traction on Radio Reddit. But Ellis maintains that he found something far more valuable instead.
"It's an extremely helpful and supportive place," Ellis said. "It really throws you through the wringer of completing something: putting it up, having other people comment on it, getting the exposure out of it. Especially for artists that are just getting started, that's absolutely what needs to be done. We need to be challenged in a way.
"Radio Reddit provides that."
Glass Candy: Unofficial SXSW showcase
The Portland Party at the Grackle
Wednesday, March 14, 12:30 am
Photos courtesy of Matthew Ellis and Brack Cantrell