On Sunday, Feb. 3, sports fans all across the country will tune into the year's biggest television event. If they're lucky, they may even get to see the use of a pooper-scooper.
Beginning at 3pm on Animal Planet, 34 different puppies will take to the field for Puppy Bowl IX. The annual Super Bowl Sunday tradition has netted the cable channel millions of viewers since its bow(-wow) on Feb. 6, 2005. Featuring no teams, the puppies dart around a makeshift field, socializing, sleeping, and occasionally batting football-shaped toys into the end zone. 
In other words, Puppy Bowl rules are just as understandable as those of the NFL.
We at the Daily Dot are marking Puppy Bowl IX with a series of GIFs to commemorate the highlights of previous years. Additionally, we have also captured several memorable moments that occurred under the watchful eye of the locker-room cam.
Animal Planet and UStream launched the live camera stream in late January, which effectively destroyed productivity all across America with a never-ending string of cuteness.
In this clip from the livecam, the puppies practice their tackling moves.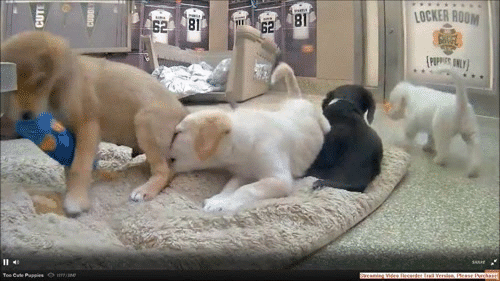 This historic "double touchdown" occurred during Puppy Bowl VIII.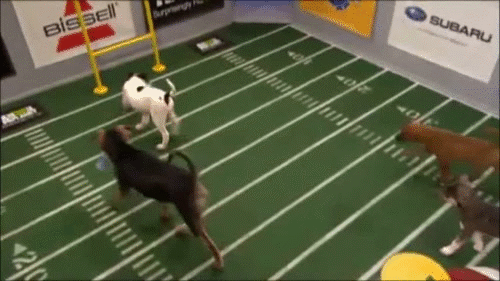 In this clip from the live locker-room cam, one of the players practices its ball carrying technique and, unlike many NFL counterparts, does not fumble.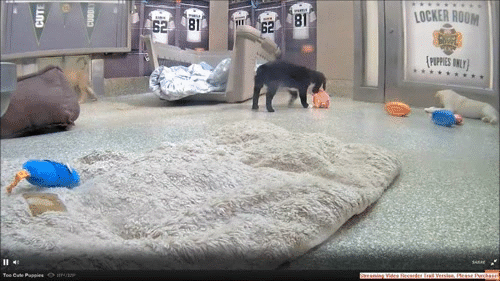 In this clip from the live locker room cam, the puppies practice their interception maneuvers during a random scrimmage.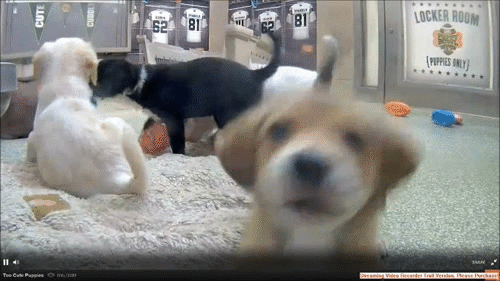 In this Puppy Bowl clip, one canine decides to steal the spotlight and streak across the field, much to the delight of the players.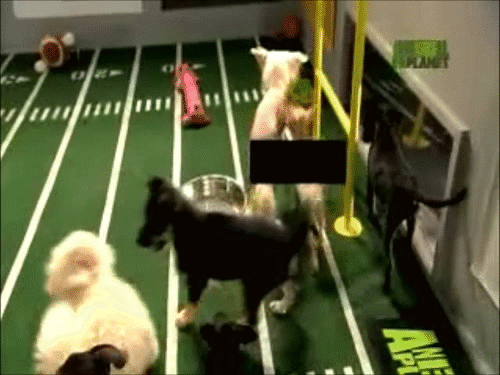 Finally, what would any Puppy Bowl be without its Kitty Halftime Show? The Puppy Bowl's Halftime Event has been a staple of the game since its inception and features performers far more adorable than Beyoncé—though the diva aspect remains.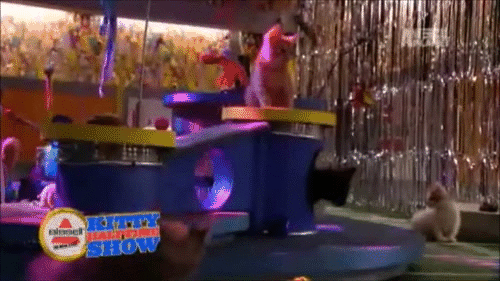 Photo via Amelia Sommer/Flickr