The very first episode of Everything Sounds begins… unusually.
"Whether you're listening in the car, at the gym, or maybe just somewhere around the house, just turn off the show," requests co-producer and co-host Craig Shank. "Listen to all of the sounds around you. Even if you think the room is silent, you might hear something you didn't expect."
Follow along with the exercise—notice, say, the low hum of your refrigerator or the whirring of treadmills—and you just might ascertain what Shank, 25, and his podcasting partner George Drake Jr. are aiming for with Everything Sounds. The weekly podcast draws its name from an old saying within the BBC—"Everything sounds, even silence"—and aims to examine the role sound plays in our lives, from art to culture to science.
One episode finds Drake and Shank chatting up a former foley artist—a person who designs sound effects for film, television, and more. In another, they talk with artist Jesse Seay, whose "Mechanical Tide" installation uses thousands of rolling ball bearings to evoke the sound of the ocean. Last week's episode featured a discussion with the crate-diggers behind the Numero Group, an acclaimed archival record label from Chicago, Ill., that hunts down and rereleases decades-old music that flew under the radar the first time around.
"We will try to find sound in everything," promises Drake, also 25, in Everything Sounds' introductory episode. "That maybe you don't even know exists."
And befitting a podcast that's so aurally focused, Everything Sounds spotlights far more than Drake, Shank, and their guests' voices; each episode is peppered with purposefully glitchy transitions, subtly appropriate music, and intriguing sound effects related to that week's subject. In that sense, it's a universe apart from the relatively monotonous soundscapes of most podcasts.
"Obviously, we talk to people for the show, but we don't present it as a conversation. It's not Fresh Air," explained Drake via Skype.
"We want these sounds to, not necessarily carry the piece, but accent it and actually play a role in the piece itself. That's something we aim to do in every episode—feature something aside from just people talking."
Drake and Shank's friendship stretches back to their days at Indiana University, where both worked at the student radio station and bonded over a shared love of all things audio and broadcasting. After graduation—both in 2009—Drake earned a master's degree in radio from Goldsmiths College in London, while Shank worked in a variety of roles at different stations, operating as a Jack of all trades operating boards, managing websites, producing, and hosting.
"The work I was doing wasn't really all that satisfying," Shank recalled. "Some of the shifts that I was working weren't really agreeable for any human being. I would get called in at 3 in the morning to deal with issues and then have to turn around and do my usual 9 to 5 stuff … When you host radio shows in commercial radio, it's long passed the days where you actually get to select the music on the show that you're assigned … I wasn't getting to do much creative work that I enjoyed."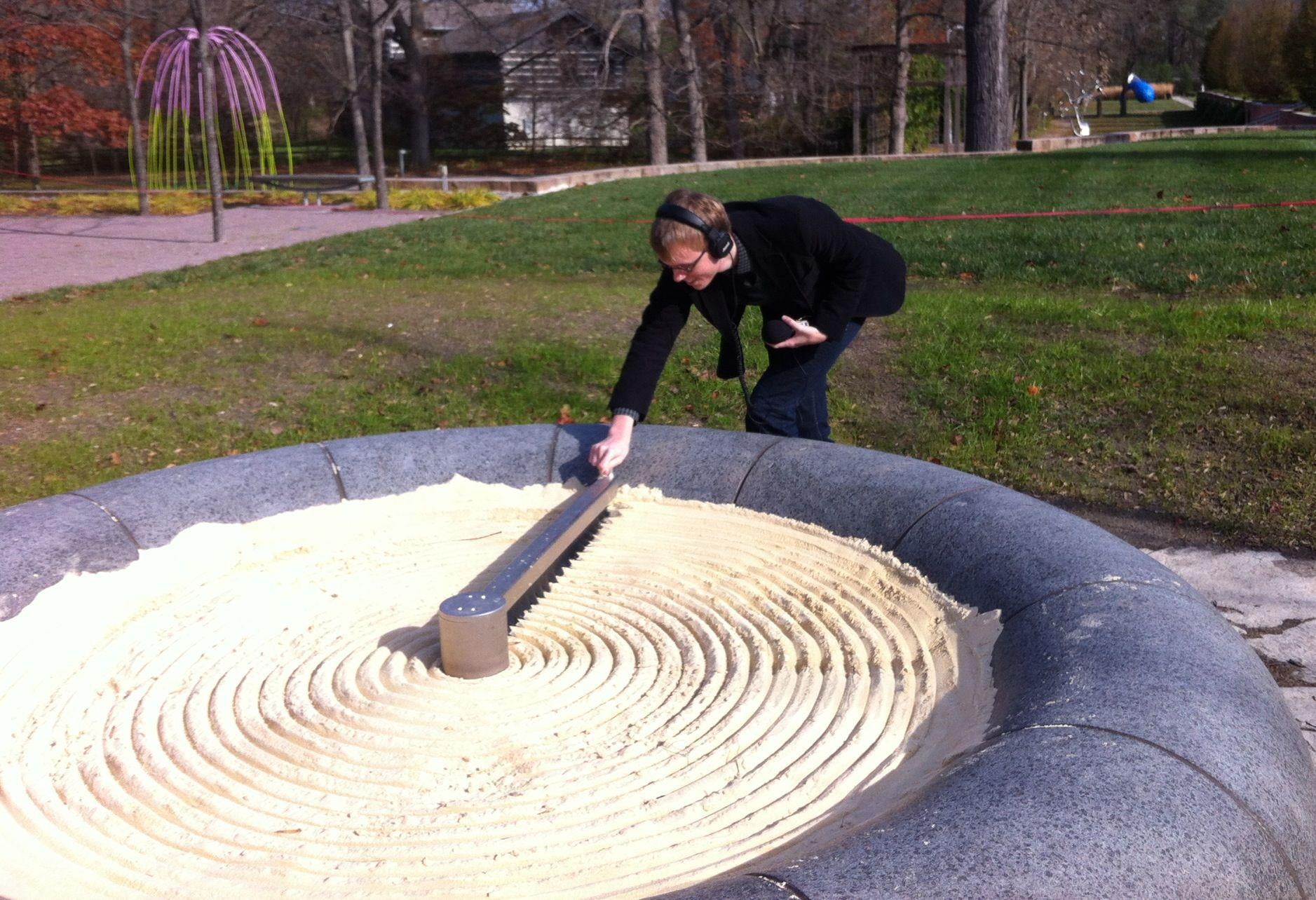 "Craig was doing his part in the radio world," added Drake. "But sometimes the radio world is doing more to you than you're doing for it."
With Drake's time in London drawing to a close, the two discussed ways to work together again, quickly settling on a podcast. They briefly discussed hosting a music podcast, before deciding the field was overcrowded. They eventually settled on Everything Sounds and its attendant high concept. Shank left his full-time job, and the pair began pre-production, ultimately launching the show in October.
Everything Sounds is, especially by indie podcast standards, an impressive production. Drake and Shank are a true two-man operation—recording, writing, funding, researching and editing every episode independently. Each show includes multiple interviews and a hodgepodge of unusual audio cues. The tone is enthusiastic, engaged, and nerdy, and Drake and Shank's banter is winningly disarming. Just check Shank's testament to the opening few seconds of Miles Davis' "Say What" in the first episode.
And they do it all from two separate cities. Shank lives in Indianapolis, while Drake makes his home in Chicago. Far from being limited by their show's specific focus, they're sitting on a Google document of more than 400 potential show ideas, ranging from the modest to the grandiose.
"A lot of the ideas on that list are just so big. It's like 'Sounds in space!'" Drake said. "But we're two people with personal recorders and laptops that aren't even in the same city. So trying to make that happen is somewhat difficult."
Logistics aside, Drake and Shank also face a challenge that should be familiar for any up-and-coming journalist and podcaster: convincing people to talk to them.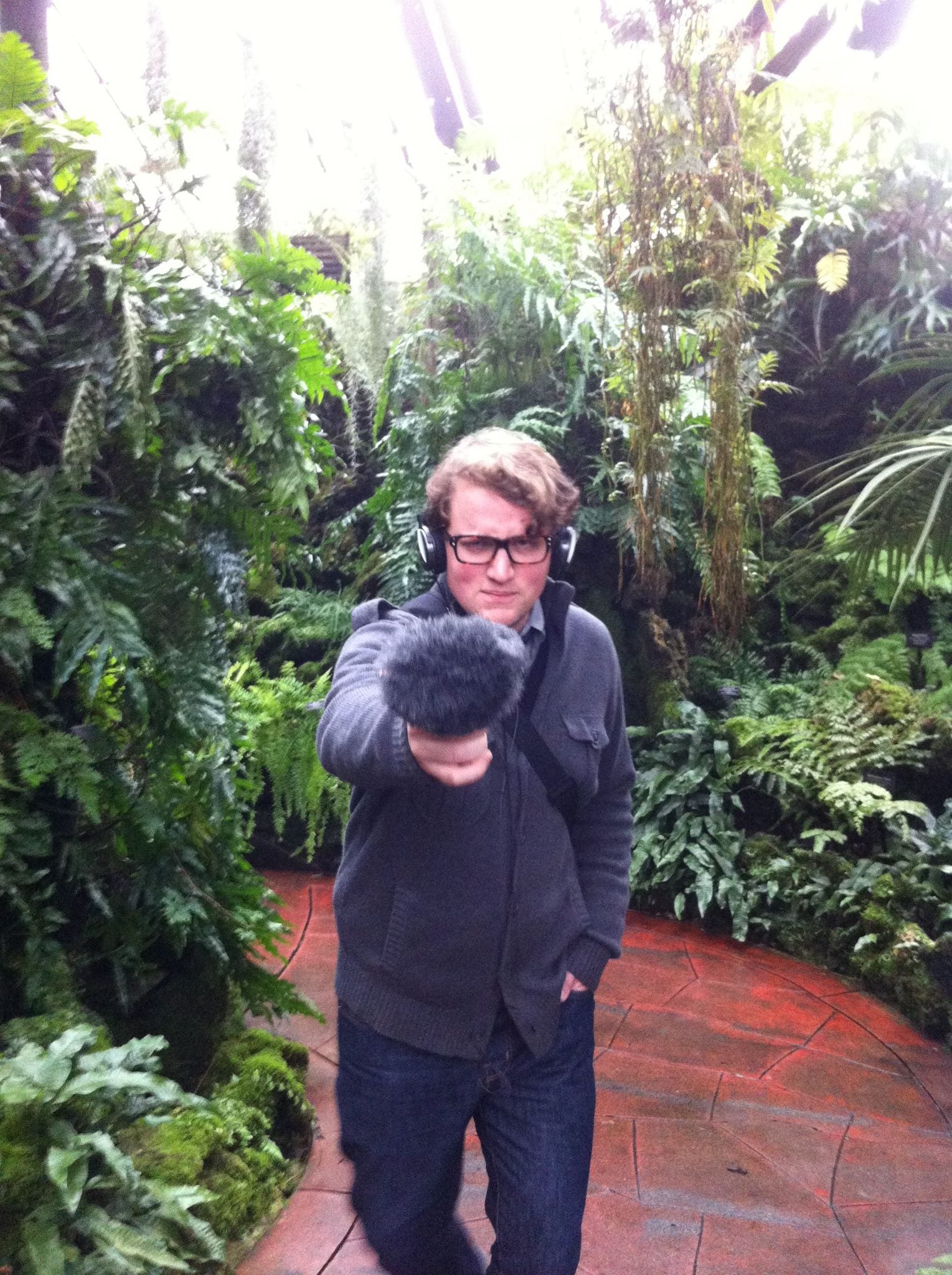 "We don't have the backing of any big organizations, or any broadcast facilities," Shank explained. "We aren't well-known producers. We're just two guys that decided to take a chance and do something that was interesting to them."
Which is not to say that Everything Sounds, while unique, is a show totally without precedent; in its rhythms and subject matter, it evokes two NPR favorites in particular: Radiolab and 99% Invisible. Drake and Shank's congenial back-and-forth banter, the way the show chops up interviews, and Everything Sounds' considerable use of field recording all evoke various stylistic tricks employed regularly by Radiolab. And in its use of a specific subject matter as a lens through which to view the world, Everything Sounds aims to do with audio much the same thing that Rowan Mars' increasingly popular 99% Invisible does with design.
"This isn't our background, and we're very new to this type of program, so I think subconsciously we took on some of the qualities of the shows that resonated with us," Shank acknowledged. "Someone who I know listened to the show and set me a message say that they really loved it, but that it felt like an episode of Radiolab with Roman Mars hosting. That's something that really made me think about how we're presenting the show. I think we're doing those shows, and our audience and ourselves, a disservice if we are merely clones of those shows … I think a lot of our conversations have been about what it is that we're trying to present, and how we can do that in a way that's unique. And since it's still so early into the production of the show, I think we still have a long way to go."
There is one key difference between Everything Sounds and the aforementioned shows, though: Although the program does air on some radio stations as part of Public Radio Remix, Shank and Drake's aren't necessarily aiming to land Everything Sounds on more radio stations or make it into a program that lives on the radio. While they wouldn't say no to more stations, their primary goal is to make the podcast sustainable and keep it going, no matter the platform—and for a show as quixotic as Everything Sounds, and with as unusual a premise, the radio may not be the right place anyway.
"Admittedly, this kind of show is a little bit odd on public radio," Shank said. "It's a little bit weird, it's offbeat, it doesn't quite fit the public radio mold. But there's also not a commercial station I could imagine touching something like this… I think if we had to run all of our story ideas by program directors, we wouldn't have been able to do as much as we have in the short amount of time that we have. Since it is just George and I making all these decisions, we can be a bit more nimble."
"Even if we have another job on top of this we'd be able to make it work on our off hours," Drake added. "Because we're not spending money on an FM transmitter. We don't have to broadcast. We could do it out of our backpacks if we wanted to! And it's just a lot of fun the way it is."
Correction: The original version of this story misspelled the name of 99% Invisible host Roman Mars. We regret the error.
Photos via Everything Sounds