It's Yo Ho Ho and a bottle of rum for Sir Paul McCartney's latest silver screen role.
On Saturday, the Beatles legend shared a first look of his pirate getup on Twitter for his character in Pirates of the Caribbean: Dead Men Tell No Tales, with the hashtag #PiratesLife.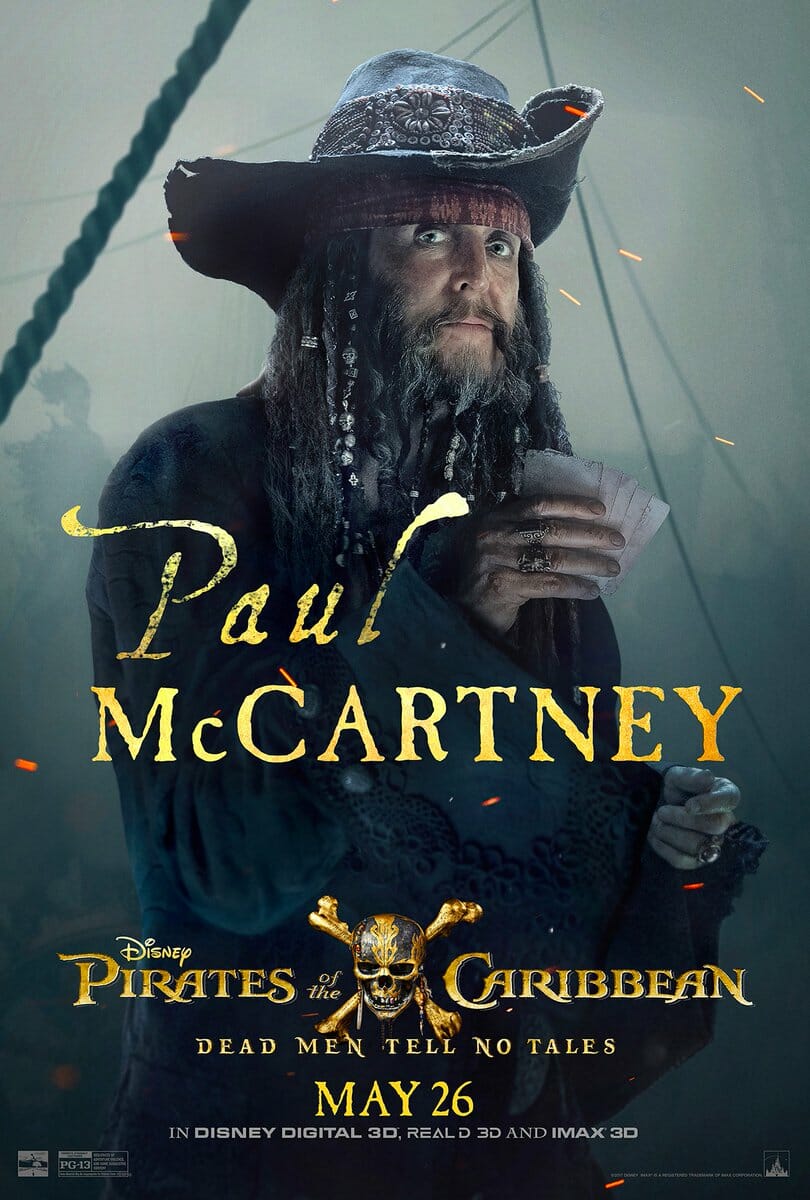 Nerdist speculates that judging by McCartney's dreads, makeup, and jewelry, he appears to be a descendant of the Sparrow lineage, but according to the film's IMDb page, McCartney plays "Jail Guard 2." Not even the first jail guard in command, huh? At least fans of the series will be able to check out McCartney's swagger in action when the film is released May 26.
Beatles fans will long recall the band's films accompanying its singles A Hard Day's Night, Help!, and Yellow Submarine. But much like the fake joke from 2015 in which Kanye West fans supposedly think West helped this little known new artist McCartney with his "up-and-coming" career by collaborating with him on the track "Only One," perhaps McCartney's return to film among Johnny Depp, Orlando Bloom, and more will "launch him into stardom" once more.
H/T Nerdist