Sony Crackle's Office Uprising is a delightfully entertaining zombie comedy. It starts a bit wobbly. The movie is about an energy drink that turns office workers into zombies, so you'll know quickly if this is for you. Between the committed performances, slap-sticky violence, and light-hearted energy, Office Uprising is a lot of fun and those who find the movie will have a fun secret to share.

Desmond (Brenton Thwaites) works at Ammotech, a blandly villainous company that sells ammo and weaponry. He should've been fired many times over, and his defining trait is that he doesn't read anything he's supposed to. When he's not busy mastering corporate jargon, he works on his passion project, a crappy 8-bit video game. It's hard to imagine someone less likely to fend off an office full of zombies. He can barely comport himself around his boss, Adam Nusbaum (Zachary Levi), or his crush Samantha (Jane Levy).
The script, by Peter Gamble Robinson and Ian Shorr, gets a lot of mileage out of its corporate setting. They also fudge their rules a bit so that their zombies can still talk and think. Zombie purists will likely take offense, but the creative freedom that this choice affords the movie is worth it. Once trouble hits the fan, Desmond, Samantha, and Mourad (Karan Soni) have to ascend the corporate ladder, literally, by fighting their way to the top floor of the building.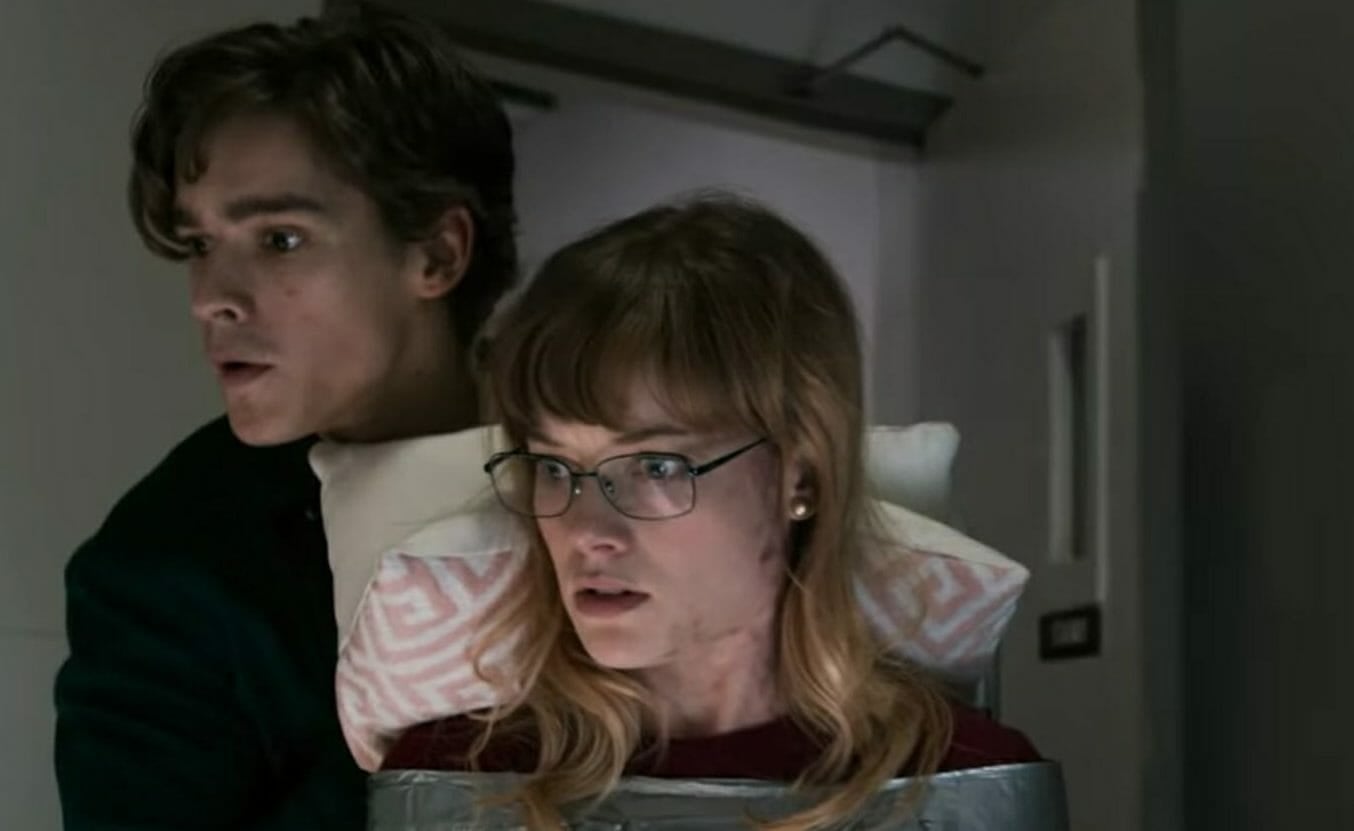 I was fully onboard with Office Uprising thanks to a throwaway joke: The boss complains that his door nameplate says "Anus Baum" (A. Nusbuam). It's dumb and I should be better, but I laughed. The delivery is too good. The good cast capitalizes on the good jokes but is also skilled enough to salvage the bad ones. Thwaites makes Desmond a likable lead with his warmth. Levy, whose character is constantly shifting between normal and zombie, plays both parts well. She gives Samantha the edge that Desmond and Mourad need. The standout is Zachary Levi, who appears to be having the most fun as Adam: As a cackling big bad, he's a welcome addition to zombie lore.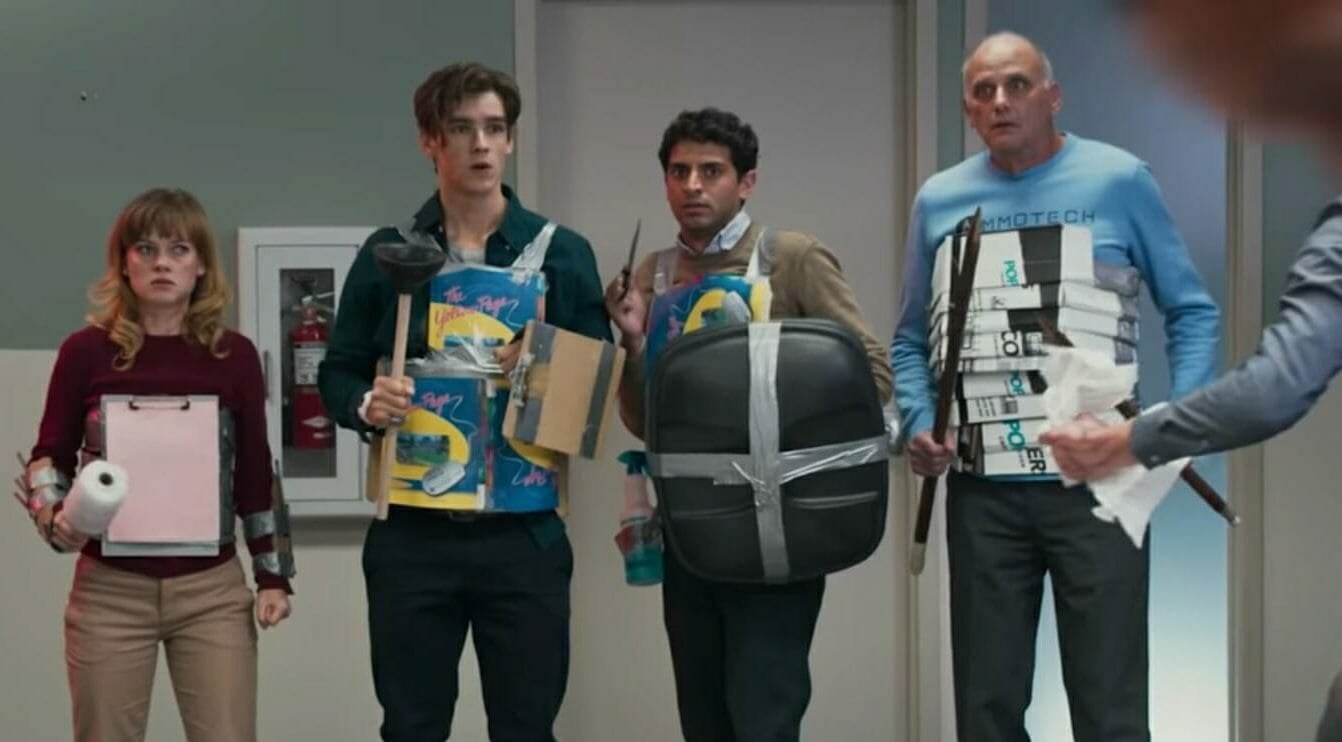 READ MORE:
Even the film's missteps have a certain charm to them, mostly due to the cast. The direction, by Lin Oeding, is energetic and snappy. The movie's goofiness is endearing, and a little smarter than you may think. Desmond's penchant for not knowing work stuff comes up repeatedly and pays off each time. Little things like that build up over the course of the movie, and they give us the summer's best underdog comedy.
You can watch Office Uprising for free on the Sony Crackle app. There are commercials, which is a minor annoyance, but the total runtime is about 95 minutes.