The National Rifle Association (NRA) has released a target practice iOS app just one month after they faced backlash over the mass shooting at Sandy Hook Elementary School in Newtown, Conn., The Next Web reported.
The NRA calls Practice Range a "mobile nerve center" that delivers "one-touch access to the NRA network of news, laws, facts, knowledge, safety tips, educational materials and online resources."
The NRA and the App Store have recommended the game for anyone 4 and above, which, according to the App Store, means that they believe this app contains "no objectionable material."
From the app's main menu, you can choose one of three shooting ranges and access a plethora of information on gun safety, laws, legislation and NRA news.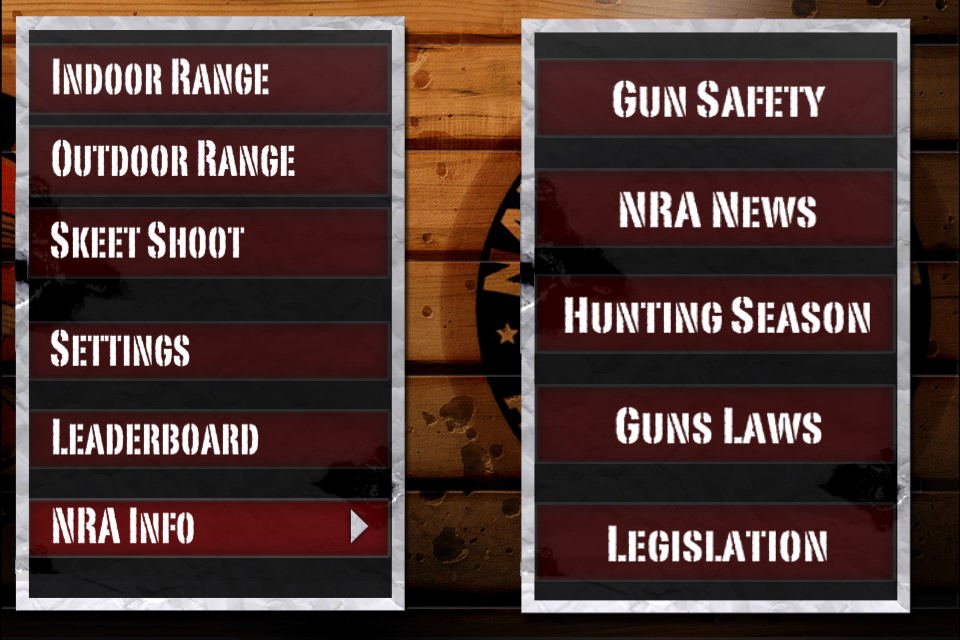 Once you reach the Target Practice, you have your choice of which weapon to choose in each mode. One gun comes free with the game, but for only $0.99, you can "unlock" other models. The Indoor Range starts out with an M9 handgun while the Outdoor Range offers larger guns.
From there, you have one minute to shoot as many targets as you can while tilting your iPhone or iPad and your score is based on the number of targets hit compared to total number of bullets fired. The targets differ for each mode; while Outdoor and Skeet Shoot offer different sized discs, Indoor uses a target that looks like a coffin.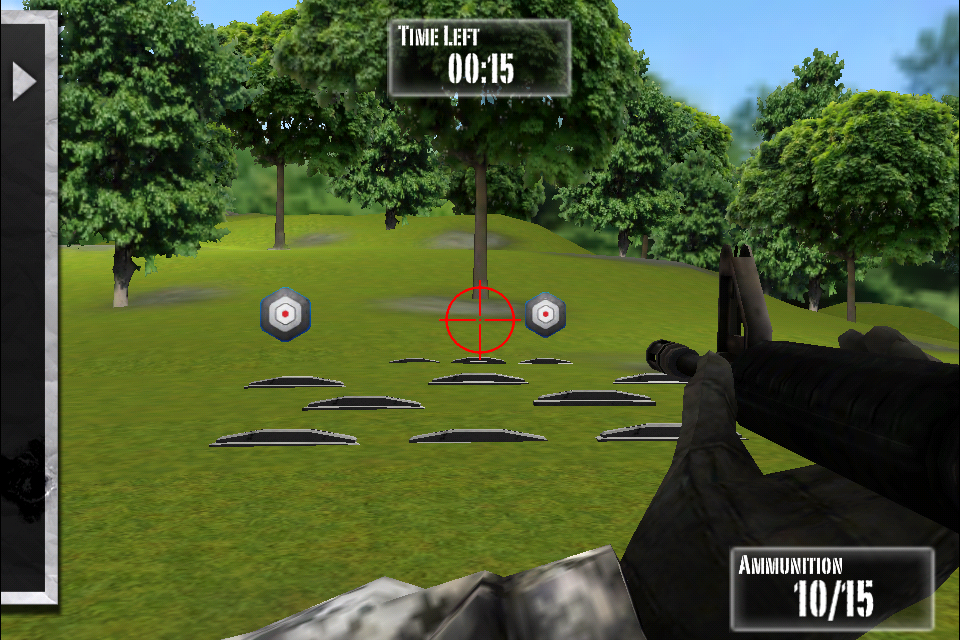 The NRA initially went silent immediately following the Newtown shooting, and while many called for gun reform laws, NRA Executive Vice President Wayne LaPierre called for armed police officers at every school.
President Obama plans to announce plans to move forward on gun reform legislation later this week, while the NRA claims that Congress won't pass any legislation that would ban assault weapons.
"NRA: Practice Range" has an average rating of three stars but has not been reviewed in the App Store. Appside suggested the app's release may have been poorly planned.
"Is now the best time for a National Rifle Association (NRA) 3D shooting game? We'd suggest not," they wrote.
H/t The Next Web. All screenshots by Michelle Jaworski